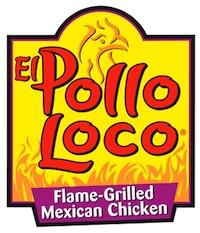 Flame-grilled Mexican Chicken fast food giant, El Pollo Loco (NASDAQ:LOCO) will enter the stock market, thanks to a massive $100 million public offering slated for the 25 July 2014. The lead managers of El Pollo Loco Holdings include Jefferies, Morgan Stanley and Baird. An estimated 7.1 million shares will be issued at a price range of $13-$15. This California-based fast food chicken giant filed its initial IPO offering towards the end of June 2014 with a preliminary amount totaling $100 million. The translation of El Pollo Loco literally means The Crazy Chicken, and this company is the latest in a slew of fast food enterprises trying to cash in, in much the same way as Chipotle Mexican Grill (NYSE:CMG) did when its stock price shot through the roof. Chipotle Mexican Grill initially offered shares at $45, and now the share price is $600, 8 years later.
About El Pollo Loco
El Pollo Loco is a massive fast food chain that operates in excess of 400 restaurants. The majority of them are in California - 352 - but there are also outlets in Arizona, Nevada, Utah and Texas. There are 233 franchises and 168 company-owned El Pollo Loco stores. During the course of 2013 the brand opened up 7 stores, and plans to complete 16 additional stores by the end of 2014. Many fast food franchises have been buoyed by the phenomenal success of Chipotle Mexican Grill , and other restaurants such as Zoe's Kitchen have also cashed in by issuing IPOs. During 2013, El Pollo Loco reported sales of $657.6 million, with positive store growth for 11 quarters. However it should be borne in mind that the chain is still in the red, to the tune of $16.9 million for 2013, and total losses for 3 years at $56.8 million. In terms of overall debt, El Pollo Loco is currently listed at $290 million.
The upcoming IPO on 25 July 2014 is being initiated to help the chain pay off its debt. The IPO is viewed as significant for El Pollo Loco, since it is a massive California-based chain with big expansion potential. The popularity of its food is well noted, as evidenced by surveys conducted by Consumer Reports. It ranks second behind Chick-Fil-A, with a ranking better than that of NASDAQ listed Popeyes (NASDAQ:PLKI) and New York Stock Exchange Yum! Brands (NYSE:YUM). These factors certainly bode well for the IPO offering. The 11 consecutive financial quarters of sales growth are certainly impressive, and store sales continue to grow at over 7.5% per quarter. During Q1 of 2014, store sales of El Pollo Loco grew by 7.2%, while the majority of other restaurants witnessed declining store sales as a result of severely cold winter conditions. Perhaps one of the other reasons to get excited about this particular brand is the fact that it makes grilled chicken - not fried chicken. In an age where consumers are increasingly moving away from fried food products, El Pollo Loco may well have a strong advantage over the competition in terms of healthy eating. When compared to KFC and Popeyes chicken breasts, El Pollo Loco Flame-Grilled Chicken Breasts contain just 9 g of fat, 0 g of carbohydrates, 220 calories and 140 mg of cholesterol - all of which are lower than KFC Original Recipe Chicken breast and Popeyes Bonafide Mile Chicken Breast.
However, there are several red flags to be aware of. The very fact that this fast food franchise wants to go public is in itself concerning. Successful companies do not necessarily need to offer shares to Wall Street if they are able to sustain themselves. The reason for El Pollo Loco's public offering is actually to pay all its corporate debt. While the company has $20 million in cash reserves, it is in debt to the tune of hundreds of millions of dollars. Analysts at Banc De Binary caution that even a successful public offering will be unlikely to reduce the debt beyond 50%. The underlying reasons for the chain's lack of profitability are also cause for concern. With a net loss of $17 million for 2013, many investors would prefer to know precisely why this is happening before ploughing money into LOCO shares. On the plus side, profits in the region of $5 million for Q1 2014 are certainly encouraging. Concern exists from another side - growth potential. When companies decide to list on the stock market, investors are very eager to learn what the growth projections are for that company. With only 11 additional franchises to be opened, this may well fall below investor expectations.
The El Pollo Loco Prospectus
The El Pollo Loco Holdings, Inc IPO was filed with the Securities and Exchange Commission on 24 June 2014. The stock will be listed on the NASDAQ global select market under the ticker LOCO. This emerging growth company uses fire grilling, citrus marinated chicken. The company has identified 325 new trade areas for the development of restaurants, and they have selected Houston, Texas as the next big market. In Houston there are 80 trade areas for restaurant development for the brand over the next couple of years. For the 13 weeks ended on March 26, 2014 total revenues were $81.427 million - up approximately $5 million from March 27, 2013. The net income for the 13 weeks ended March 26, 2014 was $5.470 million - the first positive net income generated in several years. Restaurant sales growth for company-owned stores is 5.4%, while franchised stores posted growth of 8.3%. Among the many risk factors cited in the prospectus are the recent ill effects of economic crisis; potential changes in consumer preferences and economic conditions; the concentration of the business in the greater Los Angeles area; and the fact that the growth strategy is fully dependent on opening up additional restaurant chains in existing and new markets. In the event that new chains are opened and the new markets are unsuccessful, growth could be adversely affected. Given all of the above, and the phenomenal success that other high-ranking fast food restaurants have enjoyed when listing on the stock market, it may well prove to be a viable investment opportunity. The recent Q1 earnings report is encouraging, and definitely should be factored in to the overall equation about purchasing shares when LOCO goes public!
Disclosure: The author has no positions in any stocks mentioned, and no plans to initiate any positions within the next 72 hours. The author wrote this article themselves, and it expresses their own opinions. The author is not receiving compensation for it (other than from Seeking Alpha). The author has no business relationship with any company whose stock is mentioned in this article.