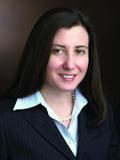 Natalie Trunow is senior vice president and chief investment officer, equities at Maryland-based Calvert Investment Management.
Harlan Levy: How much of a negative effect on stocks are Israel's explosive conflict with Hamas and its invasion of Gaza, the Ukraine-Russia blow-up, and the Sunni-Shiite warfare in Iraq?
Natalie Turnow: Overall, these geo-political events seem to have insignificant impact on developed markets with investors focusing primarily on healthy earnings reports coming out of U.S. corporations and a continued accommodative stance from central bankers around the globe.
Unless Israeli-Palestinian and Sunni-Shiite conflicts threaten to escalate and engulf the region, significantly impacting the price of oil, current market reaction to these events is likely to remain benign.
Most of the impact is felt in the emerging markets where these geo-political events have more immediate economic impact.
Russia in particular is risking to become a pariah state should it fail to de-escalate its involvement in Ukraine. Economic and currency impacts could be severe despite significant leverage Russia maintains over much of Europe via its stronghold on supply of natural gas and oil to the region.
Q: Where do you see the stock market going, given data showing the economy recovering nicely?
A: I agree that macroeconomic data continue to be positive, indicating that the next couple of quarters can show a pick-up in economic activity, increases in GDP growth and further positive news on the earnings front.
Unfortunately, the equity markets seem to have priced these positives in for the most part and are overly reliant on continued stimulative support from the central banks. In the U.S. this sentiment is likely to change in the next six to nine months with the end of quantitative easing, with additional risk premium is likely to be priced into the market with potential increased market volatility.
I believe this negative impact can be offset by acceleration in corporate earnings and economic growth, which will provide further support to the equity markets. However, the net impact is likely to be mild, so I don't expect significant further appreciation in the U.S. equity market in that time frame.
Q: What do you predict for second quarter earnings?
A: Given earnings reports so far, it seems like corporate earnings remain robust and are likely to continue to improve even with tepid top-line growth. I'm not sure we will see the same picture in Europe and emerging markets where recovery is much more choppy.
Q: Are the large-cap companies and their stocks getting stronger as the small caps weaken?
A: With increases in rates looming in the next nine-to-18 months, it is understandable that performance out of small caps has been less than stellar recently. However, as investors get more clarity on timing, magnitude, and the clip of interest rate increases and the end of quantitative easing we believe that small caps can outperform large caps, as their earnings have been showing better growth. We believe that GDP growth can accelerate in the next nine-to-18 months which will benefit small caps, and if the interest rate picture becomes more clear small caps should do better.
Q: Looking at the recent retail sector data, is the bad news at an end?
A: It appears so. However, we may need to see better housing numbers before the retail sector can do particularly well.
Q: Does the weak housing data foretell a more serious housing market slowdown?
A: The U.S. housing market activity has been somewhat softer recently. It appears that private investors are hesitant to invest at prices that have been significantly bid up by the institutional buyers over the past six years. I do think that despite the recent softness, the U.S. housing market can continue to recover as year-over-year numbers remain robust and foreclosure activity is at post-financial crisis lows.
Q: Is the Federal Reserve behind the curve?
A: I think the Fed has done an outstanding job so far. As we commented in the past, they are looking to maintain low volatility around interest rate expectations as it feeds directly into mortgage rates and the rest of the economy. They have been guiding carefully and preparing investors for the end of quantitative easing and rate increases, however small, in the not too distant future.
Q: What do you see for the overall U.S. economy this year and next year?
A: I think the economy can accelerate nicely in the next couple of quarters and into next year. What worries me is housing market activity, which has been somewhat softer recently. But as I said before, I do think housing can continue to recover as year-over-year numbers stay robust, and foreclosure filings have hit post-financial crisis lows.
What also worries me is the continued acceleration of extreme weather conditions around the globe. The trend cost about 1 percent of GDP growth earlier this year in the U.S. alone. If the trend continues, long-term implications for the global economy and securities markets can be quite negative.
Q: Is China on the road to strength after weakening?
A: I think China is not out of the woods yet, and their housing market is still showing signs of froth. Since the data is not entirely reliable, and command-economy tactics are still in place, it can take a while until we can say for sure that the Chinese economy is back on track.
Q: What is China's likely effect on the U.S. and global economies going forward?
A: As you know, China is the world's second largest economy and can have a significant impact on global GDP. I am more concerned with incremental impact, however, so economic softness in China is likely to have a deflationary impact on the global economy, as exports still constitute a very large portion of China's GDP.
Q: With data indicating a weak second quarter and weak second half how far down are the euro zone and other European economies going?
A: Data look choppy in Europe. As we commented in the past five years, recovery is going to be tougher in the eurozone than markets anticipate due to a whole host of factors. I see Europe as a trading, not a long-term investment opportunity at the moment.
Q: How much of a drag will Europe be on the U.S.?
A: The U.S. is relatively insulated from economic weakness in Europe. Any pick up in the region will be additive to U.S. corporate earnings and economic growth.
Q: How much of a drag is Congress's implacable divide and its inability to enact any helpful laws to boost the economy and jobs?
A: It is becoming less of an issue as the economy is getting more firmly on the path of self-sustained growth. But it would be good to see some infrastructure spending and sustainable energy investment in the U.S. in the long run.
Disclosure: The author has no positions in any stocks mentioned, and no plans to initiate any positions within the next 72 hours. The author wrote this article themselves, and it expresses their own opinions. The author is not receiving compensation for it (other than from Seeking Alpha). The author has no business relationship with any company whose stock is mentioned in this article.