Intersect ENT, Inc (Pending:XENT), a commercial-stage drug device firm that offers implant technology to assist in ear, nose and throat treatments, plans to raise $60.0 million in its upcoming IPO.
The Menlo Park, California-based firm will offer 5.0 million shares at an expected price range of $11-$13 per share. If the IPO can reach the midpoint of that range at $12 per share, XENT will command a market value of $291 million.
XENT filed on June 23, 2014.
Lead Underwriters: J.P. Morgan Securities LLC; Piper Jaffray & Co.
Underwriters: Leerink Partners LLC; Wedbush Securities Inc
Summary of XENT's Products: Ear, Nose, and Throat Care Devices
XENT is a drug device company offering devices related to care for ear, nose and throat (ENT) conditions.
The firm offers a drug-eluting implant technology that allows for the targeted release of therapeutic agents; the implants themselves are ultimately fully broken down and absorbed by the body, eliminating the need for an operation to remove the implants after they have done their work.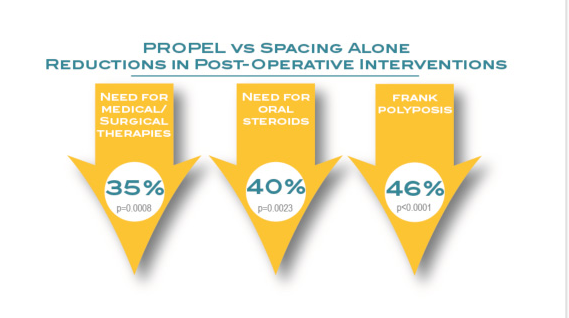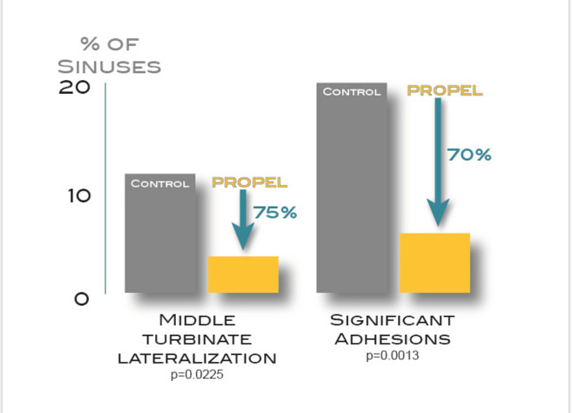 XENT's first products, known as PROPEL and PROPEL mini, are designed to assist in the treatment of chronic sinusitis. A physician inserts the devices in the course of an ethmoid sinus surgery; the implants then expand inside of the patient's surgically-enlarged sinus to conform to its shape and release an anti-inflammatory steroid. The implants can continue to release the steroid for 30 days, after which they are absorbed into the body. This helps to maintain the pathways opened through the surgery, diminishes the need for patients to take oral steroids, and reduces the need for further surgeries, which are common among sinusitis sufferers. PROPEL and PROPEL mini also reduce postoperative scarring and inflammation. XENT's products are the first such implants to be approved by the FDA for patients with chronic sinusitis.
XENT notes that over 1,000 United States physicians have been trained to use the implants and have incorporated them into their practices; the firm estimates that some 25,000 patients had been treated with the devices as of the same date.
Valuation: Improving Revenues
XENT offers the following figures in its S-1 balance sheet for the three months ended March 31, 2014:
Revenue: $7,497,000.00
Net Loss: ($4,409,000.00)
Total Assets: $16,767,000.00
Total Liabilities: $6,783,000.00
Stockholders' Equity: ($80,805,000.00)
Though XENT continues to make losses, its revenue numbers are quickly improving. For the year ended December 31, 2013, the firm generated a revenue of $17.9 million and a net loss of $18.4 million; the firm had generated a revenue of $5.9 million and a net loss of $16.4 million the previous year.
As the firm's products received Premarket Approval from the FDA in 2011 and 2012, respectively, and the company began scaling its commercial presence in the U.S. only in 2013, we find its growing revenues encouraging.
Business: Unique Products (For Now)
Though XENT's implants are currently the only products of their kind approved by the FDA, the firm expects that other device companies may attempt to develop similar products given the massive potential market-approximately 12% of American adults suffer from chronic sinusitis.
The firm's products must also compete with other treatment options for sinusitis, some of which are offered by more established firms with greater financial, marketing, and technical resources than XENT. Major competitors and potential competitors include Johnson & Johnson (NYSE:JNJ), ArthroCare, Stryker (NYSE:SYK), Olympus, and Medtronic (NYSE:MDT), the latter of which also holds a significant stake in XENT.
Impressive Management
President and CEO Lisa D. Earnhardt has served in her current roles with XENT since March 2008. She previously served as president of Boston Scientific's Cardiac Surgery division; she also worked for the company in various sales and marketing leadership positions.
Ms. Earnhardt received an M.B.A. from Northwestern's Kellogg School of Management and a B.S. in Industrial Engineering from Stanford University.
Conclusion: Investors Should Strongly Consider Buying In
We are neutral to positive on this IPO.
XENT's product is (thus far) unique, and addresses a massive market. The firm also seems to have gained some measure of traction with the American medical community within the first year of its commercial scaling, an achievement in of itself.
The firm's implants offer some obvious advantages over other treatment options, and we suspect that the decreased need for repeated surgeries in particular will appeal to both physicians and patients.
Though XENT has yet to come close to turning a profit, we believe that it will have every opportunity to do in the future as more physicians begin to use the product and the firm's administrative overhead decreases.
The firm's first quarter revenue and loss figures for 2014 are also encouraging, along with its strong (although not numerous) underwriters.
We invite readers wishing to join the discussion on IPOs to click the +FOLLOW button above the title of this article -- and those looking for the latest developments to click +Get real-time alerts.
Note: As a large sample of information sources does not yet exist for XENT, we have taken much of the information for this article directly from XENT's S-1 filing.
Disclosure: The author has no positions in any stocks mentioned, but may initiate a long position in XENT over the next 72 hours. The author wrote this article themselves, and it expresses their own opinions. The author is not receiving compensation for it (other than from Seeking Alpha). The author has no business relationship with any company whose stock is mentioned in this article.