Today, Facebook (NASDAQ:FB) announced a new feature to its platform. It launched save, which will allow users to create a stored list of Facebook content that they can then read later. This addition will could boost engagement rates among users. Instead of being diverted to another site, users will now be able to save content they find compelling and finish scrolling through the news feed.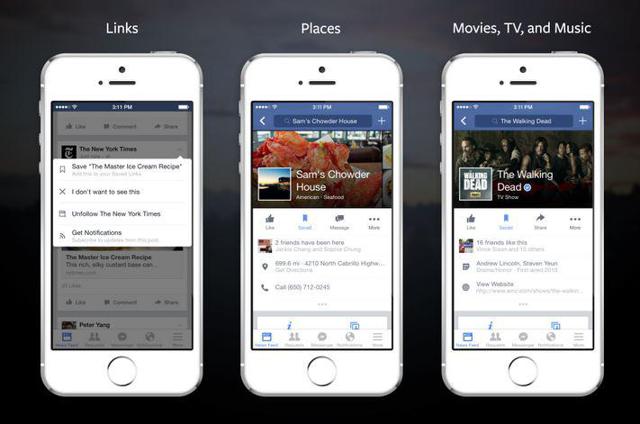 Source: Facebook Press Release
Current Engagement
A few months back, reports surfaced of teens fleeing Facebook in favor of other social networks. However, the reports were unfounded and a recent study by Forrester found that Facebook engagement was actually the highest in teens among all social networking options. Moreover, Instagram came in second place and Facebook and Instagram were number two and three in terms of youth adoption, only trailing Youtube (NASDAQ:GOOG) (NASDAQ:GOOGL).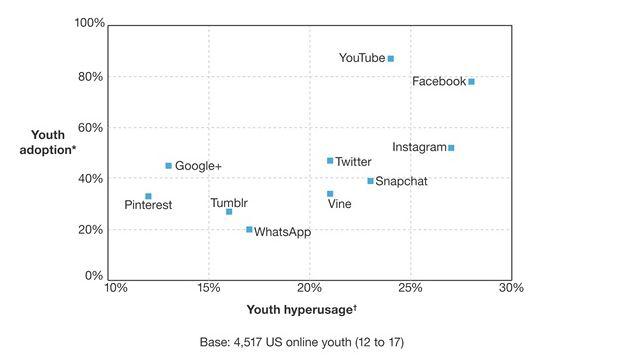 Source: Forrester Study
Engagement Benefit From World Cup
Facebook's engagement rates will be buoyed by the World Cup when they report earnings on Wednesday. After the World Cup, Facebook announced that there were 3 billion interactions (posts, comments, likes) related to the World Cup. Moreover, an astonishing 350 million people were responsible for the interactions. With 48 million people in the U.S. being included in that group and the U.S. users generating the most revenue per user, Facebook will ostensibly see an improvement in revenue from this event.
Future Engagement Outlook
The save feature could further boost engagement rates. Now users will have the ability to save interesting pages and remain in the news feed to continue scrolling. When coupled with its other strategies, boosting engagement is essential and will drive bottom-line growth. Last week, I discussed the implications of a buy button addition, and this feature has the ability to make that addition even more lucrative. With higher engagement and more time spent in the news feed, users will be more likely to purchase items directly on its platform. Facebook is positioning itself so that users will rarely have to leave.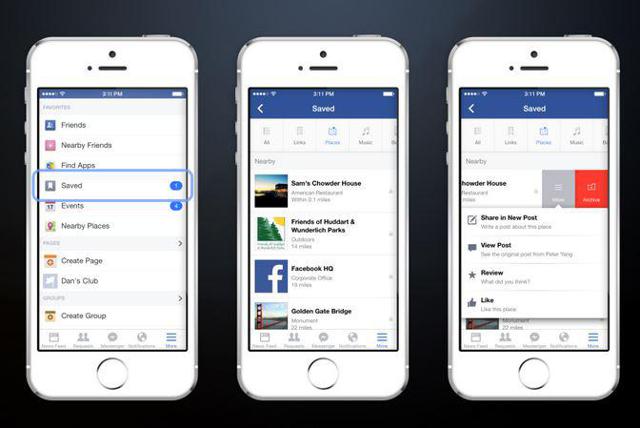 Source: Facebook Press Release
Other Possible Implications
This addition could allow Facebook to discover what users think are high-quality stories. By using the feature to this end, Facebook will learn how to show users better content and ads and drive engagement further.
The service will allow users to save items like links, places, movies, TV, and music. The ability to save places may allow Facebook to cannibalize Yelp (NYSE:YELP). This addition will allow users to be able to remember restaurants they liked and could lead to more user generated reviews as users become more intimate with the restaurant. By integrating the reviews with Graph Search, Facebook poses a serious threat to Yelp.
Bottom Line
Heading into earnings, Facebook will see a boost to engagement from the World Cup and may be able to sustain the heightened level with their novel save feature. Revenue is primarily driven by number of users and engagement level, so this paints a bright future for Facebook. Along with the buy button initiative, this addition could prove to be extremely lucrative. I have held FB since $18 a share after the share lock-up period last summer and will continue to hold it into earnings. Facebook is an incredible company and a wonderful long-term addition to a portfolio.
Disclosure: The author is long FB. The author wrote this article themselves, and it expresses their own opinions. The author is not receiving compensation for it (other than from Seeking Alpha). The author has no business relationship with any company whose stock is mentioned in this article.
Additional disclosure: I also own LEAP Call options on FB