Intel (NASDAQ:INTC) and a series of large companies such as BMW, Lockheed Martin (NYSE:LMT) and Shell (NYSE:RDS.A) and J.P. Morgan Chase (NYSE:JPM) have formed the Open Data Center Alliance, a group of IT buyers that aim to make cloud computing more interoperable.
The effort is designed to push Intel's Cloud 2015 vision, which goes like this (statement):
Create a federated cloud where enterprises can share data between internal and external resources.
Automatically secure applications and resources.
Improve energy efficiency.
Use "client aware" clouds that will recognize your device and adjust accordingly.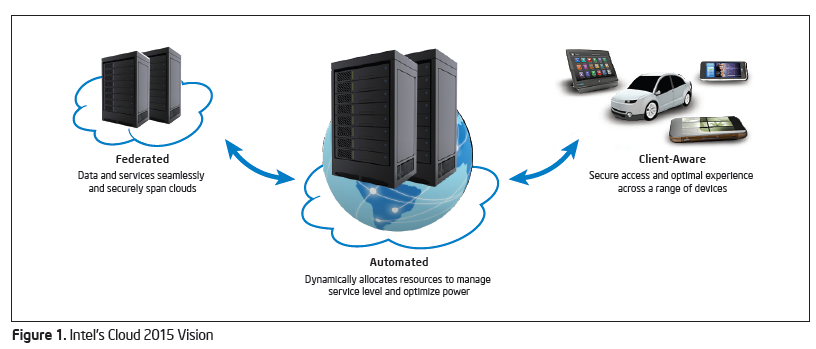 This Open Data Center Alliance includes 70 companies that represent $50 billion in annual IT spending. Intel hopes to be the ringleader—technically a "unique advisory role"—as these companies pool their cloud research capabilities.
That buying power is why this open data center push is interesting. Given the buying clout, vendors will have to play the cloud interoperability game. While it's unclear how successful this alliance will be it is at least shedding the spotlight on cloud interoperability, a big emerging issue.