The Top 25 Banks in North America and Western Europe based on Tier 1 Capital in 2009 are listed below. This ranking is part of the annual World's Top 1,000 Banks published by the The Banker magazine of the UK.
A) Top Banks in North America
click to enlarge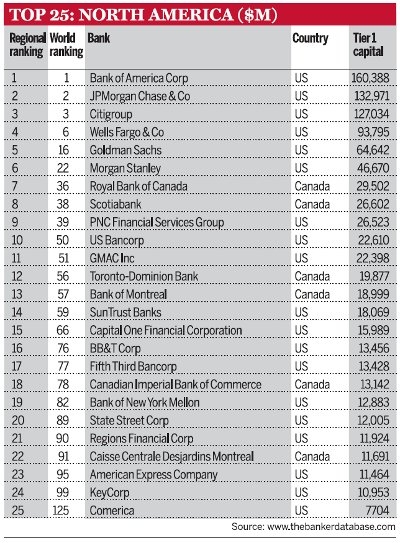 B) Top Banks in Western Europe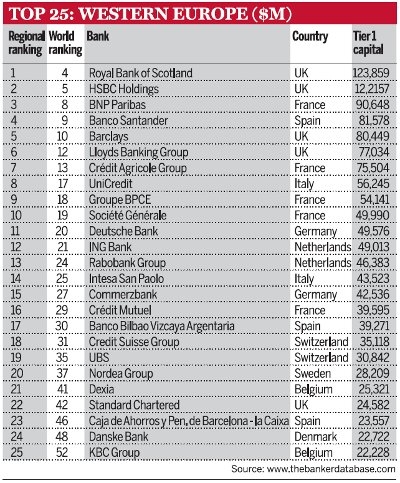 Source: The Banker
Some observations:
1. The four U.S. superbanks - Banks of America (NYSE:BAC), Wells Fargo (NYSE:WFC), Citigroup (NYSE:C) and JPMorgan Chase (NYSE:JPM) - take the top four places in this list. They are also in the top 10 world rankings.
2. Among the large Canadian banks, Scotiabank (NYSE:BNS) and Royal Bank (NYSE:RY) are within the top 10 ranks.
3. Royal Bank of Scotland (NYSE:RBS) tops the Western European bank rankings. RBS is majority owned by the British state.
4. Despite fears of failures, major traditional banking giants of Europe such as ING Grope (NYSE:ING) of Holland, Societe of Generale (OTCPK:SCGLY) of France, Commerzbank (OTCPK:CRZBY) of Germany survived the financial crisis and are now well capitalized.