El Pollo Loco Holdings, Inc. (Pending:LOCO), a fast food restaurant best known for its Mexican-inspired chicken dishes, plans to raise $100.0 million in its upcoming IPO.
The Costa Mesa, California-based firm will offer 7.1 million shares at an expected price range of $13-$15 per share. If the IPO reaches the mid-point of that range at $14 per share, LOCO will command a market value of $531 million.
LOCO filed on June 24, 2014.
Lead Underwriters: Jefferies LLC; Morgan Stanley & Co. LLC; Robert W. Baird & Co. Incorporated
Underwriters: Stifel Nicolaus & Company, Incorporated; William Blair and Co., LLC
Summary: Fire-Grilled Chicken, Mexican-Inspired Cuisine
LOCO is a restaurant concept best known for its signature fire-grilled chicken and Mexican-inspired cuisine. LOCO categorizes itself as between the quick-service restaurant and fast-casual restaurant segments, claiming to provide the quality of food associated with the latter with the speed of service associated with the former - a combination that LOCO calls QSR+. The firm's restaurants are built on an open design to allow customers to see the process that goes into cooking their meals.
LOCO offers a variety of Mexican-inspired dishes, such as its Poblana Burrito, Ultimate Pollo Bowl, Grand Baja Shrimp Tacos, and Under 500 Calorie Mango Grilled Tostada, many of which feature lower calorie totals than other fast food options. The firm's chicken dishes are always available, while it offers other proteins like pork, beef, and shrimp on a seasonal basis.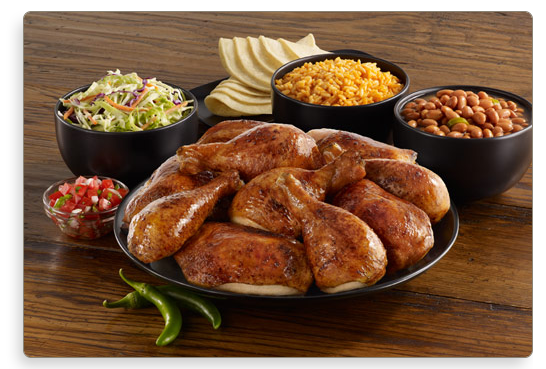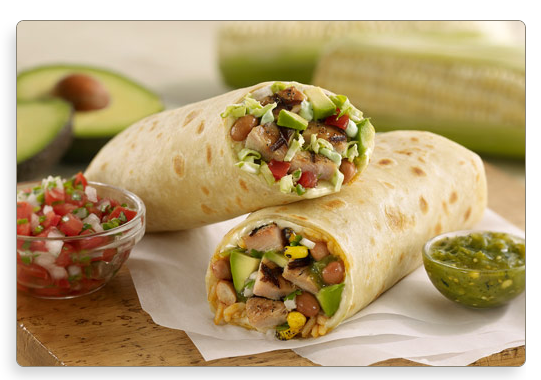 (Family chicken meal and chicken burritos)
As of March 26, 2014, LOCO operated 168 restaurants and had franchised an additional 233 locations spread across California, Texas, Utah, and Arizona. The firm's restaurants are mostly free-standing buildings with seating for about 70 people and drive-thru service.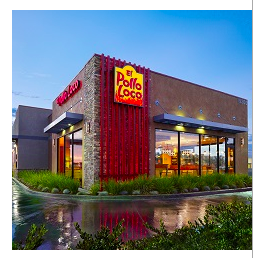 (Source)
Valuation
LOCO offers the following figures in its S-1 balance sheet for the thirteen weeks ended March 26, 2014:
Revenue: $81,427,000.00
Net Income: $5,470,000.00
Total Assets: $420,917,000.00
Total Liabilities: $366,742,000.00
Stockholders' Equity: $54,175,000.00
Numerous Competitors in Fast Food and Fast-Casual Sectors
LOCO faces competition from numerous fast food and fast-casual restaurants, some of which also offer chicken-centric and Mexican-inspired menus.
Major competitors include Chipotle (NYSE:CMG), Qdoba, Taco Cabana, Chick-fil-A, KFC (NYSE:YUM), Popeyes Louisiana Kitchen (NASDAQ:PLKI), and Taco Bell. Some competitors have access to greater financial and marketing resources than LOCO.
Management Highlights
Stephen J. Sather has been the president and CEO of LOCO, as well as a director since 2010. He previously served as LOCO's senior vice president of Operations. He has also served as senior vice president of Retail Operations for Great Circle Family Foods, a franchisee of Krispy Kreme Doughnuts stores.
Mr. Sather received a bachelor's degree in business administration from Miami University in Oxford, Ohio.
Mr. Sather is joined by Treasurer and CFO Laurance Roberts, who joined LOCO in July 2013. Mr. Roberts previously served as the COO of KFC and the general manager of KFC Restaurant Operating Company. He also served as the CFO of KFC and the CFO of Yum Brands' Pizza Hut joint venture in the United Kingdom. Mr. Roberts received an MBA from the University of Michigan and a bachelor's degree in economics from Bucknell University.
Conclusion: With Strong Signs of Growth, Investors Should Consider Buying In
We are positive on this IPO in the proposed range. We are hearing the deal is multiple times oversubscribed, and we are hopeful the lead underwriter, Jefferies, opens the stock correctly.
Though LOCO managed to post a profit for the first 13 weeks of 2014, the firm's history since the Great Recession has been less impressive, with plunging revenues during the recession itself and difficulty in finding profitability since; the firm posted net losses of $16.9 million, $7.9 million, and $32.5 million for fiscal 2013, 2012, and 2011, respectively.
That said, the firm's revenues are headed in the right direction, and the market has proven receptive to fast-casual restaurant IPOs; Noodles & Company (NASDAQ:NDLS) and Potbelly Sandwich Works (NASDAQ:PBPB) both got off to explosive starts on the market last year, for instance.
Fast-casual and fast food restaurants in general also have shown strong growth in the past several years, and LOCO is differentiated in its grilling directly in front of customers.
LOCO expects 8%-10% annual growth with regards to number of restaurants, moving from 400 current locations to 2300 nationwide.
We invite readers wishing to join the discussion on IPOs to click the +FOLLOW button above the title of this article -- and those looking for the latest developments to click +Get real-time alerts.
Note: As a large sample of information sources does not yet exist for LOCO, we have taken much of the information for this article directly from LOCO's S-1 filing.
Disclosure: The author has no positions in any stocks mentioned, but may initiate a long position in LOCO over the next 72 hours. The author wrote this article themselves, and it expresses their own opinions. The author is not receiving compensation for it (other than from Seeking Alpha). The author has no business relationship with any company whose stock is mentioned in this article.