Advanced Drainage Systems, Inc. (NYSE:WMS), a leading manufacturer of high performance plastic pipe and other water management products, plans to raise $261.0 million in its upcoming IPO.
The Hilliard, Ohio-based firm will offer 14.5 million shares, including 64% insider shares, at an expected price range of $17-$19 per share. If the IPO can find the midpoint of that range at $18 per share, WMS will command a market value of $1.3 billion.
WMS filed on April 2, 2014.
Lead Underwriters: Barclays Capital Inc; Deutsche Bank Securities Inc.
Underwriters: BofA Merrill Lynch; Citigroup Global Markets Inc; Fifth Third Securities, Inc; PNC Capital Markets LLC; RBC Capital Markets, LLC.
Summary: World Leader In Corrugated Pipes
WMS is the world's largest producer of high performance thermoplastic corrugated pipe for water management and drainage in the construction industry, including high density polyethylene (HDPE) and polypropylene pipe.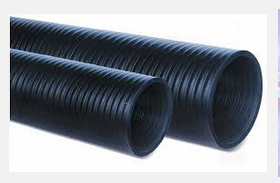 (Example)
These products are typically lighter and more durable than comparable products made from traditional construction materials, such as concrete, PVC, and corrugated steel, allowing WMS to capture consistently increasing market share.
The firm also offers various products related to the application of its pipe, such as water quality filters and separators, PVC drainage structures, and septic and storm chambers.
WMS has 48 manufacturing plants and 19 distribution centers spread across the United States to serve major population areas; the firm has also made some inroads internationally with four manufacturing plants in Mexico, three distribution centers and two manufacturing plants in Canada, five distribution centers and four manufacturing plants in South America, and one distribution center in Europe.
WMS benefits from established relationships with large national and independent waterworks distributors such as HD Supply, Ferguson, and WinWholesale as well as with drainage product retailers like Lowe's, The Home Depot, Menards, and Ace Hardware. The firm also utilizes a network of small and medium-sized independent waterworks distributors and sells its products to buying groups and co-ops for various markets.
Valuation
WMS offers the following figures in its S-1 balance sheet for the fiscal year ended March 31, 2014:
Revenue: $1,069,009,000.00
Net Income: $12,874,000.00
Total Assets: $937,595,000.00
Total Liabilities: $691,980,000.00
Stockholders' Equity: ($419,912,000.00)
Competition: Other Pipe Producers In Same Radius
WMS competes with numerous other pipe producers offering pipe in various materials in the United States, some of which have access to greater financial resources than WMS.
Major competitors include Cemex (NYSE:CX), Oldcastle CRH Precast, Hanson, Contech Engineered Solutions, Lane Enterprises, Pacific Corrugated, JM Eagle, and North American Pipe. WMS far outscales its competitors in the HDPE sector, the largest of which has only 10 HDPE manufacturing facilities compared to the 48 of WMS.
WMS notes in its S-1 filing that the effective shipping radius for its products is about 200 miles from its plants, so it typically competes with other products available in the vicinity of its plants. The national availability of the firm's products offers something of an edge in attracting geographically large-scale customers that prefer to use a single supply source.
Management Highlights
Joseph A. Chlapaty has worked with WMS since 1980; he has served as Chairman since 2008, President since 1994, and CEO Officer since 2004. He also previously served as the firm's Vice President and CFO.
He worked as a Corporate Accounting Manager, Assistant Treasurer, and Treasurer for Lindberg Corporation before joining WMS.
Mr. Chlapaty received a bachelor's degree in Business Administration from the University of Dubuque and an MBA from DePaul University.
Conclusion:
We are optimistic on this IPO.
WMS has a history of profitability, and we believe that it should be able to continue to grow its market share as HDPE pipe is approved for use and has the opportunity to penetrate more geographic markets.
The firm's unparalleled scale among HDPE pipe producers should position the firm to take advantage of these opportunities as they arise.
We are also encouraged by the demonstrated stability of the firm's management team.
Though we would like to see WMS offer fewer insider shares in this offering, we still believe that this IPO merits serious investor consideration.
We invite readers wishing to join the discussion on IPOs to click the +FOLLOW button above the title of this article -- and those looking for the latest developments to click +Get real-time alerts.
Note: As a large sample of information sources does not yet exist for WMS, we have taken much of the information for this article directly from WMS' S-1filing.
Disclosure: The author has no positions in any stocks mentioned, but may initiate a long position in WMS over the next 72 hours. The author wrote this article themselves, and it expresses their own opinions. The author is not receiving compensation for it (other than from Seeking Alpha). The author has no business relationship with any company whose stock is mentioned in this article.