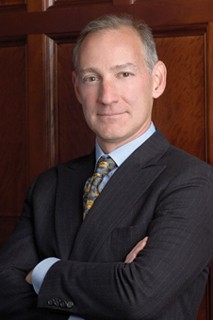 As was announced by the company, Liberty Media Corporation (NASDAQ: LCAPA, LCAPB, LINTA, LINTB, LSTZA, LSTZB) will release third quarter financial and operating results on Friday, November 5th 2010, at 12:00 p.m.(noon) ET. Liberty's President and CEO, Greg Maffei, will be hosting the conference call, during which time he will discuss the company's outlook for the future, and the split-off of the Liberty Capital and Liberty Starz tracking groups. Interested investors and observers can listen to the Conference Call live via the Internet by visiting the company's website and registering for the web cast.
Investors in Sirius XM Radio (NASDAQ: SIRI) are frequently drawn to Liberty Media Corporation's conference calls and media events to get information on how a beneficial owner, with seats on Sirius XM's Board of Directors is performing. They also hope to gain insight on what Liberty's future plans are, as seen with Mr. Maffei's perspective. Many long term investors of Sirius XM Radio have realized significant gains in their company's stock since the end of August 2010. The stock's price has traded from .96 cents on August 31st, to yesterday's close of 1.54 per share, representing a 60% return in 2 months, and a 123% gain year to date. Liberty Media Corporation's tracking stocks have also realized significant gains in the last two months.
Liberty Capital Group (NASDAQ: LCAPA, LCAPB) currently is attributed with the 40% preferred share ownership in Sirius XM that it received after John Malone, Chairman of Liberty Media Corporation, provided loans totaling $550M and credit agreement guarantees in March of 2009. Liberty Capital Group's stock price has risen from $44.47 on August 30th 2010, to a closing price of $58.90 per share, realizing a two month gain of 33%. Liberty Media Interactive Group (NASDAQ: LINTA, LINTB), has seen its stock price rise from $10.55 on August 30th, to 14.43 per share on November 1st, a 37% gain for the same period. Liberty Starz Group (NASDAQ: LSTZA. LSTZB), which is less tied to the success of Sirius XM because of the assets attributed to its tracking stock, have seen a rise nonetheless for the same period of 9%, closing of $64.84 on November 1st.
The shares in Liberty Capital Group were downgraded by Deutsche Bank on October 27th from a buy to hold, based on valuation and the lack of short term catalysts to move the stock price higher, as they placed a price target of $58 on the stock. With Sirius XM due to report its earnings this Thursday morning, at 8:00 a.m. ET, and Liberty's earnings call the next day, all investors will be listening for future projections and announcements from these two companies to sustain current gains, and to evaluate their potential for future growth. These are indeed exciting times for investors in both Liberty Media Corporation and Sirius XM Radio.
Disclosure: Long SIRI, LINTA; No position: LCAPA, LSTZA