I was searching around the web yesterday for a picture of Herbalife's (NYSE:HLF) compliance officer. Here is what I found.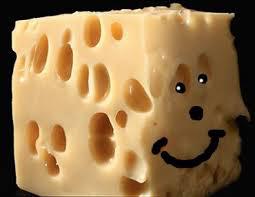 It's sort of funny I suppose, except of course, it isn't.
I also took a tour around the web for content related to UNIVERSIDAD DEL EXITO (University of Success).
I found two videos that caught my attention. The first shows a small, intimate group of "Graduates". You can actually hear "Pomp and Circumstance" playing in the background.
The second is a rather disturbing video of a mass graduation ceremony held in Lima, Peru. "WE ARE THE WORLD" in Spanish makes a nice backing track.
Every single person beaming with pride in this video is a real-life victim of a pyramid scheme. Think about that for a moment.
I must admit, until last week I had no idea that Herbalife's Latin recruiters were in the Education Business where tuition is paid for in lost hours of human capital, "personal consumption", and pursuit of a fictional economic result.
Turns out, reaching President's team is a mathematical fallacy for pretty much every single person in the auditorium in the video link posted above.
Who cares, right?
After all, what you don't know can't hurt you. Can it?
My sincere hope is that Mr. Bharara is watching closely. I wonder if Ms. Ramirez at the FTC knew before this week that Herbalife has been running a "for-profit" education system.
Honestly, I am curious to know. How many other people knew about this sordid enterprise that is being peddled in Herbalife Nutrition Clubs (read: Training Centres, read: Universidads) around the world.
Question for all. What is it that all of these optimistic young Latinos in this video are chasing?
Most of them, at least to me, look fit as a fiddle. Weight loss looks like the least of their concerns.
Moms and Dads have shown up to take pictures. Post graduation celebrations can be found posted on youtube.com if you just type in UNIVERSIDAD DEL EXITO HERBALIFE GRADUACION.
Honestly, have you ever seen anything more tragic?
Is it any wonder why Mr. Ackman's visceral response to the mountain of money Michael Johnson is making is one of disgust, moral outrage, and contempt?
Still, in the end, who cares right?
Who cares if a bunch of Latin America's youngest and brightest waste their time and energy lining Des Walsh's pockets?
Who cares if these people are too vulnerable and/or too optimistic to know any better?
Who cares if Herbalife's "Paint by Numbers", "Step by Step", "Plan of Success" algorithms lead to certain economic loss for start-up entrepreneurs?
As long as we can find new recruits just like these people in the videos each and every year, all will be well. As long as we can open their hearts and their wallets, all is well on Wall St.
Heck, if Mr. Icahn and Mr. Stiritz are lucky enough, we might even be able to restore the company's dividend too in short order.
Don't bank on it if you are long.
Growing up, I was given a simple piece of advice. "When something seems too good to be true, it usually is. Do your own homework. Question everything!"
Herbalife has been selling itself to investors as a legitimate nutritional products company that has miraculously cracked the code as to how to sell a premium priced product to the world's lowest socio-economic demographic at obscene gross margins in one of the single-most competitive consumer segments in the world - Weight Management.
"Trust Me," Michael Johnson says. The super-normal economic returns earned aren't the proceeds of criminal activity. We're just better marketers than everyone else who makes protein powder for sale at lower prices. Man, those guys at Slim-Fast are stupid, right? (Or are they just simply legit?)
Frankly, I wonder aloud why Louis Vuitton hasn't recruited Michael Johnson away from Herbalife already. Seemingly, he is able to move the needle on sales of up-market goods in places like Burundi.
Then again, unless you can staple a handbag to the promise of a lasting and permanent income stream, perhaps the upside is limited?
True: Herbalife moves a mountain of shake mix every year.
True: Herbalife recruited over 2 million new trainees last year.
False: Most of these "Members" are "just" discount customers.
False: Nutrition Clubs are "just" community centres where people can get together to talk about weight loss.
For those who haven't yet figured out how the Herbalscam works, here's the quick synopsis:
Annually, new recruits (mostly poor) are promised a major upgrade in their standard of living.
"The American Dream" (BLING) is the product.
Upline mentors use exaggerated testimonials to sell "The Dream" and the efficacy of the products.
Recruits are then systematically indoctrinated into the Herbalife world.
Indoctrination includes the participation in and the promotion of a mathematical fallacy.
"Personal Consumption" is driven by "Members" trying to advance in the pay plan (whether it be getting to SUPERVISOR or advancing in CLUB 100 or other such incentives).
Affinity groups are targeted with malice and intent.
Most participants are trapped at the bottom of the pay plan and ultimately churn out.
New recruits are found to replace the victims who have gone before them.
All moneys secured by product purchases made by participants in the scheme transfer up to the top of the chain.
The rich get richer and the poor stay poor.
These are the lottery-like mechanics at play for participants in Herbalife.
The sooner regulators arrest this madness, the better.
Herbalife's "Pomp and Circumstance" may finally do the trick.
Pershing Square and Bill Ackman have spent $50 million so far on this initiative. My guess is they are just getting started.
Herbalife has certainly been running away from Mr. Ackman's allegation(geometrically speaking) for a year and a half. How much longer it can hide remains to be seen.
After over a year and a half...
still no evidence of material retail sales to non-Members
still no evidence that the products themselves generate consumer loyalty
still no evidence that the company doesn't rely upon perennial success recruiting
still no evidence that compensation is tied to retail sales in any way
still no evidence that if not for "THE BLING," the product still has intrinsic value
Then again, isn't this lack of evidence what one would expect exactly of a pyramid scheme?
What does common sense tell you?
Tell you what. Sit back, grab some popcorn and watch the video from Peru.
Then ask yourself whether or not Mr. Johnson is the real deal or not.
Disclosure: The author is short HLF. The author wrote this article themselves, and it expresses their own opinions. The author is not receiving compensation for it (other than from Seeking Alpha). The author has no business relationship with any company whose stock is mentioned in this article.