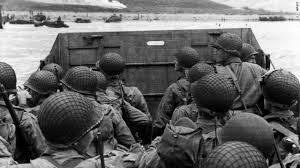 Picture: WWII Normandy Invasion. Source: CNN.com
In military parlance, "D-Day" is the day in which an attack or military operation is to be initiated. On July 29th Twitter, Inc. (NYSE:TWTR) announces its Q2 earnings; after the market realizes its growth in timeline views and advertising revenue do not justify its frothy valuation ($23 billion), I expect the shares to come under attack after-hours.
Twitter's Growth Is Slowing
Monthly active users ("MAU") at the end of Q1 2014 were 255 million, which equates to 6% and 25% growth above the 241 million and 204 million MAUs at Q4 2013 and Q1 2013, respectively. Active users drive engagement, which drives advertising revenue, which drives profits. However, the company currently does not generate a profit.
User Engagement Has Peaked
Twitter generated 157 billion timeline views in Q1 2014, which were up 15% annually and 6% sequentially. However, the metric was less than the 159 billion generated in Q3 2013, despite having 23 million more active users over that period. Another measure of user engagement is timeline views per MAU. In Q1 2014 timeline views per MAU were 614, flat sequentially and down 8% annually. It was also 11% off the peak of 691 in Q2 2013. That's another way of saying [i] "Twitter users are less engaged", or [ii] the young people Twitter caters to "are on to the next new thing", whether it be Instagram or Snapchat.
Ad Revenue / 1,000 Timeline Views Declining
In Q1 2014 Twitter had revenue of $250 million, of which $226 million (90%) was advertising revenue. That said, ad revenue per 1,000 timeline views was $1.44 for Q1 2014, up 94% annually and down 3% from a peak of $1.49 in Q4 2013. Twitter is in effect experiencing a double whammy - a decline in timeline views per MAU and a decline in ad revenue per 1,000 timeline views. I would expect the company to report a double digit increase in Q2 revenue annually, and flat to declining revenue sequentially.
Frothy Valuation
At $38.71 per share, Twitter currently has a market capitalization of approximately $23 billion. Based on Q1 2014 revenue of $250 million, it trades at about 23x run-rate revenue of $1 billion. Given the company's declining timeline views per MAU and advertising revenue per timeline view, describing Twitter's valuation as "frothy" would be an understatement.
Not The Time To Disappoint The Market
The market has given the benefit of the doubt to momentum stocks like Twitter and Pandora Media (NYSE:P), and provided them with high valuations based on revenue growth. However, if Twitter experiences a decline in any of its revenue metrics or disappoints on Q3 guidance, I would expect the shares to sell-off violently after-hours. Pandora disappointed on both fronts and the stock dropped over 9% after-hours last night:
For Q3 2014 the company estimates non-GAAP earnings per share of $0.05 to $0.08 on revenue from $235 million to $240 million. According to Reuters I/B/E/S, average analysts' estimates were 8 cents per share on revenue of $235 million. Listener hours were 5.04 billion in Q2 2014, up 29% and 5% in comparison to Q2 2013 and Q1 2014, respectively. However, listener hours fell to 1.61 billion in June 2014 from 1.73 billion in May 2014. Listener hours matter most because they drive advertising revenue.
Conclusion
I expect Twitter to disappoint with deteriorating revenue metrics and flat to even declining Q2 2014 revenue in comparison to Q1 2014. To make a long story short, it is D-Day for Twitter.
Disclosure: The author is short TWTR. The author wrote this article themselves, and it expresses their own opinions. The author is not receiving compensation for it (other than from Seeking Alpha). The author has no business relationship with any company whose stock is mentioned in this article.