T-minus one week until the start of what could be one of the most profitable end of summer slates in a while and it couldn't come at a better time. With the box office down 20% from last summer and the overall box office down 13% it's easy to see why movie studios may be starting to get a little nervous. Yet for Universal (a subsidiary of Comcast (NASDAQ: CMCSA)) the news wasn't all doom and gloom, in fact it is actually the opposite.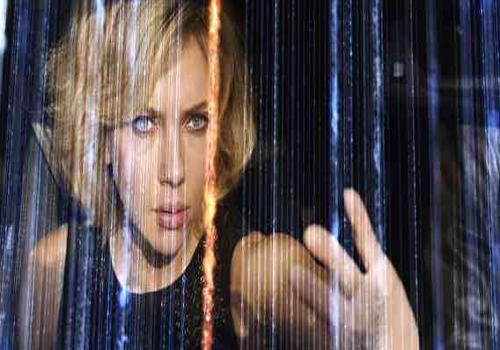 (Credit: Universal)
Weekend performance:
Lucy
Finish: 1st place / Est. budget: $40 million / 3-day estimated total: $44 million
The Purge: Anarchy
Finish: 4th place / Est. budget: $9 million / 3-day estimated total: $9.8 million/ Total estimated gross: $51.2 million
Comic-Con is always a weird box office weekend as studios are more focused on the annual pop culture convention than the Cineplex but they also need to take care of those fans unable to make the pilgrimage to San Diego. For Universal, that meant shifting Scarlett Johansson's Lucy from what was a crowded August 8th weekend to a potentially more profitable release date opposite the more vulnerable Hercules.
Lucy was produced for just $40 million and with the appeal of Johansson in the lead role and noted action director Luc Besson behind the scenes it was never going to take long to become profitable. Estimates ranged from a low of $30 million to a high of $40 million, with the end result netting out near $45 million.
Investor's analysis:
This has been a great year for Universal which kicked off 2014 with the sleeper hit Ride Along and then was able to keep the momentum going not long after with teen-romance Endless Love and Liam Neeson actioner Non-Stop. If you were investing in the studio, odds are you were probably enjoying the ride.
Despite the misfire of A Million Ways To Die In The West back in May, the studio's summer slate has been very healthy with the adult comedy Neighbors sitting close to $150 million. Produced for just $18 million, the Seth Rogen/Zac Efron movie was the first real hit of the summer. With last weekend's The Purge: Anarchy and this weekend's Lucy also succeeding on small budgets Universal is seeing a huge return on investment. Remember, even West was made for just $40 million and now globally sits at $80 million in ticket sales.
Next weekend the studio continues its summer push with its third straight movie in three weeks. While budget estimates on Get On Up, the bio-pic about the late music legend James Brown, aren't available just yet, realistically it couldn't have been made for that much money and paired with Purge and Lucy will likely give the studio a huge tri-fecta of micro(ish) budgeted films. Up is also perfect counter-programming to Marvel's behemoth-in-waiting Guardians of the Galaxy, which is the first a line of top tier end of summer tentpoles that also includes The Expendables 3, The Giver, Sin City 2 and the newest reboot of the Teenage Mutant Ninja Turtle franchise.
Part of the Comcast family, Universal's success is vital to the overall company and given the sudden strength of sibling NBC following this year's TV season the two divisions now form a very powerful team. When all is said and done at year's end, you can expect the studio to be one of the year's biggest winners which should help boost both investor confidence and the overall stock price.
All box office grosses/budgets come from The-Numbers.com, unless otherwise noted.
Disclosure: The author has no positions in any stocks mentioned, and no plans to initiate any positions within the next 72 hours. The author wrote this article themselves, and it expresses their own opinions. The author is not receiving compensation for it (other than from Seeking Alpha). The author has no business relationship with any company whose stock is mentioned in this article.