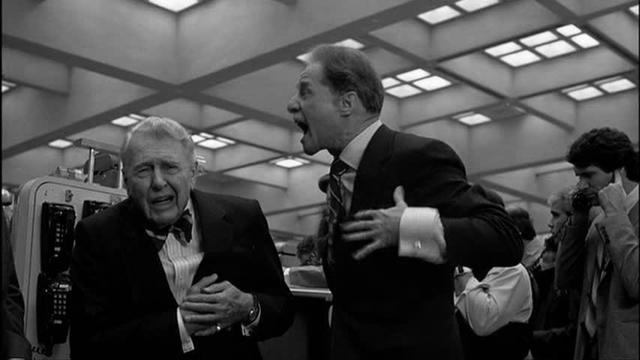 Click to enlarge
Picture: From the movie "Trading Places"
Sirius XM Holdings (NASDAQ:SIRI) is expected to announce its Q2 earnings on Tuesday. The company currently trades at over 60x earnings, despite the fact that Sirius is no longer a growth stock. The Q2 earnings report may go a long way to proving - or disproving - whether the stock deserves its lofty valuation.
Revenue
Sirius' Q1 2014 revenue of $998 million grew 11.2% above Q1 2013 revenue of $897 million. Average analysts' estimates for Q2 2014 revenue is $1.02 billion, an 8.5% increase above Q2 2013 revenue of $940 million.
Earnings
Analysts are expecting earnings per share of $0.02, which is in line with the $0.02 per share the company earned in Q1 2014, Q2 2013 and Q1 2013. Sirius' actual Q1 2014 net income of $94 million declined about 24% from Q1 2013 net income of $123 million. However, the change in earnings per share was nil because weighted average shares outstanding also declined from 6.6 million in Q1 2013 to 6.2 million in Q1 2014.
I agree with CNBC's Rick Santelli that stock buybacks are obfuscating the true financial performance of stocks like Sirius, Bed Bath & Beyond (NASDAQ:BBBY) and potentially, Lululemon Athletica (NASDAQ:LULU):
The earnings of Bed Bath & Beyond, Sirius and Lululemon are all in decline. However, the stock prices of Bed Bath & Beyond and Sirius have not fallen as sharply as Lululemon's due to stock buybacks that make earnings per share look more attractive than they otherwise would have been.
Valuation
Sirius currently trades at over 60x earnings, which in my opinion, is not justified given the company's slow to zero growth in net income. On my previous article I questioned the sanity of such a lofty valuation. However, I was harangued by longs:
Shock Exchange: Sirius' revenue grew 11% from Q1 2013 to Q1 2014, consistent with historical double digit growth rates. However, growth in EBITDA and net income have stagnated. Sirius trades at 18.2x LTM0314 adjusted EBITDA which is not warranted considering its growth in adjusted EBITDA. Sirius is no longer a growth stock and I rate it a sell.

Commenter 1: Bashers have been writing these articles for 5 years, yet Sirius keeps adding revenue and listeners. Seems that competitors have been losing their market share to Sirius for so long their only alternative is to have people write bashing articles. Then of course there are the short sellers! Bashing works for a short time then people realize that they are wasting their time and buy shares and the service. Look at the bottom line - 25 million paying subscribers.

Commenter 2: Anyone who has simply held this stock for any significant period of time, since March 2009, has made mad money. Do us all a favor. Short the stock and report back in a year. Having said all that, I might consider selling, if I could figure out how to avoid such a huge cap gain tax. It's a good problem to have.
Conclusion
There is a possibility that Sirius' quarterly earnings will be flat to declining, just like Q1 2014 results. However, due to share buybacks reducing the share count, I expect the company to meet is earnings per share bogey. I still think the stock is overvalued, given its high P/E ratio in relation to its earnings growth. I rate Sirius a sell.
Disclosure: The author is short SIRI. The author wrote this article themselves, and it expresses their own opinions. The author is not receiving compensation for it (other than from Seeking Alpha). The author has no business relationship with any company whose stock is mentioned in this article.