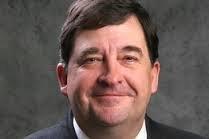 Stuart T. Freeman is managing director and chief equity strategist for Wells Fargo Advisors.
Harlan Levy: Does the notable stock market volatility reflect significant concern about the explosive conflicts in Gaza and Ukraine, and how worried are you?
Stuart Freeman: I'm not worried about the volatility. It's really still down and coming down for a couple of months. We've had a few jags here and there, but overall the volatility level has in fact been softening.
The market is responding well and responding like a bull market responding to items like Ukraine and what's going on in the Middle East right now.
There's a reason why it's responding well. One is that investors are focused on the fundamentals. And we have seen some pickup in growth in the second quarter versus the first. We've been playing catch-up from the divot in the first quarter which appeared to be largely weather-related. We're also benefiting from the general growth rate of the recovery. We don't have a strong recovery, but it's broad.
Basically, since the first quarter we've seen numbers move back to levels we expected them to be if we hadn't had those weather conditions.
Fundamentally we're continuing to see breadth in the economy, slow growth but broad growth. We're continuing to see breadth in the number of industries that are adding jobs in the last six months. We see a lot of variables that suggest that the economy has good breadth.
That's one reason the market has been relatively resilient.
The other reason is that the Federal Reserve has continued to talk relatively dovishly. Put those two things together.
Q: Isn't the stock market looking tired, and is a major stock market correction in the cards?
A: The market is still roughly middling in valuations. If you look back 30 years, the P/E valuation is a little bit above the median, so it's not terribly extreme. If you look at stock valuations versus interest rates on the 10-year yield, which is low, you would say that stocks are actually more attractive than bonds.
It is something to keep an eye on, because investors are looking for total returns, and the returns look better in stocks versus bonds, that's a valuation factor.
Q: How do second-quarter earnings look?
A: We started out the year with expectations of not much excitement in the financial area. What we got was better than expected in that area, single -digit growth in the financials, which were reported first, with 25 percent of the season in. At that point we were looking at market-cap-weighted earnings up about 17.7 percent, and we compared that with where we were at the same point in the last four quarters and what occurred to the end of earnings season from 25 percent on and what that tended to show. Now we're at about 43 percent.
As we looked at where growth was and how much the growth tends to drop in recent history, it looked to us, given the rate of growth we saw early on, that this quarter could come in at the 8 to 9 percent level. Usually that number comes down. We were at 17.7 percent, and usually that percentage growth declines as you move through the balance of earnings season.
Our thoughts are that we'll probably see 8 percent or a little more. The Street expected about 5 percent in operating earnings growth.
The upshot is that this quarter is coming in better than expected and across many segments. We're also seeing good breadth up and down. We wouldn't be surprised to see the ratio of up versus down as 3-to-1 year-over-year. Right now it's showing 5-to-3, and that ratio usually comes down. And a three-to-one number would be really quite good mid-cycle.
Q: Durable goods orders were surprisingly robust. Is manufacturing springing back?
A: I think we're starting to get more demand in industrials at this point. It's taken a while, because the cycle is a slow one. Our work on orders for non-defense capital goods going into the year suggested an acceleration in orders into next year. We've been favorable on orders and for capital goods growth and a pick-up in industrial production going into the next year, and we've been overweight industrial stocks for that reason.
Forward-looking indicators and our work on orders looking forward are favorable looking into next year. We're at parts of the cycle where we're beginning to see corporate capital spending pick up. It's taken a long time to get to companies feeling that they're capacity-tight. Industrial production usually picks up earlier than this, and it's only now getting to the point that companies think they must make some of that expansion. It's not too surprising that this capital goods order was quite a bit better than expected in June. We'll see more in the second half than in the first half.
Durable goods orders were better than expected. That's key. What we're seeing here is what we've been talking about all year, that industrial gets its time in the sun.
Q: The initial unemployment claims numbers hit surprising lows. How much of a labor market rebound is there?
A: I think it's just going to be steady as we go. I don't think we'll see a massive rebound, but we have seen what we've been talking about all year, a continuous decline in initial claims for unemployment insurance. We've been expecting a persistent but plodding increase in jobs as we move through the year, no dramatic acceleration.
The numbers are erratic, but we see a continuation of expansion. Part of it is jobs coming to more industries and part of it is industries doing a little bit more hiring.
Q: Is housing really flagging, given the most recent discouraging housing sale numbers?
A: The housing sales numbers are a coincident indicator. As we look at housing going forward, the building permit numbers still look favorable going through the year. And they're leading indicators for housing and the economy. So housing is still an area where growth continues.
That's positive. We had a monthly sales softening, but we're still seeing prices modestly rising, and the forward indicators show that the housing economy is still moving forward.
Q: When do you see the Fed raising interest rates?
A: The Fed is still paying attention to inflation and jobs, but not just the jobless rate, also the kinds of jobs, the pay, the industries where the jobs are coming in.
We think we'll see better growth in the last half of the year, and it's likely the Fed will make a move next year, at least a first move sometime next year.
But we're not seeing wage inflation, and as long as we're not seeing that, the likelihood that the Fed will raise rates is lower. So there's a good possibility that they may not raise rates until the second half of next year.
It's hard to guess what they'll do, but it's likely that they'll do it at a modest pace, not a wrenching pace. How much they move has a lot to do with exactly what the third and fourth quarters look like with respect to goods orders and inflation and geopolitical events, but their objective would not be to turn off the cyclical recovery. Chairman Yellen has said that once they start to raise rates it's not going to be at a breakneck speed.
If they do raise rates, they've said that even after the economy is on a more stable footing they may continue to offer liquidity for an extended period of time.
Q: What do you see for operating earnings?
A: We've been using $118 dollars for the S&P 500 for the year. We've been calling it a conservative and not aggressive number. We continue to concur that it's a conservative and not aggressive number. As we get more comments from management we'll have a better feel for it.
Our target for the end of the year is 1,975 to 2,025, which is also conservative. We're hanging with that at this time, but, again, we're in a condition here where there's more event risk than anything else. Some event could occur, and consumers could see it on TV and stop spending, and that could affect the economy. The event risk, something coming out of the blue, an unexpected negative event, is probably the biggest risk for the market level, because we're looking at an economy that has broadened out, and it would be some external shock that would cause that not to be the case. All things being equal, the earnings number and the target range could still be conservative for the year.
Disclosure: The author has no positions in any stocks mentioned, and no plans to initiate any positions within the next 72 hours. The author wrote this article themselves, and it expresses their own opinions. The author is not receiving compensation for it (other than from Seeking Alpha). The author has no business relationship with any company whose stock is mentioned in this article.