Mobileye N.V. (Pending:MBLY), designer and developer of technologies related to cameras for Advanced Driver Assistance Systems, plans to raise $499.5 million in its upcoming IPO.
The Jerusalem, Israel-based firm will offer 27.8 million shares, including approximately 70% insider shares, at an expected price range of $17-$19 per share. If the IPO can find the midpoint of that range at $18 per share, MBLY will command a market value of $4.2 billion.
Strong Underwriters
MBLY filed on June 19, 2014
Lead Underwriters: Goldman, Sachs & Co; Morgan Stanley & Co. LLC
Underwriters: Barclays Capital Inc; Citigroup Global Capital Markets Inc.; Deutsche Bank Securities Inc; Raymond James and Associates, Inc; Robert W. Baird & Co. Incorporated; Wells Fargo Securities, LLC; William Blair and Co., L.L.C
What does MBLY Do?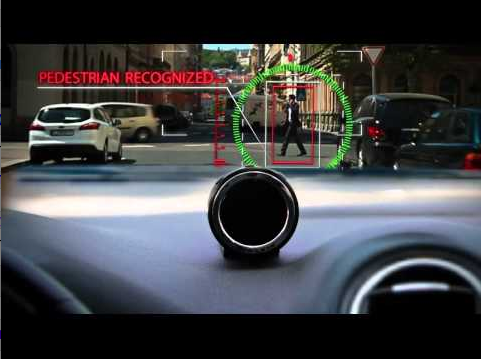 (Source)
MBLY designs and develops software and other technology for use in Advanced Driver Assistance Systems (ADAS) used in some motor vehicles. The firm's software and computer chips are designed to analyze and interpret visual data from cameras in order to detect roadway markings like signs, lights, and lane markers as well as other vehicles, pedestrians, cyclists and other roadway hazards in order to anticipate potential collisions.
As of March 31, 2014, MBLY estimates that its technology has been used in some 3.3 million vehicles; by the end of 2014, the firm's technology will be available in 160 models manufactured by 18 different original equipment manufacturers (OEMs), and the technology has been selected for implementation in the serial production of 237 models by 2016.
MBLY hopes to take advantage of increasing demand for and awareness of ADAS and other driver safety technologies on the part of consumers, as well as rising regulatory and consumer group encouragement for vehicle safety technologies like ADAS. The firm also hopes to profit from increasing interest in fully automated driving, and has accepted contracts from several OEMs to develop technology related to automated vehicles.
MBLY's products are used in current models or are scheduled for use in the future models of numerous prominent vehicle manufacturers, including Audi, BMW, Ford (NYSE:F), Chrysler, GM (NYSE:GM), Nissan, Honda, Tesla (NASDAQ:TSLA), and Renault, among many others.
Valuation
MBLY offers the following figures in its F-1 balance sheet for the three months ended March 31, 2014:
Revenue: $35,649,000.00
Net Loss: ($19,559,000.00)
Total Assets: $185,042,000.00
Total Liabilities: $28,950,000.00
Stockholders' Equity: $156,092,000.00
MBLY has enjoyed explosive growth in revenue over the past several years, with revenues more than doubling from 2011 to 2012 and again more than doubling from 2012 to 2013; the firm posted revenues of $19.2 million, $40.3 million, and $81.2 million for 2011, 2012, and 2013, respectively. The firm posted an operating profit of $15.2 million for 2013.
Possible Competition From Google
MBLY is hardly the only firm seeking to develop ADAS systems, though it is by far the most advanced and most popular among vehicle manufacturers. The firm could face significant competition from Google (NASDAQ:GOOG) (NASDAQ:GOOGL) in the future, especially given the massive media and public interest that has surrounded Google's development of autonomous cars.
Management Highlights
Co-founder Ziv Aviram serves as the president and CEO of MBLY, as well as a director. He is also the co-founder, president and CEO of OrCam, a firm seeking to develop artificial vision devices to assist the visually impaired. He was previously the CEO of retail chains Keter and Gali.
He holds a B.A. in Industrial Engineering and Management from Ben-Gurion University.
He is joined by co-founder Professor Amnon Shashua, who serves as MBLY's chief technology officer and chairman. Prof. Shashua holds the Sachs Chair in computer science at the Hebrew University of Jerusalem. He is also the co-founder, chief technology officer, and chairman of OrCam.
Conclusion: Quickly Expanding Deal - Investors Should Buy In
We are optimistic on this IPO and suggest growth investors buy in.
MBLY is rapidly approaching sustainable profitability and has posted extraordinary revenue growth over the past several years.
The firm is a genuine leader in its rapidly expanding field, and we believe that its technological advantage will also provide it with a significant business advantage in the form of opportunities to cement lasting relationships with the numerous OEMs that utilize or plan to utilize its technologies.
Though some investors may be hesitant to purchase shares in an Israeli firm given the current state of Israel's diplomatic relations, we do not believe the political risk will be severe-and believe that this IPO merits serious consideration.
We are hearing the deal range has been raised, due to strong demand.
We invite readers wishing to join the discussion on IPOs to click the +FOLLOW button above the title of this article -- and those looking for the latest developments to click +Get real-time alerts.
Note: As a large sample of information sources does not yet exist for MBLY, we have taken much of the information for this article directly from MBLY's S-1 filing.
Disclosure: The author has no positions in any stocks mentioned, but may initiate a long position in MBLY over the next 72 hours. The author wrote this article themselves, and it expresses their own opinions. The author is not receiving compensation for it (other than from Seeking Alpha). The author has no business relationship with any company whose stock is mentioned in this article.