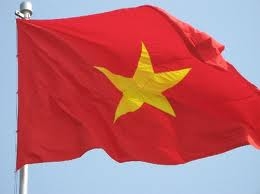 A friendlier Vietnamese government is enticing more multinational corporations to expand or relocate to this Southeast Asian country. Investors seeking to invest in the rapid growth found in Asia may consider an alternative to China in the Vietnam country-specific exchange traded fund.
Vietnam has a large young demographic, is rich in resources, rapidly industrializing and has a government that is promoting business and investments, writes Teoh Koh Lin for The Star. The country's economy has averaged a 7.3% GDP growth per year for the last 20 years. However, inflation is currently above 8%.
For the first nine months of the year, Vietnam has lured in $12 billion in foreign direct investment, with the government targeting $22 billion for the year's end.
Intel (NASDAQ: INTC) recently opened its largest plant in Vietnam, reports Simon Roughneen for The Post. Vietnam's deputy prime minister, Hoáng Trung Hai, remarked that the new facility "supports our goal of accelerating economic transformation led by technology-intensive industries."
Vietnamese Prime Minister Nguyen Tan Dung stated that the economy may expand by a better-than-expected 6.7% this year, according to iStockAnalyst. The agriculture sector is projected to grow 2.6%, industry and construction is estimated to surge 7.6% and the service sector may increase by 7.5%. Exports are expected to increase 19.1% year-over-year while imports may hit 16.5%.
Market Vectors Vietnam ETF (NYSEArca: VNM): up 3% in the last month; down 6% in the last six months (click to enlarge)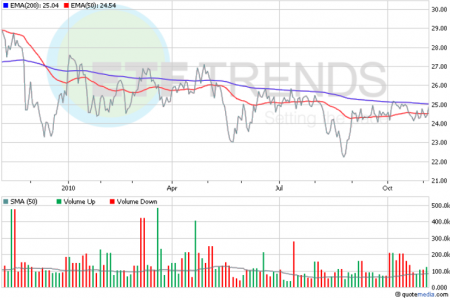 Max Chen contributed to this article.