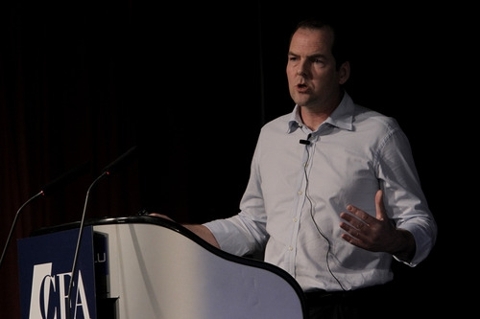 By Charles Ferro
Ulrik Dan Weuder, a portfolio manager in the BETA group at ATP, the Danish pension fund, considers the investment opportunities in infrastructure to be a simple question of supply and demand. Some governments will come under pressure to create, expand, or improve infrastructure, he said, while others will do so as a social duty. Either way, governments will increasingly be willing to allow "outsiders" to invest and earn a return, creating opportunities for those who understand how to evaluate the risks.
Where to look? Weuder highlighted utilities and transport — two of the most well-known in the sector — as well as social infrastructure services such as healthcare, schools, and "law and order" investments. Also in the mix were what he termed "exotics," such as lotteries, service stations, parking lots, and ferry lines.
Some infrastructure investments, such as airports, create a cash stream from the start and offer the potential for enhanced performance through innovation. Other opportunities — such as the restrooms that Weuder's employer, ATP, owns along German highways — reach their value once they are built and cannot really be optimized. Returns vary from 7-10% for hospitals, schools, government buildings, and transport to 12-18% for greenfield opportunities and general and non-regulated infrastructure, according to Weuder's presentation.
Pension funds like ATP, which delivered an average return of 6.9% a year from 2000 to 2009, are "natural infrastructure owners," he said. ATP's infrastructure investments make up roughly 25%-30% of the risk budget in the fund's inflation allocation and have a nominal approximate value of DKK 100 billion (commitments total DKK 12 billion).
Although there is a diversity of ways to invest, from direct investments to co-investing — and a variety of entry points, from greenfield to growth to mature opportunities — the speaker stressed that investors need to understand the structure, financing, and technology of the target opportunity.
Diversification is key. And since infrastructure investing can deliver almost any risk/return characteristic, said Weuder, "investment strategy is everything."