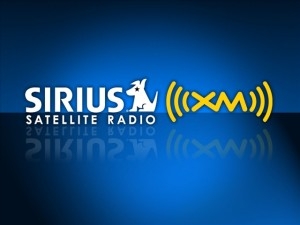 With all the excitement and contract announcement expectations leading into Sirius XM Radio's (NASDAQ:SIRI) third quarter conference call and earnings release, the numbers are in and the contract announcements were muted (see earnings report here and earnings call transcript here). Analysts are now weighing in on the company's valuation and future targets for the company's stock. Sirius XM posted solid numbers that beat analyst expectations with earnings of .01 per share on a fully diluted basis, with top-line revenue growth of over $722M.
The company clearly is back to its winning ways under the direction of CEO Mel Karmazin, as displayed by five consecutive quarters of net subscriber additions, resulting in record total subscribers of over 19.86M, as of September 30th, 2010. Subscriber and revenue growth has occurred during a time when its major partners, the auto manufacturing sector, has struggled to regain its footing in a choppy economy, led by a wary consumer.
Sirius XM's subscription model is second only to Comcast Corp (NYSE:CMCSA), which reported a decline in its video customers of 275k in its third quarter earnings report, and total subscribers of just under 22.9M. With Sirius XM being projected to end the year with over 20.1M subscribers, and the current direction of Comcast's subscriber growth, it won't be long before the Satellite Radio provider will be claiming the number one spot for subscriber based business models.
Depending on the type of valuation model used, and criteria for releasing opinions on companies that they follow, some analysts released their ratings before the conference call, or any time that specific criteria is met. BGB securities analyst Murray Arenson, who uses all information available, but specifically employs a weighted per subscriber value method, placed a Hold rating from a Buy on the company's shares. He maintained his target price on SIRI of $1.50. Arenson cited his valuation concerns, given the recent run-up in the stock's price. He reiterated his value of $489 per subscriber, and uses fully diluted shares of ~6.5B to reach his price target. With total subscriber numbers being released early, in mid October, he was able to adjust his rating accordingly the day after the release.
Wunderlich Securities' analyst Matthew Harrigan, released his upgraded price target of $1.75, and reiterated his Buy on shares of SIRI, just one day before company earnings were released, confusing many investors with his timing. Harrigan uses a blended methodology, but accentuated the October auto sales of ~12M, and a neutral effect from the Howard Stern contract outcome, combined with good company execution, for his price target upgrade. Harrigan's rating has more to do with auto run-rates and their relationship to Sirius XM's revenues and free cash flow, than to backward-looking numbers, which the third quarter results represent. He has Sirius XM trading at $2.20 per share, on a 2011 normalized auto sale run-rate of 13M vehicles.
Other analysts waited to release their opinions after confirmation of the earnings report and completion of the conference call, as was the case with Standard and Poor's analyst Tuna Amobi. He released a note to investors, reiterating his Buy rating on the company, and set a new twelve month target price of $2.00, up from his previous target of 1.50. Standard and Poor's is a results and event based ratings organization, that generally releases full reports annually, with notes to the report that updates analyst assumptions and resulting changes to valuation, throughout the year. In May, when Sirius XM did not provide updated guidance for 2010, S&P maintained its Hold opinion. It wasn't until August, when the second quarter results, a surprise in net subscriber additions of 583K, combined with the company's own end of the year upward guidance was reported, did the S&P upgrade their opinion of the company's shares to a Buy rating.
In the week following the Sirius XM earnings report, in which forward looking guidance was restricted to end of year 2010 results, analysts have been mixed in their willingness to provide much in the way of forward looking guidance. Analysts have generally continued to maintain positive opinions on the company's execution, but appear to be waiting for company guidance to move their projections higher. Given the stock's significant move higher, a 60% appreciation in two months leading up to the earnings release, caution is understandable at this juncture.
In the case of Maxim's John Tinker, who initiated coverage with a Buy rating and an extensive analysis of company metrics earlier this year, he continues to see the company's stock as a Buy, and raised his price target on shares to $1.80. Mr. Tinker's valuation is based on 18 times 2011 Enterprise Value (EV) / EBITDA. Tinker sees Sirius XM's long term EBITDA growth rate as being 24%, which gives the company the premium multiple that he applied. Mr. Tinker previously placed a multiple of 14.5 on the company and had a price target of $1.40 per share.
On Tuesday, November 9th, Gabelli and Company's Brett Harris, moved the shares of SIRI to a Hold from its previous Buy rating. The analyst stated valuation as his primary concern, and that he still "likes Sirius' fundamental business and believes net subscriber additions will continue as the US auto market recovers." He also sees continued subscriber growth coming from re-activations, and net losses from retail aftermarket subscribers decreasing. His concerns are that the equity is currently trading at 20 times this year's EBITDA, and at about 15 times 2011. This is the type of rating downgrade that comes from Sirius XM's lack of guidance for 2011 in my opinion.
We have Miller Tabak's David Joyce, who downgraded the company's shares at the end of September, from Buy to Neutral, because SIRI was trading close to his short term price target of $1.25, while he maintained his long term target of $1.45. The day after the conference call, Mr. Joyce maintained his Neutral rating and upgraded his long term target to $1.65. For many analysts, the company providing guidance for 2011 is essential to their moving their recommendations to higher levels at this point.
To further this thought, we have a price target update released today by Janco Partners, who is using 2011 EBITDA projection of $702M to derive a price per share of $1.54, using a 2011 multiple of 14 times. Now we know the company is growing EBITDA at a rate of 30% for 2010 year over year, and even being cautious with auto sales at 12M SAAR for 2011, we can apply a 24% EBITDA growth rate, and derive a 2011 number of $744M. That number is based on the company's own end of the year projections for EBITDA of $600M. On this evaluation, Janco's analyst changes his rating, downgrading SIRI shares to Accumulate from Buy. Again, these are the types of recommendations that truly confuse the retail investor in my opinion.
Lastly, we have RBC Capital Markets' David Bank, a well recognized analyst who continues to maintain the company at a Sector Perform, with an upgraded target price of $1.25 per share. Mr. Banks is evidently concerned about competitive technological risk from on-line radio, and smart phone devices over the next decade. This is an example in my opinion, of an analyst who simply does not believe in the company's ability to generate continued EBITDA growth as it relates to generating free cash going forward. His notes indicate that in 2011 the Music Royalty Fee (other revenue), and merger synergies, will be fully "baked-in", creating deceleration in EBITDA growth. The fact of the matter is, that as long as subscriber growth continues, so will the fees related to the Music Royalty charge now being assessed to every new and renewing subscriber. Further, with interest rates declining on debt and Capital Expense diminishing by mid 2011, free cash flow will continue to improve over the next several years.
As we move towards mid fourth quarter, there are still some analysts who have not changed their price targets or client recommendations on the shares. One can only assume that they continue to wait for more clarity from the company for 2011 financial and operating guidance. Many have speculated that until current premium content negotiations are completed, and the details impacting the company's financial results are known, that the stock's price may just be moving sideways awaiting direction from the next catalyst.
Disclosure: Long Siri, No Position CMCSA