By Demian Russian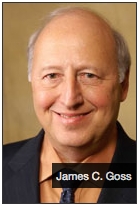 In a research note issued yesterday, Barrington Research Associates senior investment analyst covering the media and entertainment industry, James C. Goss, again reiterated his OUTPERFORM rating on Sirius XM Radio (NASDAQ:SIRI) and "nudged" his price target up from $1.50 to $1.65. Goss had just recently raised his 2010-based price target of $1.25 to a 2011-based price target of $1.50 on September 24th. "After reviewing our estimates and other factors, we have decided to increase our target price by a modest amount to $1.65. On this basis, we feel a positive bias continues to exist, but the near-term upside in the stock is more measured than has been the case over the past year," Goss said.
Sirius XM Radio is continuing the positive momentum it has been establishing over the past eighteen months.

– James C. Goss, Barrington Research Associates, Inc.
Goss is now estimating Sirius XM's year-end subscriber count to reach ~20.25 million, which just tops management's guidance for ~20.1 million. He is estimating full-year adjusted EBITDA to come in at $614 million. Looking out further, he is estimating full-year EBITDA of $739 million in 2011, $1,087 million in 2012, and $1,268 million in 2013. His EPS estimates are $0.02 in 2010, $0.05 in 2011, $0.09 in 2012 and $0.12 in 2013.

Commenting on the ongoing Howard Stern contract negotiations, Goss noted that the most visible of Sirius XM's premium content offerings were arguably the two Stern channels. "A decision on this score must happen soon since the contract expires before year-end," he said. Goss sees Sirius XM and Howard Stern's relationship likely continuing, due to "strong reasons beyond the financial elements." Goss noted that Stern currently enjoys a "prominent platform for both himself as well as his protégés" and that Sirius XM currently benefits from Stern's "well-known franchise name that creates a part of its identity and is likely influential in securing and/or retaining certain subscribers."
Disclosure: Long SIRI