Mobileye N.V. (Pending:MBLY), a developer of technologies, related to cameras for Advanced Driver Assistance Systems, based in Israel, plans to raise $499.5 million in its IPO today.
MBLY began trading on the NYSE at 10:32 am.
MBLY is a global leader in a rapidly expanding field. MBLY reported very strong growth in Q1-both in revenues and gross profits.
Mobileye's technologies, Advanced Driver Assistance Systems, help automate and improve vehicle systems for safety and better driving, including features to collisions and other accidents by alerting the driver and taking over control of the vehicle; additional features include automate lighting, cruise control, braking, and smartphone connections. Technology is currently already used in more than 3 million BMW, General Motors Co., and Tesla vehicles.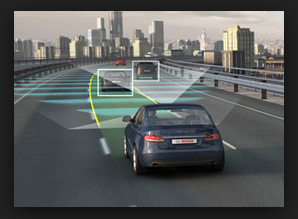 (Source)
We are very excited about Mobileye's prospects today and going forward. The deal is priced well above the revised $21.00-$23.00 range and has increased to 35.6M shares from 27.75M shares.
Mobileye is backed by a very strong team of underwriters, including Goldman, Sachs & Co., Morgan Stanley & Co. LLC, along with Citigroup Global Capital Markets Inc., Deutsche Bank Securities Inc., Raymond James and Associates, Inc., Robert W. Baird & Co. Incorporated, Wells Fargo Securities, LLC, William Blair and Co., L.L.C--which will likely continue to support MBLY in its early trading.
While MBLY's base in the Middle-East could pose certain risks, this has certainly not had a negative impact on the IPO thus far.
MBLY is already up over 50% in its first hour of trading, signaling tremendous investor excitement.
We suggest investors strongly consider participating.
We invite readers wishing to join the discussion on IPOs to click the +FOLLOW button above the title of this article -- and those looking for the latest developments to click +Get real-time alerts.
Note: As a large sample of information sources does not yet exist for MBLY, we have taken much of the information for this article directly from MBLY's S-1 filing.
Disclosure: The author is long MBLY. The author wrote this article themselves, and it expresses their own opinions. The author is not receiving compensation for it (other than from Seeking Alpha). The author has no business relationship with any company whose stock is mentioned in this article.