In the Q2 2014 results (brief, transcript), Skullcandy (NASDAQ:SKUL) referenced their attention to the "Muse consumer" multiple times. What is a Muse consumer? A quick process of elimination from Muse the band, Zeus' daughters, and figure models leaves us with a coin phrase for a: "niche-oriented", artistic, movement-authoring, consumer.
Muses and Sub-Cultures
There is a sub-culture that escapes our full understanding, true to its definition, and leaves us behind in stagnate customs. Before GoPro (NASDAQ:GPRO) went public, the consumers in the X-Game sports, drone hobbyists, video bloggers, YouTube celebs, marathon gamers, etc., were well aware of its brand superiority. Although hindsight is 20/20, I don't think any of them are surprised that the IPO created a hype-bomb still sending out wakes of radiant, overvaluation.
Similar to the GoPro, Skullcandy has a strong niche-oriented consumer base. They share many of the same Muse consumers. However, they have extended their product line to reach out to impulse and casual buyers. With their line of earbuds and entry level price range near $10, a new Skullcandy fan can start out small and progress to the other products. To name a few: Titan, Ink'd, PLYR, SLYR, Air Raid and the Crusher.
In contrast to Apple's (NASDAQ:AAPL) Beats, Skullcandy's star power in celebrity endorsements are unmatched. Dr. Dre is a big name artist for Beats, but not a current name compared to the NBA's 2014 MVP, Kevin Durant, or the top football (soccer) clubs of the world. Additionally, Skullcandy's recent partner with Crossfit is a movement yet to be fully capitalized upon.
Over Priced Valuations and The EPS Smoke Screen
At issue for both companies is the high valuation. On July 31, 2014, GoPro's P/E ratio was at 141.60. In a two day trade after IPO, which I conservatively got out too early, the range went from $28.65/share to $49.90/share. The following GoPro P/E Ratio chart is from Zach's data via NASDAQ.com: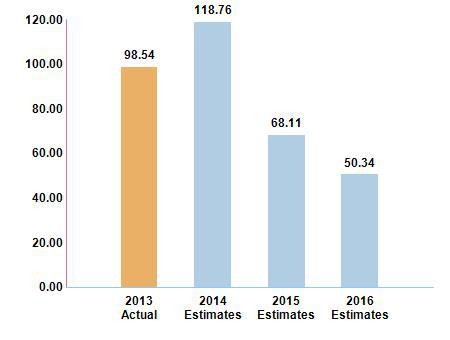 On August 1, 2014, Skullcandy's P/E Ratio was at 349.59. The following Skullcandy P/E chart is from Zach's data via NASDAQ.com: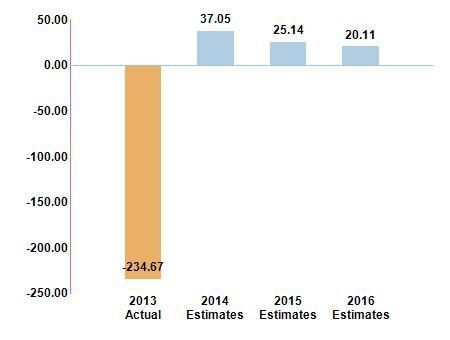 These types of valuations would be fitting for more iconic companies such as Netflix (NASDAQ:NFLX), which has a P/E Ratio of 127.07. The overvaluation spurs Skullcandy to validate speculation, often done with reminders of the brand and marketing, but this time it also included a shaky EPS report. The headlines are touting a $0.06 EPS, when the breakdown actually shows that $0.02 EPS was driven by a onetime tax benefit and $0.03 EPS came from skimping and saving (less vacation-destination guerrilla marketing?). The upside is that more revenue is being put towards paying off debt, product development and marketing initiatives that will bring greater earnings and valuation for 2015 and 2016.
Conclusion
Several new changes are projected to start panning out in Q3. These were identified in the earnings call, rather than keeping them discreet as did Coupons.com (NASDAQ:COUP) in a Q1 report. This will be good timing for the holidays, which is when audio equipment sales will see an annual high. A short-term investment, buying in towards the end of Q3 before the spike, could bring a profit if sold after Q4. A hold for now due to a manipulated EPS breakdown and the overvaluation being in favor of shorting.
It is speculated that the Wal-Mart connection and other retail options: Skullcandy outlet, shop-in-shop, and international growth, will come to fruition at a more distant target of Q4 2015. This is what I call the Skullcandy Disruptor. Those who sold during any 2014 recoveries will regret getting out too early.
Disclosure: The author is long SKUL, COUP. The author wrote this article themselves, and it expresses their own opinions. The author is not receiving compensation for it (other than from Seeking Alpha). The author has no business relationship with any company whose stock is mentioned in this article.