The American Securities And Exchange Commission emerged from the ashes of Great Depression that followed the crash of 1929. The main reason for the creation of the SEC was to regulate the stock market and it has a three-part mission: protect investors; maintain fair, orderly and efficient markets; facilitate capital formation. The once mighty agency has turned in to a cowardly dog that is too afraid to bark; often overpowered by corporations, lobbyists and high profile law firms and hedge funds. The regulatory failure can be attributed to lack of funding and the growing complexity of the financial industry. The SEC clearly needs more resources to regulate and maintain oversight over new mechanisms of finance like High Frequency Trading (HFT) and the ever growing complexity of synthetic derivatives like Credit Default Swaps, CDO (Collateralized Debt Obligation) and bringing enforcement action against pyramid and Ponzi schemes. SEC's reputation has been tarnished by their long history of regulatory failures.
Enron:
Enron was a massive accounting fraud that resulted in $65 billion in equity wipeout. Enron can be categorized as a Hedge fund sitting on a pipeline. The regulators, mainly the SEC, started probing Enron in October of 2001 (Three months away from bankruptcy). The auditing firm Arthur Anderson which was deemed as one of the big four auditing firms, failed to identify the biggest accounting fraud in history. Regulators were too late in bringing necessary action in time and as a result, it led to unemployment, destruction of wealth and more importantly, they lost the trust of American people. It is interesting to note that the auditing firm Arthur Anderson went bankrupt shortly, facing litigation by angry shareholders.
MBIA:
In early 2003, activist money manager Bill Ackman criticized MBIA's triple A credit rating and argued that a 150:1 levered institution doesn't deserve a AAA credit rating and will eventually face insolvency issues. At the time MBIA was involved in insuring of synthetic securities, majority of which were CDO, CDO squared and CDO cubed. This was generating a lot of risk in the market. The market and the regulators chose to disregard the fundamentals and eventually resulted in a catastrophe costing billions in equity wipeout. Once again the regulators missed red flags.
Fannie Mae and Freddie Mac:
The two GSEs [Fannie and Freddie] operated in the secondary mortgage markets. Starting in the late 90's these agencies functioned like hedge funds; accumulating enormous debt and buying risky securities and cashing in on the difference between interest rates [interest rate arbitrage]. The original business of Fannie and Freddie was to guarantee payments on Mortgage Backed Securities (MBS) but they started buying sub-prime securities. Fannie and Freddie were regulated by an army of regulators accounting to almost 300 regulatory personnel each. The regulators couldn't prevent GSEs from operating in risky businesses and were eventually bailed out costing tax payers $180 Billion. The transaction was named "Federal Takeover of Fannie and Freddie."
Despite numerous warnings by the International Monetary Fund about the state of the US economy in the early part of 2006, the government chose to remain silent. The most crucial warnings came from a senior economist at the IMF named Raghuram Rajan (Now the head of Central Bank of India) whose paper titled "Has Financial Innovation Made The World Riskier" really hit the nail on the state of the US economy. In the face of dire warnings, CFTC (Commodities Futures and Trading Commission), SEC and Federal Housing Department remained silent, triggering massive crises, ultimately costing tax payers $800 Billion in TARP (Troubled Asset Relief Program) money.
Bernie Madoff
Other major regulatory failures by SEC include AIG, Lehman Brothers and Bear Sterns but the most embarrassing failures of all times was the Bernie Madoff Scandal. The Madoff Ponzi scheme imploded during the financial crises of 2008, costing investors $50 Billion in losses. The reason this case was most embarrassing for regulators is due to the fact that all the necessary evidence was handed over to SEC on a silver platter by a guy named Harry Markopolos.
Does this ring a bell?
This story mirrors the contemporary story of Herbalife (NYSE:HLF); overwhelming evidence is handed over to the regulators that could see this company disappear overnight, but as usual the regulators are taking time in enforcing the law.
Harry Markopolos discovered evidence over nine years suggesting that Bernard Madoff's wealth management business, Bernard L. Madoff Investment Securities LLC, was actually a massive Ponzi scheme. In 2000, 2001 and 2005, Markopolos alerted the U.S. Securities and Exchange Commission (SEC) of the fraud, supplying supporting documents, but each time, the SEC ignored him or only gave his evidence a cursory investigation. Madoff was finally uncovered as a fraud in December 2008, when his sons contacted the Federal Bureau of Investigation after admitting to operating the largest Ponzi scheme in history. The sheer size of the wealth management arm of Bernard Madoff caused $50 Billion of wealth destruction. Among the wounded were several charities and moms and dads across the country. Following this story, the SEC launched enforcement action after the guy confessed. The regulators were very late and they could have stopped the engine in its tracks much earlier. This brought nationwide humiliation for the country's top watch dog on fraud.
I posted some congressional hearing videos below that make a very strong point.
Rep. Ackerman Grilling SEC over Madoff (here)
SEC Congressional Testimony (here)
Rep. Ackerman on Madoff Fraud (here)
In Markopolos's own words, "What I found out about dealing with the SEC over eight and half years is that their people are totally untrained in finance, they are unschooled. Most of them are merely lawyers without any financial industry experience."
Markopolos goes even further to state that, "SEC staff is trained in how to look at pieces of paper that securities law requires and they will miss all the financial felonies that are occurring even when they look there. They are incapable of finding fraud even when they are guided there. Typically, SEC comes in after the crime, they tag the victims and count the bodies and try to figure out who the crooks were after the fact."
The link to the video can be found here.
The regulators have to ask themselves one question; are they willing to risk their reputation again?
The Bernard Madoff story mirrors that of Herbalife; Herbalife is accused of being a pyramid scheme and overwhelming evidence exists that Herbalife is a pyramid scheme. Replacing Markopolos is the hedge fund Pershing Square Capital which spent nearly $50 million uncovering a 6 Billion dollar criminal enterprise. Conservative estimates suggest that the scheme has sucked $24 Billion from the world and this company needs to be shut down by regulators.
A lot of red flags are rising day by day and fair warning is given to the regulators; "stop this company from ripping off people." The recent convertible bond offering diminishes any recovery effort for the victims of this scam and it further amazes me that Attorney General Kamala Harris remains clueless on enforcing a 1988 injunction against Herbalife. Herbalife is openly violating the law in the state of California and yet the regulators choose to remain silent. Imagine if Herbalife was to implode tomorrow, just consider what the regulators are going to face; all the groups that are raising questions and publicly criticizing Herbalife are going to criticize regulators. This includes League of United Latin American Citizens (LULAC), various consumer protection agencies, Pershing Square Capital and Bill Ackman and most importantly Senator Ed Markey. Recall that Senator Ed Markey sent letters to heads of the SEC and the FTC, Mary Jo White and Edith Ramirez respectively, demanding an investigation of Herbalife. The SEC and the FTC can't hide behind the veil and pretend to not have known about this scam earlier and will surely face extreme criticism.
Wall Street discredits any regulatory intervention in Herbalife. It is evident by the fact that the stock rallied 25% (The biggest one day rally in its history) in face of regulatory fears. The stock works great for short term gains but will eventually fail when the regulators step in. It is a fool's errand to state that Herbalife is in accordance with the law; we are clearly seeing evidence of franchise fraud and hence some level of regulatory scrutiny is due. It may not be sufficient to shut the company entirely but investors must ask themselves one question; if Herbalife is to end up with a slap on the wrist then why are the regulators taking so long, does it mean that they are on to something big? It seems that the number of agencies cracking down on Herbalife are growing each quarter and their growing silence and back stage acts are scary. It is evident that regulators are on to something big; just take a look at all the agencies cracking down on Herbalife; the list includes the FBI, Department of Justice, SEC, FTC and two State Attorney Generals (Illinois and New York).
An Inconvenient Truth:
The compelling evidence that Herbalife is a pyramid scheme comes from a series of presentations from Pershing Square Capital and other short sellers like QTR, Whitney Tilson, Matt Stewart and other contributors like K. Herbert and Rogier van Vlissingen. Herbalife is an ingenious fraud that is designed to fool regulators with its fictitious inventory, phantom retail establishments and fake customers. The information presented by the shorts is damning when properly understood and this time investigations are going. The new picture, on top of what we already knew about the doubtful legality of the Herbalife business model, is that of another pyramid scheme nested within Herbalife, in the form of the nutrition clubs, and it accounts for an estimated 50% of revenue.
If the regulators miss Herbalife, then the wide spread humiliation and criticism will be faced by all the agencies that are looking in to Herbalife; FBI, Department of Justice, SEC, FTC and Attorney Generals. The list includes Canadian Regulators which are probing the company for pyramid charges.
SEC's new and improved Image: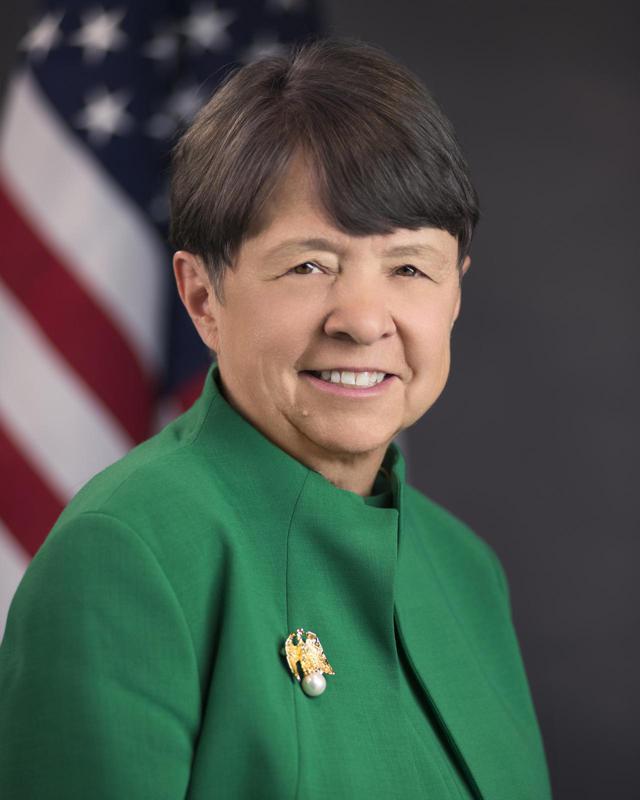 Since Mary Jo White was appointed to head the Securities and Exchange Commission as its chairman by the Obama Administration, the SEC has improved its enforcement Arm. For the past 10 years, she has been chair of the litigation department at Debevoise & Plimpton (Prominent International Law firm). In becoming the 31st Chairman of the SEC, she has promised to strengthen the enforcement function of the SEC. During congressional testimony on April 29th. 2014, White noted that, in fiscal year 2013, the SEC brought 686 enforcement actions and obtained US $3.4 Billion in disgorgement and penalties- the largest amount ever. White reflected on the work done by the SEC in her first year as a Chair and emphasized that the SEC will continue to take steps to strengthen its enforcement activities. One of her immediate priorities was to look for ways to make enforcement program even more robust- and she underscored three areas in this regard: greater coordination and collaboration with criminal authorities, obtaining the authority to recover larger civil penalties, and a "broken windows" approach to prosecuting all violations of the securities laws.
White and Andrew Ceresney (Director of the Enforcement Division) have stressed certain additional enforcement priorities and made a number of organizational changes- most notably setting up several task forces to identify and prosecute fraud.
Chairman White sends a strong message to Wall Street; "There's a new Sheriff in town."
Going Forward
The Herbalife story has provided regulators with an opportunity to redeem their strong stance. On the other hand if regulators miss Herbalife, then this would tarnish their reputation even further as not only did they fail to save investors from fraud but also failed to protect millions of poor people that are being scammed by Herbalife. Time is running out and regulators must take action as soon as possible.
Conventional methods of investigation have been rendered useless. Going forward we need to see regulatory agencies join forces; in the case of Herbalife, it remains unclear if the federal agencies are launching a consolidated effort. We need to see growing communication among agencies and most importantly short sellers, especially if they are tackling similar issues that face markets. Short sellers are the early signs that cracks appearing in the structure are a direct result of a bigger problem and their arguments are to be taken very seriously. Just think of all the frauds that could have been prevented this way and the billions saved as a direct result. This will turn out to be the most effective form of investigation and efficient use of tax payer's dollars.
Disclosure: The author is short HLF. The author wrote this article themselves, and it expresses their own opinions. The author is not receiving compensation for it (other than from Seeking Alpha). The author has no business relationship with any company whose stock is mentioned in this article.