SodaStream International Ltd. (NASDAQ:SODA) reported better-than-expected results once again on July 30th, when the company disclosed its 2nd-quarter performance metrics with analysts and investors alike. For the 2nd quarter of 2014, SodaStream's performance metrics were as follows:
Earnings Per Share: $.43, beat by $.12
Revenues : $141.2mm, beat by roughly $1mm
Gross Margins: 50.5%
Soda Maker unit sales: 785,000, (16%) YOY
CO2 refills: 6.5mm, up 17% YOY
Flavors: 9.3mm, up 9% YOY
Given the strength of SodaStream's business outside of the United States, CEO Daniel Birnbaum highlighted this strength by offering the following during the conference call:
"Excluding the U.S., which is currently going through a turnaround, revenue increased 20% with gas refills up 20%, flavor units up 21%, and soda maker units up 4%. These figures are a good indication of the strength of our business outside of the U.S. and of the potential of home carbonation system worldwide."
Investors are probably wondering, even when excluding the U.S. sales, why did soda maker units only grow 4% YOY around the globe. If investors remember, within the Capital Ladder Advisory Group (CLAG) Quarterly Preview, we noted issues regarding the French distributor's business in the region. What we did not disclose in our free publication was that OPMax, SodaStream's France distributor, did not order machine units during the 2nd quarter. This greatly impacted soda maker unit sales outside of the United States. As an update to investors, we understand the distributor has resumed orders of machine units from SodaStream to service the region. Much like the U.S. market, the French market for SodaStream machine units was over-inventoried for the last 2 quarters, and inventories are now in a position where ordering is necessary to replenish retailers and build for the 4th quarter. On another note, regarding the French market and SodaStream, I will explain the following picture in another publication titled "SodaStream and Competition":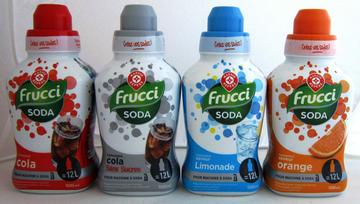 Focusing in on the U.S. business, gas refills increased 7% to 1.3 million, flavor units decreased 11% to 2.7 million and soda makers were down 55% to 139,000. While flavor syrups and machine unit sales did decrease YOY, both improved sequentially as CLAG expected and outlined in our Quarterly Preview.
Sell-through tells the true demand picture for SodaStream products. For those not experienced with this terminology, sell-through is the act of a retailer selling a product to a consumer. Sell-in (reported by SodaStream in quarterly results) is SodaStream selling a product to a retailer, distributor, or direct through e-commerce. According to NPD results, soda maker sell-through results were down 16% during the quarter when excluding HSN sales, which SodaStream decided it would not repeat during the quarter. Most HSN specials result in limited profit for SodaStream, and in the current environment, SodaStream decided efforts related to profits would be better produced elsewhere. From Q1 to Q2, SodaStream's efforts improved sell-through of machine units by 3% sequentially.
Moreover, soda maker sell-in for the U.S. market was only down 15% in the quarter when excluding the 25,000 units sold to HSN in Q2 2013 and with almost no orders coming from Bed Bath & Beyond (NASDAQ:BBBY) during the quarter this year. By recognizing these two variables this year, we come to realize that most retailers have managed to effectively lower their inventory over the first 6 months of 2014. Remember, SodaStream only sold 88,000 soda maker kits in Q1 2014, when most retailers still had excess inventory. In Q2, the company increased its soda maker sell-in for the U.S. to 139,000 units, a sequential increase of roughly 63 percent. If Bed Bath & Beyond sells roughly 26,000 soda maker kits each quarter (excluding the 4th quarter) and HSN sold roughly 25,000 units in the 2nd quarter last year, this leaves the majority of retailers with very reasonable inventories presently. I will outline the math as follows for ease of modeling:
SodaStream sold 215,450 soda makers in Q2 2013. How do we know this? Because machine sales were down 55% to 139,000 in Q2 2014.
Subtract 50,000 units from 215,450 units to accommodate for lack of orders to supply annual comps at HSN and BBBY, and that leaves you with 165,450 units.
The difference from 165,450 to 139,000 sold in Q2 2014 leaves retailers with net overstock of 26,450 units to divide amongst themselves.
SodaStream has about 15,000 retailers selling soda makers in the U.S. (some retail locations only sell CO2). Conclusion: each store is only overstocked by roughly 1.7 machine units presently. Moreover, the fact is that Bed Bath & Beyond and its 1,000+ stores account for 80% of this additional inventory.
Demand creation is always the hardest task a corporation embarks upon. A viable blueprint for growing sales in the U.S. is proving difficult for SodaStream presently, but it comes at a time when SodaStream is continuing to advance its product line and distribution reach in the region. With four years of low-hanging fruit already picked in the U.S. market via mass-market distribution gains, the company takes aim at creating greater demand through the convergence of two courses of action, which are convenience and health & wellness.
SodaStream aims to add greater access to its product line in the United States by growing into the grocery channel in a bigger way. The grocery channel adds greater product turns/run rate for shelved products, usually through one-stop shopping advantages. In most regions, SodaStream is located in hypermarkets, hardware stores or department stores, thus forcing a shopper to not only make a trip to the grocery store, but also to one of these other retailers to purchase SodaStream goods. With that said, we only view this greater distribution reach into the grocery channel as moderately incremental presently. SodaStream is not going to add a great amount of grocery stores this year. More than likely, it will add small regional chains like Food City, ShopRite, possibly an organic grocery chain retailer, additional Giant Food stores and/or other small chains with applicable store formats that combine grocery and home goods. As stated in previous reporting, CLAG does not see the current product line penetrating larger-scale grocery chains until 2016. We will likely see a new product line launch next year, which will aid in more deeply penetrating the grocery and convenience channel.
SodaStream's next actionable objective, outlined on the conference call, is to more broadly utilize its health & wellness message to grow sales in the United States. While this message will be highlighted going forward and hopefully resonate with the consumer, the fact is that health & wellness has always been the message the company has implemented in the United States. The only media that has not highlighted the SodaStream health & wellness message is television commercial advertisements. If we appreciate this understanding, one would likely not look for anything more than incremental improvement from this undertaking and greater utilization of the health & wellness message. Results may not change all that much if we accept the following:
SodaStream has always promoted health & wellness. This aspect of the product line's benefits is all over its website, Facebook (NASDAQ:FB) and Twitter (NYSE:TWTR) pages.
Always a key focus in its presentations around the world, taking place on a quarterly basis.
Always the focus with in-store demonstrations.
Always the focus on HSN and QVC.
It is the heart of the product line across the totality of the product line.
All spokespersons and supporters ever involved with the product line are in the health & wellness industry. i.e. Dr. Oz and Jillian Michaels.
Just because it has not committed this methodology to a TV commercial format doesn't mean it hasn't been driving the health & wellness message. It just believes it can further drive this message that has already proven difficult to produce results in the United States.
SodaStream is an international company, so let's move on to the international front where SodaStream managed to effectively grow revenues in Western Europe by 14% YOY, led by its largest market in the region, Germany. Capital Ladder Advisory Group had a strong indication that Germany and Western Europe would perform well during the quarter, after a recent publication we discovered. In the article we posted for visitors to capitalladders.com, it stated the following:
"Success has its rewards. Henner Rinsche, previously Managing Director and Regional General Manager for Germany, Austria and Switzerland, will soon be responsible for Italy as well. In the first half of 2014, sales of home soda makers again climbed in the DACH region (German-speaking European countries) by 78 percent. This growth has brought SodaStream market share gains in the DACH region. Since taking office Rinsche has managed to more than triple the sales of home soda makers. Rinsche is expected to achieve similar growth in Italy, a market that is no less competitive. The basis for Sodastream's success lies with an aggressive advertising strategy. The foundation of this strategy is their slogan, "Easy to spritz, rather than hard to lug." The company uses this message on TV, in print, and at Points of Sale. Overall, the gross expenditure of the Israeli company in this country has risen from 0 to 8.7 million euros since 2011. And in the coming year Sodastream intends to further increase its annual investment to 13 million euros. This increase in investment is flanked by product innovations. As of September, four new varieties organic flavoring will come to market." (Translated by Google)
In addition to the aforementioned article we discovered, we understand that Austria also added distribution gains during the quarter, aiding in revenue growth for the region. SodaStream had expected the bulk of its revenue increase to come from Western Europe, but the recent change in trend for the CEMEA (Central Europe, Middle East, Africa) region has proven to give the company an even greater boost this year.
During the 1st quarter of 2014, the CEMEA region grew revenues by over 30% and was led by Israel. The 2nd quarter proved that the recorded growth in Q1 was not short lived, as the company grew revenues in the CEMEA region by 71% during the quarter. The CEMEA region was benefited by incremental distribution gains and consumer spending trends improving in the larger Czech Republic region.
In the Asia-Pacific region, SodaStream grew revenues by 13% year-over-year. The region was led by Australia once again. SodaStream's in-store presence with accounts in Australia is as strong as any market in the world, so it says. What proved to be an effective strategy in the region has been the recent addition of CO2 SKUs and flavor syrup SKUs. Australian SodaStream users have longed for some of the flavors that sell in the United States. During the quarter, the new SodaStream management acted upon consumer demand and decided to offer flavors like Dr. Pete, Grape, Fountain Mist and more at Target Australia stores. The added SKUs fared well in the marketplace, as they were highlighted in retail points of sale. Target Australia is also featuring SodaStream in its new Fall catalogue. The Australia market also added SodaCaps at a handful of participating retailers like Target, Meyers and Woolworths.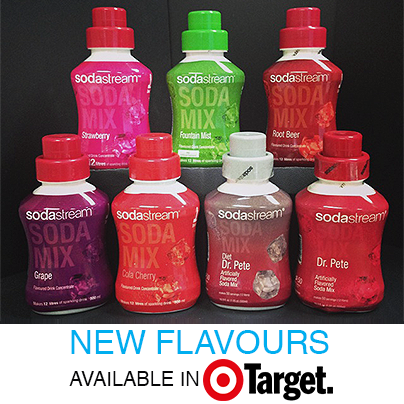 As one can clearly see, the global SodaStream business continues to expand and grow, despite "seemingly" poor U.S. performance.
At Capital Ladder Advisory Group, we certainly did expect SodaStream to announce a new partnership, and as expected, it certainly did announce a new partnership. We long since have alluded to this in various media outlets, including Twitter, Stock Twits and privately. The newly formed partnership with Groupe Seb, the leading worldwide manufacturer of small domestic appliances and cookware under several innovative brands such as All-Clad, Krups and Tefal, will provide consumers and be powered by SodaStream's gas products. Last year, CLAG forecasted this newly formed partnership in our Q1 2013 SodaStream Quarterly Preview by stating the following:
Naturally when dealing with an international company we have to consider international partnerships as well like Phillips, Krups and a plethora of international partners.
But this is not the only partnership Capital Ladder expected to see out of the conference call. We also expected to hear about SodaStream's newly formed partnership aimed at expanding into the Mexico marketplace. Not to worry, we are sure it will come in the not-too-distant future. (I can faintly hear Mr. Birnbaum telling me to pipe down). Partnerships are one of the cornerstones to SodaStream's growth story, and while analysts may not share the same amount of enthusiasm surrounding its current listed partnerships, SodaStream has ample experience in the category to identify beneficial partners. Groupe Seb marks the 3rd hardware provider to partner with SodaStream, which solidifies its place in the market around the globe and as the company begins to see its hardware partnerships expand. In the 2nd half of the year, SodaStream will see the KitchenAid (NYSE:WHR) soda maker gain distribution in Europe and Australia. Samsung will expand distribution of its refrigerator system, powered by SodaStream, to Russia and Slovakia later this year.
While SodaStream managed to beat estimates in the 2nd quarter handily, the company did reduce full-year guidance to reflect analysts' desire to see management do so. Quite literally, analysts have been beating a drum for the company to reduce revenue estimates as they outlined to clients in full-scale reporting. While CLAG certainly agreed with analysts that previous revenue guidance was unachievable, we certainly don't believe the newly installed FY guidance is appropriate either. To color our perspective of the newly installed FY guidance, we would suggest SodaStream is simply acquiescing to analysts' demands. It's very rare to actual here the word conservative in stated guidance, but nonetheless, Mr. Birnbaum did do so. Daniel Birnbaum offered the following:
Based on current visibility, we have decided to adopt a more conservative outlook for the year and now expect revenue to increase approximately 5% over our 2013 revenue of $563 million compared to our previous expectations of approximately 15%. Based on lower revenue projections, partially helped by a $13 million reduction in A&P expense compared to our previous outlook, full-year EBITDA is now expected to increase approximately 5% over 2013 levels, down from 11% previously. Net income is projected to decrease approximately 5% over 2013 levels compared to our previous outlook for growth of approximately 3%.
In closing out this quarterly recap, there are a few things we know today that we did not fully know before SodaStream's Q2 2014 results. First and foremost, we know the inventory position in the U.S. market for soda makers. Secondly, we know global sales remain strong and profitable, as SodaStream continues to develop newer markets like that of the U.S., France, Poland, Japan, Brazil, Chile and Mexico. Additionally, we congratulate the company's appointment of Henner Rinsche in adding Italy to the list of markets he now manages. Henner was a former Pepsico (NYSE:PEP) and Danone employee, but since coming to SodaStream, he has managed to increase sales in each of the respective markets he manages year after year. Partnerships are formulated, more often than not, from familiarity.
With guidance for FY14 dramatically reduced, A&P budget being managed to more broadly reflect regional market needs and trends, greater ability to self-produce goods and a growing user base around the globe, SodaStream is better positioned to manage growth in the back half of 2014 and as the company enters 2015.
SodaStream talked about streamlining its SKUs, especially those for the soda maker line. Going forward, it wants the greater majority of the product line to reflect the Source design, which is why the new Play machine models after the Source. The Jet model is the number one selling soda maker kit, but it utilizes older technology. At some point, SodaStream may decide to eliminate the Jet, as the Play is similar in price point, but with a number of advanced technological features in comparison. We forecast the company will eliminate the Jet in the U.S. in the coming quarters. In order to do this effectively, it will need to partner with retailers the way Keurig Green Mountain (NASDAQ:GMCR) has recently done as this wholesaler eliminates some of its old product line. GMCR has contracted to sell some of its old and expiring inventory through Tuesday Morning (NASDAQ:TUES), a discount retailer in the United States with hundreds of stores nation-wide. We wonder whom SodaStream will choose to sell its older product line through, and if it will only choose to eliminate the Jet soda maker from its product line in the U.S. market. But do we really, do we really wonder wink, wink? As an investor, I would be checking those Black Friday circulars as soon as they are available later this year.
Disclosure: The author is long PEP, SODA, BBBY. The author wrote this article themselves, and it expresses their own opinions. The author is not receiving compensation for it (other than from Seeking Alpha). The author has no business relationship with any company whose stock is mentioned in this article.