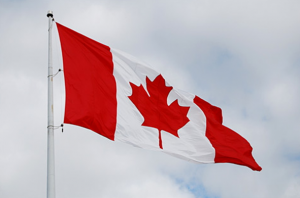 By Brandon Matthews
It finally happened. Sirius Canada and XM Canada are coming together just as their U.S. counterparts did several years ago. The inevitable merger, given the blending of programming by Sirius XM Radio in the U.S., has for all intents and purposes made most of the programming duplicate.
TORONTO, Nov. 24 /PRNewswire-FirstCall/ - Canadian Satellite Radio Holdings Inc. (CSR), parent company of XM Canada (XM Canada) [TSX: XSR] and Sirius Canada Inc. (SIRIUS Canada) today announced they have entered into a definitive agreement to combine the companies in an all-stock merger of equals with a combined enterprise value of approximately $520 million, which includes long-term debt of approximately $130 million.

Under the terms of the agreement, Sirius Canada shareholders will be issued treasury shares of CSR representing a 58.0 per cent equity interest in CSR immediately following closing of the transaction. The approximate ownership interest in CSR following closing of the combination transaction will be as follows: CSRI Inc., an entity controlled by John Bitove, the chairman of CSR, 30.0 per cent voting interest (22.7 per cent equity interest); CBC/Radio-Canada 20.2 per cent voting interest (15.0 per cent equity interest); Slaight Communications 20.2 per cent voting interest (15.0 per cent equity interest); Sirius XM Radio Inc. (Sirius XM) (NASDAQ: SIRI) 25.0 per cent voting interest (37.1 per cent equity interest); with the remainder being widely held.
The merger of the two Canadian entities will certainly benefit the companies, that like Sirius (SIRI) and XM previously, have been forced to compete with one another. For Sirius XM U.S., there are many implications.
While Sirius XM will retain a 25% voting interest in the company, the economic interest the company currently holds in the Canadian branches will likely be affected. Sirius XM is reported to have a 49.9% economic interest in Sirius Canada, and only a 23.33% economic interest in XM Canada. Unlike the U.S. Satellite Radio merger, XM Canada will be buying out Sirius Canada. Total income through the first three quarters derived from Sirius Canada came in at $7,292,000, while revenue attributed to XM Canada was reported as $13,347,000 in the same period.
In the current year, the under-performance of Sirius and XM Canada has had a negative effect on Sirius XM U.S. balance sheet.
Nine Months: For the nine months ended September 30, 2010 and 2009, interest and investment (loss) income was ($7,197) and $3,059, respectively, a decrease of 335%, or $10,256. The decrease in income was primarily attributable to higher net losses at XM Canada, lower net income at SIRIUS Canada and a decrease in payments received from SIRIUS Canada in excess of our carrying value of our investments, partially offset by the sale of auction rate securities during the nine months ended September 30, 2010.
As we have witnessed in the United States, the synergies created by the merger should boost the new Canadian Satellite Radio revenue considerably, while cutting costs. Consumers opting for the best programming options will add to revenue and the benefits will trickle down to Sirius XM's balance sheet. This also paves the way for Sirius XM to begin the process of moving to a single platform, as Sirius and XM Canada no longer have to compete for the affections of automakers.
The press release indicates that the two Canadian companies plan to complete the merger by February 2011. This provides a full year of growth opportunity and improvement potential to Sirius XM US fundamentals.
Disclosure: Long SIRI