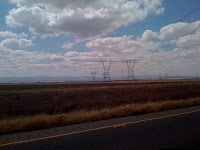 Winter is here, the weather is getting colder and snow is starting to appear around the country. That means more electricity to run electric heaters, more people will be spending time indoors, and more electricity will be consumed. WallStreetNewsNetwork.com just updated its list of electricity stocks and there are more than 25 with yields above 4%. In addition, these companies can provide relative safety, security, and stability compared to many other stocks. In the past, utilities have paid favorable dividends for many years with low volatility.
Here are some examples of utility stocks with CD beating yields.
The Empire District Electric (EDE) trades at 18.5 times current earnings and 12.4 times forward earnings. The stock sports a price earnings growth ratio of 1.54 and pays a yield of 5.8%.
Duke Energy Corporation (DUK) yields 5.5%, has a trailing P/E of 18.7, and forward P/E of 13.1. The price earnings growth ratio is 2.83.
Westar Energy, Inc. (WR) also pays a decent yield of 4.9%. It has a trailing P/E of 13.6, and forward P/E of 14.4. The price earnings growth ratio is 1.71.
For more top yielding stocks, you can access a free downloadable Excel database of high yield electric utility stocks including one which yields more than 6%, which you can update, change, and sort, at WSNN.com.
Disclosure: Author does not own any of the above.