Yesterday Dane Bowler wrote an article on the "danger of REIT conversions" suggesting that REITs "could be at risk of losing acquisition pipelines and could face increased reform pressure." He went on to say that "companies have found and are exploiting a loophole" (for avoiding taxes). His argument was suggesting that "REITs could face some difficulties in the coming environment."
Bowler used the latest proposed REIT conversion Windstream (NASDAQ:WIN) as an example. It's true, Windstream's letter ruling from the IRS was the first one dealing specifically with a network of fiber-optic cables, but it is very consistent with other IRS letter rulings dating back to 1969.
Railroads are networks of infrastructure for transporting tangible goods, whereas this is a network of infrastructure for transporting information (which is the key good in the modern economy). Railroads are on top of the land, cables are underneath it.
Moreover, the fiber-optic and/or copper cable WITHIN an office building or apartment building has always been considered a part of the real estate of that building. And there have been other analogous rulings for related types of infrastructure networks.
So Has the Definition of Real Estate Been Expanded?
From its beginning, the REIT approach to real estate investment established by Congress contemplated land and the improvements on it. Congress established a broad definition of "real estate" because it understood that the role and uses of "real estate" in the economy would change over time.
Last time I checked the dictionary, the definition of "real estate" has not changed. Wikipedia defines real estate as:
...property consisting of land and the buildings on it, along with its natural resources such as crops, minerals, or water; immovable property of this nature; an interest vested in this; (also) an item of real property; (more generally) buildings or housing in general. Also: the business of real estate; the profession of buying, selling, or renting land, buildings or housing.
Consequently, there are REITs today that own real estate tied to almost all sectors of the economy. The holdings of these REITs take the form of apartments, data centers, hospitals, hotels, industrial facilities, life science buildings, nursing homes, offices, shopping malls, storage centers, senior housing, student housing, telecommunications towers, electrical transmission infrastructure and timberlands, among others. The definition of real estate, however, as land and the improvements on it, has not changed.

Bowler states (in his article) that "real estate was synonymous with buildings" and he cited Windstream, CorEnergy Infrastructure Trust (NYSE:CORR), and CBS Outdoor REIT (CBSO) as examples of new "real estate" categories.
There has been a trend of REIT conversions and that shouldn't slow down anytime soon. There's a lot that could be next, but my point is that it's not stretching the definition of "real estate": everything that we've been seeing over the last 50+ years, including a fiber-optic cable network, fits in the definition that Congress laid out in 1960.
The difference is that for a long time real estate was a sleepy asset class, so nobody running a real estate company wanted to be thought of as a real estate company if they could get away with being thought of as, for example, a technology company. What has changed is that investors who thought REITs were sleepy have realized that they've provided stronger returns than other investments for a long, long time.
So How Should Investors View the Demand for REIT Vehicles?
As Bowler suggested, many of the latest REIT conversions have been in the Triple Net (or free-standing) sector and it's much easier for companies to monetize a portfolio of stand-alone assets by simply signing a long-term lease. By spinning-off the assets into a REIT structure, there's opportunity for companies to maintain control while generating higher ROIC by avoiding taxes at the corporate level.
However, there is really no "loop-hole" as Bowler suggests. Remember, a "loop-hole" means that the company is avoiding taxes paid to the IRS. But since REITs are required to payout 90% of taxable income in the form of dividends, the income is simply paid at the individual level -- whereas a company that keeps its cash rather than distributing it to shareholders, guards it from taxation.
In other words, the IRS is getting its money; REIT shareholders pay the full tax on the dividend income at the ordinary income tax rates of up to 39.6% -- significantly higher than the 35% corporate income tax rate.
Secondly, the argument that Triple Net REITs will be under pressure because of the more recent conversion activity is imprecise. There are many companies that own free-standing real estate and many recognize that converting to a REIT structure does not mean that "the grass is greener on the other side". Take for example Darden Restaurants (NYSE:DRI). In a previous article, I explained that Darden was considering a REIT conversion but after weighing all of the options the company decided that the best solution was to sell off Red Lobster to Golden Gate.
American Realty Capital Properties (ARCP), with a portfolio of almost 4,000 properties, acquired a majority of the Red Lobster sites under long-term (25 year) leases. The New York-based REIT was able to structure the deal utilizing its low-cost balance sheet and significant management resources. It takes more than a portfolio of net-leased real estate to become a REIT and as history has shown, many of the REITs that listed with assets and no management team are no longer REITs (see my recent article and video interview with ARCP's president and CEO-elect HERE).
I often compare Net Lease REITs to banks. There used to be six small-town community banks in my hometown and today there are two. The four that are gone were either bought by the FDIC or merged with a super regional bank. In other words, the mid-size players are becoming extinct.
The name of the game is survival of the fittest! Although I provide no crystal ball, I see the day when there are 3 to 4 dominating Triple Net REITs and 3 to 4 small ones. Perhaps Windstream becomes a big fish in the pond, but I suspect the laws of evolution will prevail and we'll see Realty Income or ARCP getting into the telecommunications game.
Also there are enormous barriers to entry to becoming a REIT. First, any company looking to convert to REIT status may have to increase its dividend substantially -- there's the IRS getting its money again. Second, to qualify as a REIT, it has to have 75% of its assets in real estate, and derive 75% of its revenues from real estate -- meaning it may have to sell off some non-qualifying assets. Third, it may have to change its bylaws, because REITs can't have the top five shareholders owning more than 50% of the company. There are others, but you get the idea.
Finally, because REITs can't hold on to their cash, they have to get their capital from the capital markets rather than from retained earnings. That means a new REIT suddenly has to subject itself to capital market discipline, which, as I've written before, is almost always good for investors.
REITs Have Become a Bedrock Asset Sector
REITs today are a significant and integral part of our economy, and a mainstay of individual and institutional investing and retirement planning:
REITs are all around us. They own and operate more than 40,000 properties in the United States, including many of the malls, hotels, office buildings, apartments and medical facilities we use every day.
Through their own operations and the businesses that occupy their properties, REITs help support nearly 1 million jobs in the U.S. each year.
REITs have become bedrock of investment for everyday Americans -- from teachers and firefighters to retirees and executives. More than 40 million Americans have REITs as part of their 401(k) plans. There are more than 200 mutual funds and ETFs dedicated to REITs. And according to one survey, REITs are in 75% of target date funds, the fastest-growing retail retirement investment.
There are more than 200 stock exchange-listed REITs with an equity market capitalization of about $800 billion. This represents $1.5 trillion of underlying real estate and is roughly 15% of total commercial real estate. Most of the remaining 85% is held by tax-exempt entities like pension funds or pass-through partnerships.
REITs paid out approximately $34 billion in dividends in 2013. This was taxed at the shareholder level at the higher ordinary rate of up to 39.6%, whereas most non-REIT dividends are taxed at the lower qualified rate of up to 20%.
More than 30 countries around the world have adopted REIT laws comparable to the U.S. REIT rules for real estate investment, ranging from developed economies, such as the United Kingdom and Japan, to emerging markets like Singapore and Malaysia.
REITs are required to operate with a longer-term investment horizon, they bring transparency to real estate investment markets, and they act as a stabilizing force within the real estate sector for financial intermediaries during times of economic turbulence.
Source: NAREIT
In summary, REIT conversions have been around since there were REITs. Congress in 1960 chose to adopt a very general interpretation of real estate as land and the fixed improvements on it. Their belief was that real estate and its place in the broader economy would evolve as the economy evolved -- giving rise to technologies like cell phones and, thus the need for properties like cell towers. The definition of real estate basically has not changed since its adoption in 1960. The perception that the IRS has changed its definition is a misconception.
At the same time, it's worth noting that the conversions of C corporations into REITs have not been responsible for the REIT marketplace as we know it today. While conversions have garnered a lot of headlines over the past two years, there have been only about a dozen of them. There are more than 200 publicly traded REITs, and the majority of them have come from IPOs of companies that were privately held.
Note: I will be providing a detailed overview of Windstream in my newsletter this month. If you haven't subscribed, here's the link HERE.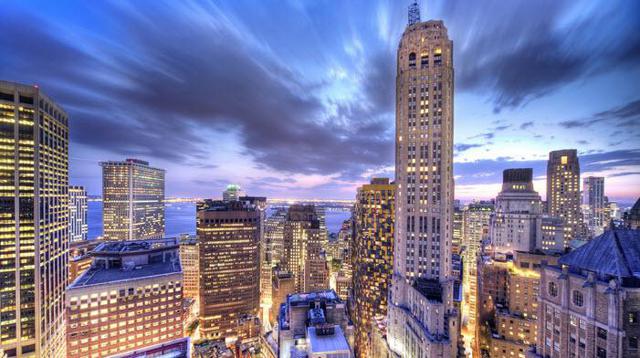 Disclaimer: This article is intended to provide information to interested parties. As I have no knowledge of individual investor circumstances, goals, and/or portfolio concentration or diversification, readers are expected to complete their own due diligence before purchasing any stocks mentioned or recommended.
Disclosure: The author is long O, DLR, VTR, HTA, STAG, UMH, CSG, GPT, ARCP, ROIC, HCN, OHI, LXP, KIM, WPC, DOC, UDF, EXR. The author wrote this article themselves, and it expresses their own opinions. The author is not receiving compensation for it (other than from Seeking Alpha). The author has no business relationship with any company whose stock is mentioned in this article.
Editor's Note: This article covers one or more stocks trading at less than $1 per share and/or with less than a $100 million market cap. Please be aware of the risks associated with these stocks.