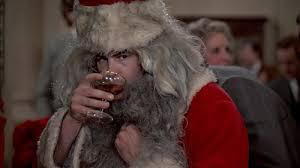 Poof! There goes the short thesis. Picture: Movie "Trading Places"
Molycorp, Inc. (MCP) announced Q2 earnings yesterday and totally surprised the market by announcing a $400 million financing package from Oaktree Capital Management, LP. The capital raise totally overshadowed any earnings news. Longs were ecstatic and the stock jumped as much as 10% after-hours. Revenue came in at $117 million. Analysts were expecting revenue of $131 million. The company also reported a loss of $0.39 per share versus expectations of a $0.28 per share loss. Below are the company's historical financials: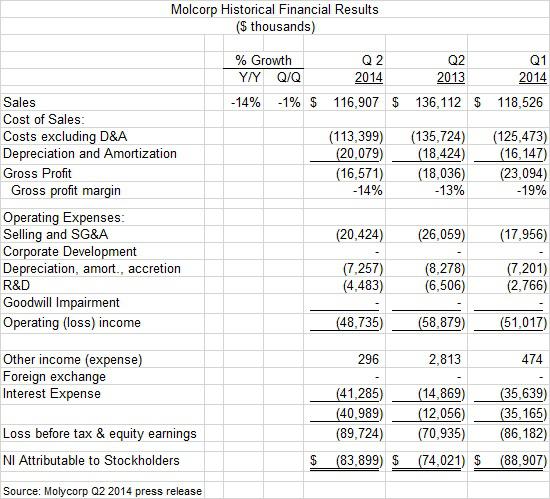 Revenue
Q2 volume of 2,996 metric tons (MT) was a 15% decrease from Q1 2014 volume. The average selling price ("asp") of $39.02/kg was a 16% increase over the previous quarter's asp of $33.69/kg. That was encouraging.
Net revenue of $116 million declined 14% annually and 1% sequentially. Revenue is a function of both asp and volume.
The gross loss of $17 million was an improvement above the loss of $23 million in Q1 2014. It reflects higher asp during the quarter. Hopefully, this trend can continue.
Molycorp reported a loss attributable to shareholders of $84 million, an increase above the Q1 2014 loss of $89 million.
Cash Burn
Cash on hand was $156 million. This suggests cash burn of about $80 million during Q2, higher than the $69 million I projected earlier.
With the $400 million lifeline from Oaktree, my short thesis is officially dead.
Molycorp and management now have enough capital to sustain itself for several quarters... hopefully enough time for rare earth prices to continue to rebound and return the company to profitability.
Conclusion
Molycorp's revenue of $117 million during the quarter reflects a double-digit increase in asp above Q1 2014's. This was encouraging. The $80 million cash burn somewhat muted the positive news on asp. The bootstrap deal from Oaktree weakens the capital structure, yet gives the company a lifeline of several quarters to figure things out. My short thesis is officially over and I encourage shorts to run for cover.
Disclosure: The author is short MCP. The author wrote this article themselves, and it expresses their own opinions. The author is not receiving compensation for it (other than from Seeking Alpha). The author has no business relationship with any company whose stock is mentioned in this article.
Additional disclosure: I currently own straddles on Molycorp.