The graph below (click on it to enlarge), courtesy of Citywire, shows the expected change in government debt in 2011 versus the current debt for a number of countries. As shown, U.S. debt is much higher than average and, like Greece and Ireland, will continue to grow in 2011.
A picture speaks a thousand words …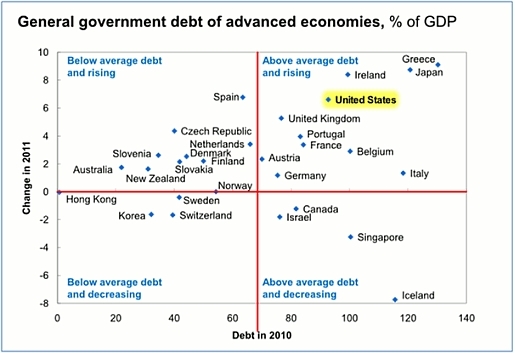 Source: Citywire, November 26, 2010.