Unless you were living in a sewer all these years, you know the Teenage Mutant Ninja Turtles franchise revolves around four turtles who are transformed into walking, talking, fighting super-heroes guided by their mentor, Splinter; a rat. Granted that's not exactly a premise that will be sellable to today's executives, yet it worked at the time and became a smash-hit phenomenon.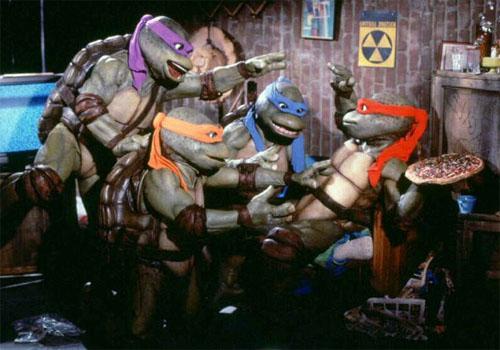 (Credit: New Line)
The first three films in the series (produced by New Line, now part of Time Warner (NYSE:TWX)) combined to make $322 million domestically, which was a bigger number for the time period. They also each cost less than $25 million to produce, so they weren't huge risks. The problem was each sequel made less than the one before it, and the third one was not well-received by fans. Eventually, the decision was made to stop the series, and not long after, the brand began to lose its pop culture appeal.
Fast-forward to 2007, when Warner Brothers decided to try and reboot the series by going the animated route on the big screen. Made for $35 million, TMNT would eventually gross $54 million domestically and $96 million worldwide. While it made money, it didn't come near expectations, and the brand's return was stopped in its tracks. Not long after, Paramount bought the rights to the series and executives began making their own plans to bring back "turtle power."
The deal was important, as it would impact multiple divisions inside Paramount's parent company, Viacom (NYSE:VIA). In addition to the studio itself, TV network Nickelodeon brought the animated series back to much acclaim, which led to high hopes for the eventual film. If both sides of the company could get the turtles back on top, it would be a huge boon for business. For Viacom, a win with the film would have also been a fascinating cross-company success story, as its business is mostly TV channels (Comedy Central, MTV, Nickelodeon), so for the film side to shine in tandem with one of its networks, let alone one aimed at kids, it would have been a synergetic dream.
The problem is that the movie is getting attacked by both fans and critics, with a 17% fresh Rotten Tomatoes score (at press time). To be fair, all of the TMNT films have low review scores, but that was a long time ago and the standards were different for what would be considered a hit.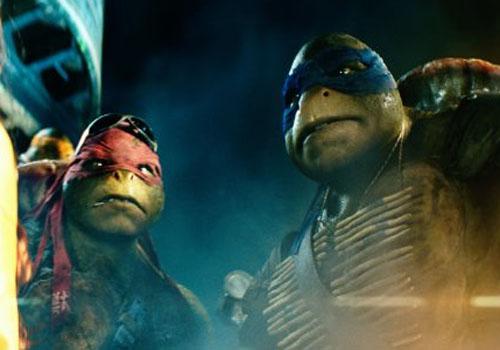 (Credit: Paramount)
This film in particular, though, seemed destined to run into problems from the start, given the involvement of Michael Bay. While Bay is a hugely successful Hollywood producer, he is known for loud action films that don't rely on a solid plot, and many fans were fearful what he would do with this franchise. Realistically, Bay could have made the most amazing movie ever with these characters and he still would have gotten attacked by the fanboy community, so he was in a no-win position from the start. Yet, instead of defying expectations, critics are saying he played right into them, and they expect the movie to get into a heated battle with the second week of Disney's Guardians of the Galaxy, which is coming off a stunning $94 million opening.
Turtles is projected by make between $35 million and $40 million, which is fine if the original under-$25 million budget was still in play, but the movie was produced by $125 million. Even if it breaks the $100 million mark over its run (which is possible), that's still going to be a little underwhelming.
As with most films these days, international audiences could end up bailing out the movie, as was the case with Sony's RoboCop reboot back in February. In turn, that could make a huge difference in what Paramount decides to do with the film series going forward. This was clearly meant to start a new franchise, and unless it completely fails, it's likely the studio will roll the dice at least one more time.
For investors though, you may want to be a little wary of banking on Turtles this weekend, as with Guardians still lurking and three additional wide releases coming to theaters, the battle for the box office is likely going to be a mess.
Luckily for Viacom and its stockholders, the massive success of Transformers: Age of Extinction from earlier in the summer will offshoot a nice share of any loss brought on by any underperforming films. In terms of the future, though, while Turtles is the company's last movie of the summer, it has Christopher Nolan's Interstellar due up next in November and the low-budget Hot Tub Time Machine sequel following in December, which means it's possible Paramount could close the year out on a high note… cowabunga.
Disclosure: The author has no positions in any stocks mentioned, and no plans to initiate any positions within the next 72 hours. The author wrote this article themselves, and it expresses their own opinions. The author is not receiving compensation for it (other than from Seeking Alpha). The author has no business relationship with any company whose stock is mentioned in this article.