The Banker magazine awarded the annual ranking of the best banks by country for 2010 this week. The winners were selected from more than 500 entries. The best banks were selected based on their performances over the past 12 months.
The global winner for this year is U.K.-based Standard Chartered Bank (OTCPK:SCBFF).
The winners of The Banker Awards for 2010 are shown in the graphic below:
Click to enlarge: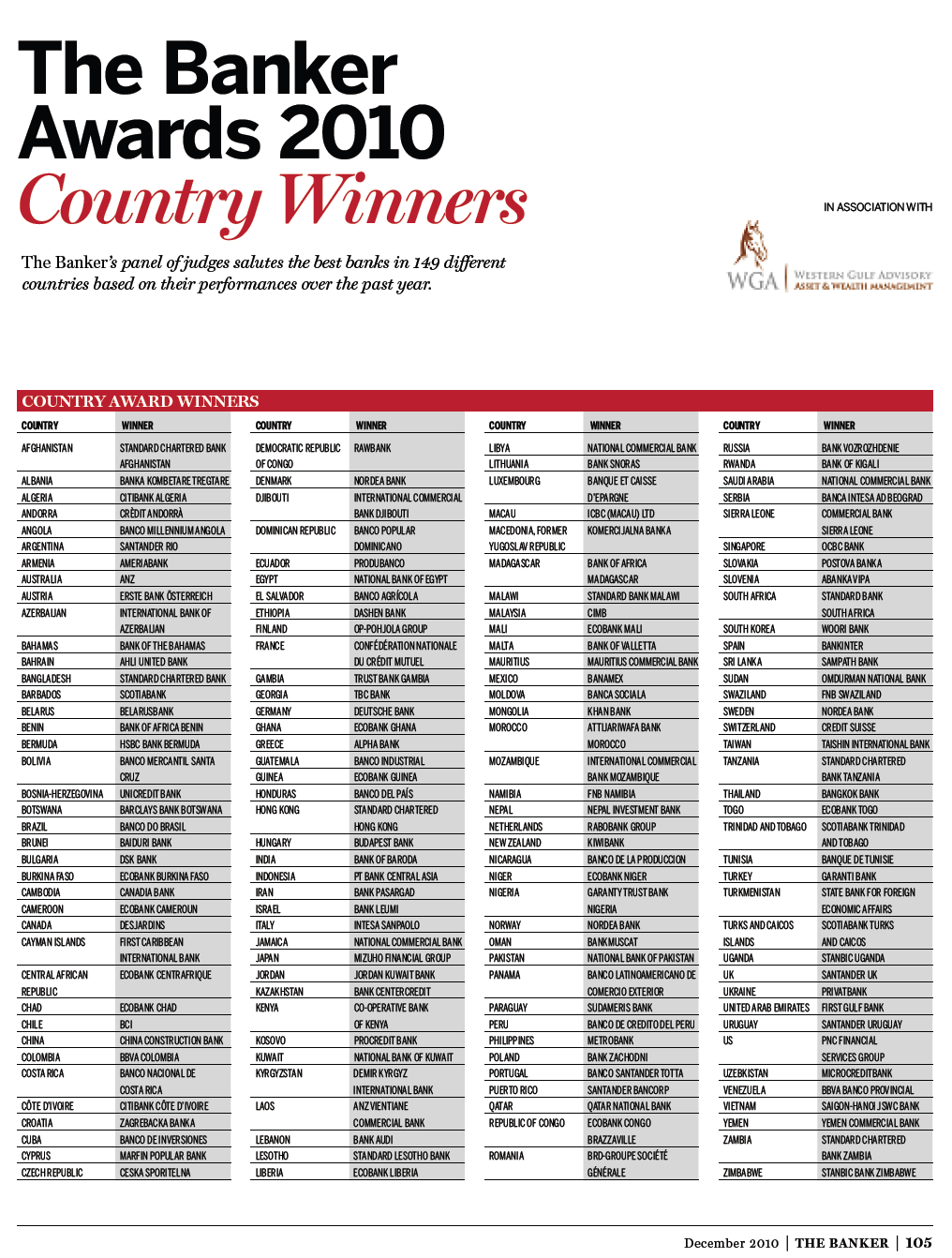 Source: The Banker
Some of the notable winners are:
1. USA: PNC Financial Services Group (NYSE:PNC)
2. Canada: Desjardins
3. Australia: ANZ (OTCPK:ANZBY)
4. UK: Santander UK (a unit of Banco Santander (STD) Spain)
5. Germany: Deutsche Bank (NYSE:DB)
6. Spain: BankInter
7. China: China Construction Bank (OTCPK:CICHF)
It is interesting to note that PNC was selected as the best bank in the U.S. This is because PNC acquired the former National City Bank on the cheap at the height of the credit crisis and gained significant market share in the midwest. In addition PNC has performed well and the integration of National City appears to go smoothly. Quebec-based Desjardins beat the five major Canadian banks this year. There have been many complaints against Santander U.K. in terms of customer service when the Spanish giant expanded into the U.K. market. Despite this the bank has been chose as the winner in U.K.
Disclosure: Long PNC, STD