I was alerted to a rumor Monday regarding Sirius XM (NASDAQ:SIRI) and Apple (NASDAQ:AAPL). The rumor was that it would be possible to subscribe to Sirius XM Radio directly from Apple's iTunes store. I thought such an idea was pretty incredible, and posted it as the rumor it was. As it turned out, the rumor was a hoax of sorts, taken out of context and relabeled with the words Sirius XM. A funny thing happened, however, between the time I was given this rumor, and the time I was alerted to its disingenuousness, in that I discovered there is to be a certain degree of truth to it, at least potentially.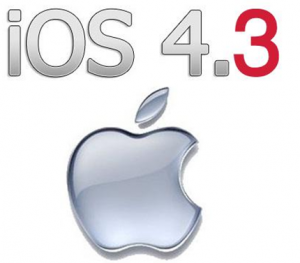 The new Apple operating system dubbed iOS 4.3 is expected to be introduced on Thursday during a media event featuring Apple's Steve Jobs and Rupert Murdoch's News Corp.(NASDAQ:NWS). Apple sites are reporting that the new mobile operating system of the iPhone and iPad will include a very specific feature that can greatly benefit Sirius XM. That feature is subscription billing for Apple's mobile device apps, such as Sirius XM's mobile app.
The feature was touted as being a great benefit to subscription websites, such as would be the case of our own SatwavesPro.com itself. Overlooked by all is the potential for Sirius XM to convert a greater number of its Sirius XM Internet Radio app users to paid subscribers, once the new operating system is introduced to users on December 13.
The rumor was first leaked about two weeks ago. It began when Guardian newspapers updated users that it was dropping its free iPad and iPhone app in the iTunes app store, in favor of a subscription based app. Apple watchers duly noted that with the current OS4.2, this was not possible. Many similar situations have led Apple followers to conclude that subscription based apps will be allowed with the new release, and subscription payments might feasably be made directly through a user's iTunes account, eliminating a major roadblock to subscription based services.
Subscription-based recurring billing would likely increase the number of paid magazine, newspaper, TV, video and other media applications on iTunes. Really, any application that depends on continuous content or service delivery could introduce a subscription model: online gaming, data backup, GPS, office applications and more. Many subscription-based services already have iOS apps, but have to establish accounts and recurring billing separately from iTunes. - source
I have been reporting on several key events and patents that put Sirius XM and Apple in the same room on multiple occasions. I would venture a guess that Sirius XM is fully aware of this new key feature, and it's likely that Steve Jobs has already approached Sirius XM about its development. I have to admit I find this intriguing myself, and may have to look into the development of our own SatwavesPro app in the coming weeks. The hardest part of any subscription based business is getting a user to undergo the process of subscribing. Having this feature embed within an app with billing information already on file and secure, is a game changer for all subscription based forms of media.
Disclosure: Long SIRI