Turkey's stock market has been one of the strongest performers among emerging economies this year as the country bounces back from a recession. The country has even been praised as "Europe's Bric" by the British prime minister. In the video clip, Tevfik Aksoy, a senior economist at Morgan Stanley, talks to Barney Jopson about Turkey's prospects.
Click here or on the image below to view the video.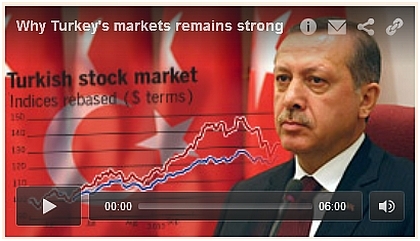 Source: Financial Times, December 8, 2010.