Pretium Resources, Inc. (NYSE:PVG)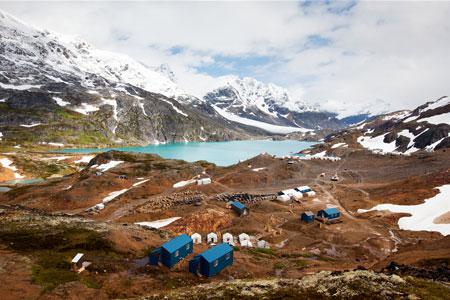 Source: Pretium website
Pretium Resources is a newly formed start-up company with a focus on gold. It owns the Brucejack project in Northwestern British Columbia, Canada, and is composed of six mineral claims totaling 3,199.28 hectares in area. The company owns another project called the Snowfield project (Gold and copper); which is not economical at the present gold price but still an opportunity for the future.
The Brucejack project is about 65 kilometers north of the town of Stewart in Northwestern British Columbia, Canada. It is a land package of over 103,000 hectares, mostly unexplored. The main focus of the Brucejack project is the Valley of the Kings' site. It is a high-grade and large-scale gold/silver project. Actually, about 200 employees are working on the site.
The Valley of the Kings proven and probable reserves stand at 6.9 Million ounces gold (13.6 Mt @ 15.7 g/t gold), as of June 2014.
June 2014 feasibility highlights:
Mine life is 18 years.
Processing rate will be 2,700 TPD (ton per day).
Average grade between 15.7 g/t to 14.1 g/t
All Sustaining Cash Cost per oz (AISC) estimated at $448/oz
The mine is scheduled to operate in 2017.
NAV at 5% discount is $2.25 billion, based on $1,100/oz for gold and $17/oz for silver.
- AISC has been calculated with gold at $1,100/oz and Silver at $17/oz
- The By-products metals are included in the AISC.
The stock price started trading on October 22, 2010. PVG trades in the NYSE (January 9, 2012), and Toronto Stock exchange.
"On December 21, 2010, we closed the initial public offering ("IPO") of 44,170,000 of our common shares at a price of $6.00 per share for gross proceeds of $265,020,000 and our shares commenced trading on the Toronto Stock Exchange under the symbol "PVG"."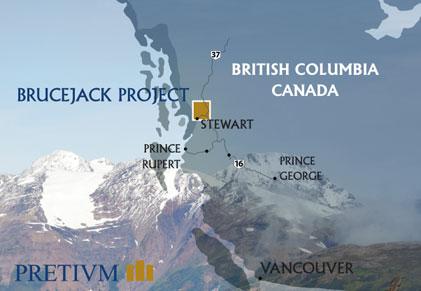 Source: Pretium website.
Pretium Resources has now, fully diluted (including options: 10,351,950) 125,659,327 shares on July 29, 2014.
The President and CEO director, Robert A. Quatermain and his team, and the recent appointed COO James Currie are a top-tier management with quality and experience, which is considered as a positive note for a development project of this size.
History snapshot about the Snowden/Faruqharson controversy.
In my previous article I explained in details what happened in October 9th, 2013 and the subsequent dramatic drop of the shares price to $2.78 and the recovery that followed.
Comparison between the two feasibility studies:
I will compare here two principal studies presented by the company:
The highlights of the PVG findings dated on December 19, 2013, which updated the resource estimated from the same study dating November 2012.
Target

Est. Project capital cost

$ Million

NAV

$ Billion

Mine life

Proven and Probable gold reserve

Million oz

Grade per ton

G/T

TPD
Production in Koz/Y
12/19/13
2016
663.5
-
N/A
8.7 (1)
17.6
2,700
-
06/19/14
2017
746.9
2.25/3.54 (3)
18
6.9(7.5) (2)
15.7
2,700

504/8 mine-years

or 404/18 mine-years
(1) Measured and indicated mineral resources.
(2) In addition: West Zone Proven and Probable Mineral Reserves are 600,000 ounces of gold (2.9 million tonnes grading 6.9 grams of gold per tonne)
(3) From the pr release.
Base case economics: At US$1,100/ounce gold, US$17/ounce silver and exchange rate of 0.92 US$/C$, Brucejack has a pre-tax net present value ("NPV") at a 5% discount of US$2.25 billion (US$1.45 billion post-tax), a pre-tax internal rate of return ("IRR") of 34.7%, and a pre-tax payback period of 2.7 years.

Alternative high case economics: At US$1,400/ounce gold, US$21/ounce silver and exchange rate of 0.92 US$/C$, Brucejack has a pre-tax NPV at a 5% discount of US$3.54 billion (US$2.28 billion post-tax), a pre-tax IRR of 47%, and a pre-tax payback period of 2 years.
Conclusion: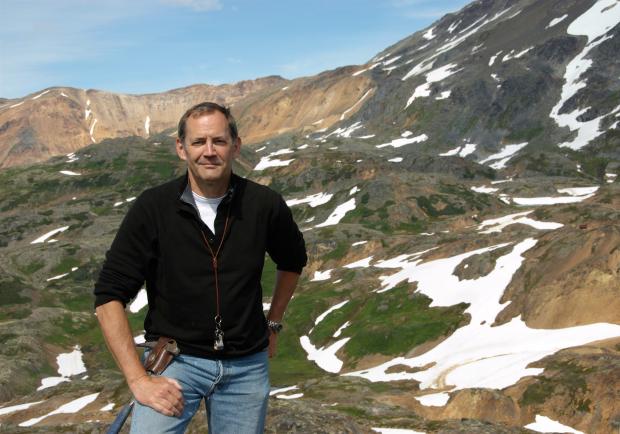 Source: The Vancouver Sun - Bob Quatermain CEO.
The last June 2014 feasibility study performed by PVG is confirming the great potential of the Brucejack prospect and particularly the Valley of the Kings site. Many doubts were still lingering in my mind after the resignation of Strathcona Mineral Ltd. and its president, Graham Farquharson. I see now a bit more clearly and I believe that PVG has a great potential.
In addition, I find the management professional and efficient which is very important during the start-up of any new mine, because of the constant need of fresh funds to sustain the project development until commercial production. Here is an article regarding PVG and its CEO which is worth reading.
The rich veins in a mountainous area called Valley of the Kings on Pretium's Brucejack project could provide some of that gold. The project is now in the permitting stage and Pretium will soon apply for its environmental assessment certificate, said Quartermain.

He doesn't anticipate any issues on that front - nearby Brucejack Lake has no fish (the closest fish are 22 kilometres downstream, he says) and the remote operation would be an underground mine, reducing its surface footprint.
I am particularly impressed with the Net Asset Value, NAV, indicated at a price of $1,100/oz for gold, which is $2.25 billion with particularly low AISC at only $448/oz. I am expecting a rebound in gold around $1,400/oz probably in 2015, which will increase the potential value of the Brucejack project from $2.25 billion to $3.54 billion, with a mine life of 18 years
Here is a YTD chart: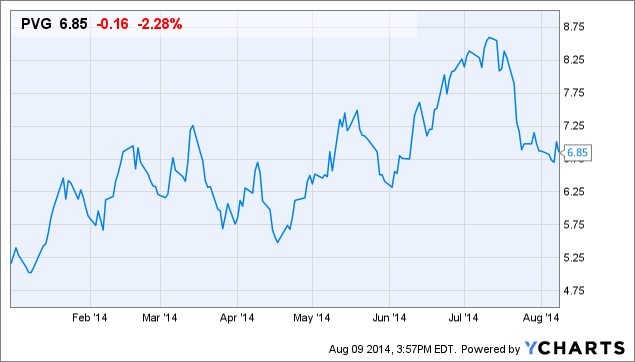 At last, I have heard some rumors about different class action lawsuits against PVG and its officers, however, nothing really serious to be indicated here.
I believe PVG is still a speculative buy with a possible target at $15 by 2016, depending on the gold price.
Disclosure: The author is long PVG. The author wrote this article themselves, and it expresses their own opinions. The author is not receiving compensation for it (other than from Seeking Alpha). The author has no business relationship with any company whose stock is mentioned in this article.