Info:
SmartHeat (NASDAQ:HEAT) is a designer, manufacturer and seller of clean technology plate heat exchangers (PHE) and related systems in China. 44% of its revenues are from PHE units, 36% from PHEs, and 20% from Heat Meters.
Current price: $5.44 ($205m mkt cap, $159m EV). P/E estimates: Trailing 7.83-9.33, Forward 6.96
Ratios: P/B 1.42, PEG 0.25. Analysts: Avg Target = $10. Latest Qtr Report.
Key developments include a recent Nov 2010 SEO of $27m in proceeds, rising earnings and guidance, contracts with Chinese municipalities and major companies, SEO in Sept 2009, listing on NASDAQ Jan 2009, and reverse merger in May 2008.
A Dec 09 SeekingAlpha article.
Company's own powerpoint slidedeck to investors - must read.
The Market. For most fundamental investors usually the most expensive lesson you will learn is that "the market can stay irrational longer than you can stay solvent." HEAT is an outstanding example of this. In Dec 09, SeekingAlpha guru TraderMark wrote about HEAT as a "great growth story", pointing to the billion reasons why it was poised for growth. It is also a great "clean & green" story, which is a plus for all you out there who are into ethical investing (see the powerpoint for how its PHEs reduce CO2 emissions). The sky was the limit.

Of course, YTD, it has fallen 62.6%. (Due credit to TraderMark though, who stayed out of it thanks to a 20MA trading rule.) This week, one year since that ill-fated post, HEAT has exceeded its 20MA once more, and it bears re-evaluation once more. Reverting to its 52-week high would mean a 242% appreciation from this price, while returning to its low would be a 23% fall. Let's see which it is likely to be, and if the story has changed.
The Prevailing Bias
Ycharts is a godsend for visualizing these things (link):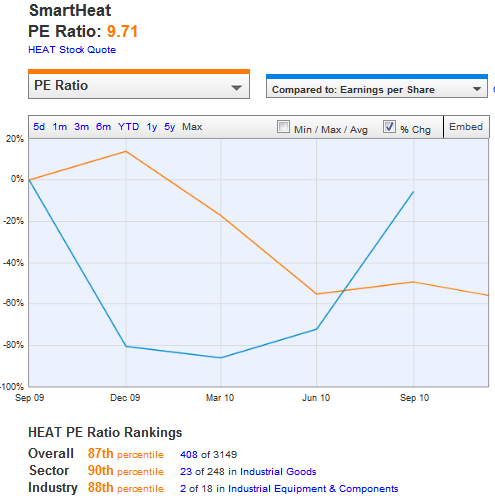 Figure 1. Time to wake up, earnings are great!
So since its December peak the PE ratio has gone nothing but down in line with the price. In terms of reflexivity this indicates that investors' prevailing bias is that the stock's growth prospects were overhyped. However, I have a different explanation. Investors who trade on quarter-to-quarter EPS and don't look through to read the fine print of the earnings reports miss that 70% of the company's sales figures only come in 3Q and 4Q - thus, the market valuation of the company is going to lag the fluctuations in earnings. This is the flaw that is inherent in every prevailing bias, and it is this flaw that exists now: the back-loaded seasonality of the company's earnings is being entirely missed by investors (including TraderMark). In fact, the company has grown ... and I believe that market is only just waking up to it.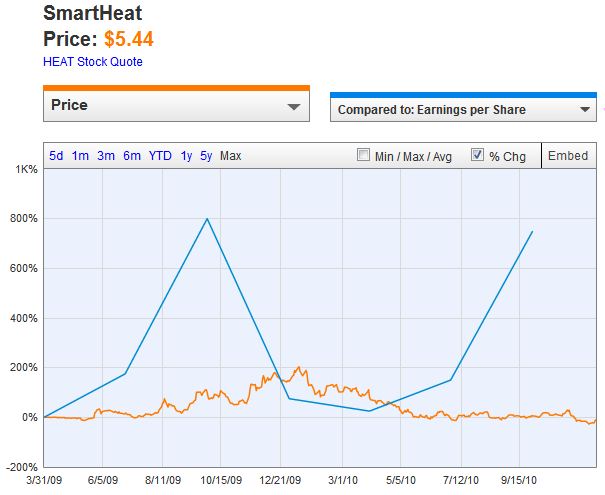 Figure 2. Isn't it nice when you don't seasonally adjust stuff?
The Underlying Trend. For the 9 months ended Sept in 2010 vs 2009, the company's revenues have grown 48%, operating income up 25%, net income up 30%. In a victory for "truth in advertising" in China, these growth figures are well within the estimates given in this Aug 09 powerpoint, which in my mind makes management very credible indeed. If the Chinese industry association's rather dated estimate of 70% yoy growth from 2008-2010 is accurate, this might mean that HEAT has been losing its already single-digit market share (it's the best homegrown brand, but global names like Alfa Laval have 30% market share in China. However, HEAT is effectively operating the global brand Sondex in China as well). But then you wouldn't be reading the filings closely enough. Page 23 of its 10Q shows that PHE sales (under the Sondex foreign brand name - as distinct from PHE unit sales, their self-designed brand) increased 108%, showing that it is fighting back against Alfa Laval. That still doesn't justify the current market valuation of $205m, which I can break down as:
Current Assets: $120m
Deposit for land use right: $9.6m
PPE: $8m
Other tangible noncurrent assets: $1m
Current Liabilities $23.4m

Market-implied value of intangible assets

= $89.8m
(I am always very intuitive and unconventional in my approach to accounting, so I am sorry if this doesn't fit the standard analysis.) I am inclined to accept the book valuation of the above items as they do not seem to suffer from any significant impairment in value. I think the high A/R number in current assets bears some monitoring, as:
"Customers usually do not pay on due dates which is normal in the heating manufacturing business in China."
Still, that is only a future potential flaw if the prevailing bias is going up. Running with the above analysis, the company's net income this year is guided as $22-24m, meaning even assuming no growth the company will earn its entire intangible asset market valuation within four years. That will be your "breakeven point" if you buy the company at this valuation now. All earnings after that will theoretically be pure profit. The more conventional analysis is that earnings yields are already at 10% and will increase if earnings continue growing faster than price (if price grows faster than earnings, you still win). Both are concepts I can buy into.
The Reflexive Connection. Because I am a sucker for Sorosian reflexivity, and HEAT has done not one but two recent SEOs, I cannot help thinking about how the company's stock price could possibly affect its fundamentals. I have concluded as such: according to its MD&A, the company actively stocks up on raw materials and inventory prior to the peak sales season in the second half of each year. This requires massive amounts of working capital that will gradually be reduced as we move into the next half. As the management obviously does not like borrowing (it carries NO long term debt) it raises capital to do so. Each new influx of capital increases the management's ability to 1) manage its raw materials inventory and production schedules, 2) R&D, 3) expand its salesforce, all of which we have seen it do in its latest report. With its decent 20% margins, its successful development of its new Heat Meter business, its ability to ramp up sales (they have invested heavily in their sales force and are expanding geographically), the company is able to put capital to good use, get higher earnings, raise more capital, and so on in a self-reinforcing benign cycle.
A word on the macro side of things. There are any number of macro reasons why HEAT is going to do swimmingly well - I won't steal TraderMark's thunder on this, and if you want to know you should really see that powerpoint. Ultimately, I don't think fundamental investors should put that much currency by macro stories, because they are just that - stories - and therefore you can spin all manner of stories to convince yourself that HEAT's revenue is going to grow by 1000s of %s because of anything from govt green policy to chinese urbanization to cost savings. What I do know is the income streams evidenced by the financial statements; I allow myself to extrapolate current income, maybe even increase it at an assumed growth rate, and see if I would buy a business that looked like that. I know that I will never be able to predict exactly how the macro story will play out, so to give a target price would be a pointless exercise, but I would begin to look at selling the stock if the P/E reached 21 (near its previous high), implying that I am looking at a TP of no more than $14 or a mkt cap of $462m (higher if earnings continue to improve).
Long HEAT - it is just starting to get in play, its previously related macro story still stands, and its use of new shareholder's capital will reflexively improve its underlying fundamentals. Just as a curious note, the founder, President and CEO Jun Wang works for the minimum wage in Shenyang - $18,000 a year (so does the CFO). Of course, his compensation also comes in shares, but that does align his incentives with investors. It is just interesting to note that nominally communist China does not allow its CEOs to be paid $1, unlike in some capitalist countries.
Disclosure: I have no positions in any stocks mentioned, and no plans to initiate any positions within the next 72 hours.