Am I a 100% sure on any opinion relating to the economy or anything in general? No. But I am glad that Ben Bernanke is and it makes me feel safe that the US economy is in the hands of the person who was sure that the subprime crisis would be contained.
As we head into 2011, the S&P is up about 15% and gold is up about 30%. In my book, the S&P is down 15%, using gold as a reference point. The dollar which is priced in gold is declining at a rapid pace as Ben Bernanke prints more and more money. It's a sad time for anyone with dollars in their bank account."Cash is King" will no longer hold true as King Gold and Prince Silver will be in charge going forward.
Here are my trades for 2011:
1) Long silver and silver miners: Net Allocation: 30%. If gold will preserve wealth, silver will do the same but will give more upside as the gold-silver ratio improves in favor of silver and as retail investors continue to increase their investment appetite for the metal.
When the government prints more money and tries to pump up asset prices, silver prices go straight up. The silver market has shown over the past three months that it can post a powerful rally in a short span of time and I expect another boost in 2011 where silver prices get above $40. I believe the best way to play silver is buying the physical. However, another great way is through the miners, SLW being the best one but SIL presenting a more diverse choice.
click to enlarge images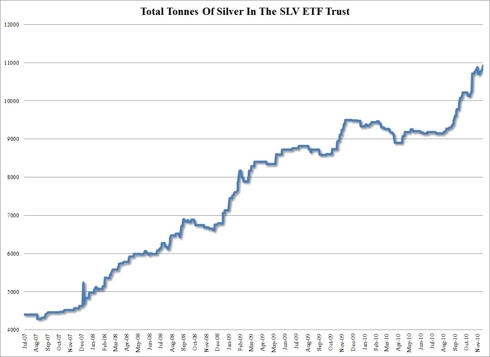 2) Long gold and gold miners: Net Allocation: 15%. Gold is a way to preserve wealth and, as an added benefit, will appreciate even more as investors and central banks increase demand for the yellow metal.
Central banks around the world are already adding to gold reserves and dumping dollars and euros. Don't expect this trend to change as both the US and eurozone print more money to keep their economies afloat. The best way to play gold would be buying the physical. Buying miners is a great way, as well, as miners benefit from better margins with their fixed cost base that helps increase profitability. GDXJ is a good diversified ETF to accomplish this. I will not go into the specifics of miners here, but with good research, as in the case of any sector, some miners offer better opportunities than others.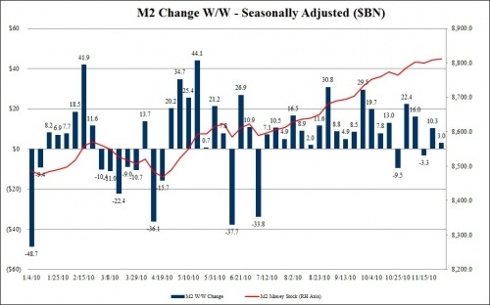 3) Long agricultural commodities: Net allocation: 10%. Food prices will continue to rise in 2011 with corn, wheat and soybeans getting another leg up. As emerging economies demand more food and the dollar devalues, food prices will soar. The best way to play them is to buy commodity futures directly. However, there are ETFs that have exposure to agricultural commodities, among them DBA, JJA, RJA, JJG, GRU and FUE.
4) Long selective emerging markets: Net Allocation: 10%. I prefer to be selective in the emerging market arena as I do believe that some markets will perform better than others.
On the long side, the recommendation is to be long India and Russia. On the short side, the recommendation is to be short China. The allocation would be 15% to India through SCIN, 5% to Russia through RSX and -10% (short) to China through FXI. The assumption is that China will be unable to manipulate its economy to where it wants it to be and this is a cause of concern down the road as food inflation that the US exports to China gets out of control. On the other hand, Indian small caps are poised for great earnings growth through continued higher domestic demand.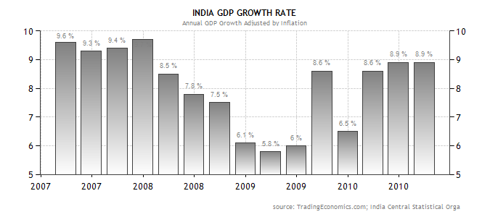 5) Short US consumer discretionary names: Net allocation: -20%. As the US consumer continues to deleverage and companies struggle to pass prices on to the consumer, sales and margins will take a hit.
However, I don't recommend shorting the ETFs but creating a customized basket instead. One such basket includes the following names: JCP, CHS, JWN, SWY, PLCE, SHLD, MW, and HD. While some of these companies have recently increased their expectations, they have proven over the last few years that their revenue growth has been negative or has stalled at best. With commodity prices going higher, their margins will come under pressure, and with revenues already declining, this trade offers a nice setup from the short side.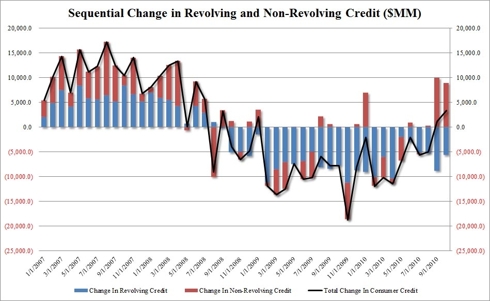 6) Short homebuilders and banks: Net Allocation: -20%. The homebuilders have recently rallied despite weak housing data. The recommendation to short them arises from the suppressed demand in housing. While analysts have assumed that housing has bottomed and is headed for a recovery, it is highly unlikely given the underlying fundamentals of a weak housing market with high unemployment. Even with mortgage rates at multi-year lows, buyers are not showing up and one can only imagine the impact as rates head higher. The 10-year Treasury bond yield has recently spiked to 3.32%.
The recommendation is to short XHB with 15% of capital and short RKH with 5% of capital.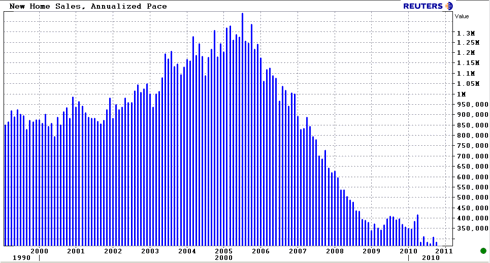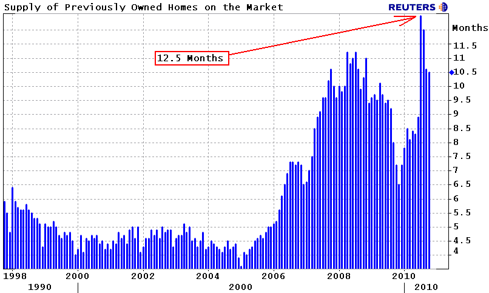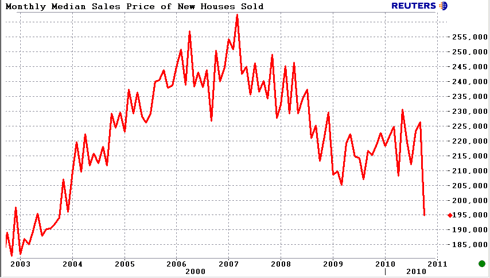 Portfolio Exposure: The portfolio is leveraged with a 125% gross and a 25% net exposure. It relies on inflation picking up, Bernanke printing more money and a weak US market with high unemployment.
Risks to the portfolio: The risk to this portfolio is simple. If we get a goldilocks environment (which Ben Bernanke is 100% sure of) in which we start adding 250K+ jobs per month, get organic growth and the printing presses get halted, the portfolio will incur a big drawdown. I put this scenario as a "tail" event with a very low probability.
DISCLAIMER: The author of this article is not a registered financial advisor and any advice hereby derived is at your own risk. Please consider the suitability of each investment for your portfolio and consult a financial advisor if necessary.
Disclosure: I am long SLW.