By Brandon Matthews
I'm growing increasingly concerned that no amount of net positive news, seems to be allowing for Sirius XM shares to break out of their current range. Even Howard Stern news Friday was not enough for Sirius XM (NASDAQ:SIRI) to break out. Although share prices shot up above resistance early Friday, they were pulled back below a previous double top at $1.41 to close at $1.38. With anticipated news that Sirius XM will be added to NASDAQ 100 Friday, and a new Apple (NASDAQ:AAPL) operating system waiting to be introduced which will allow for subscriptions to be made directly through iTunes, I have to wonder why the stock cannot gather any strength.
First take a look at the chart below. If we take out the Howard Stern anomaly of Thursday (in green) and the apparent shakeout pattern that led up to it, we see a pattern in which higher bottoms (green arrow) were converging on a flat top of $1.41. Normally, this would indicate that supply was weakening, yet suddenly shares fell from $1.40 to $1.31 (highlighted in red). Demand exhausted itself and supply took over, somewhat unexpectedly.
Click to enlarge: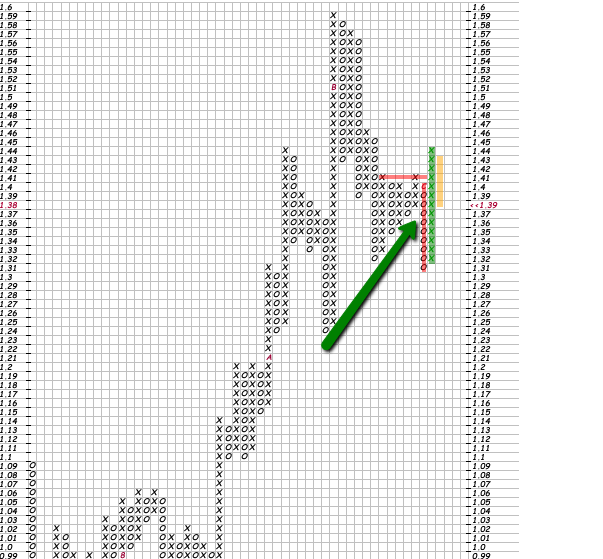 When I see something like this, my first reaction is to immediately look to the new car market. I recently wrote that new car sales were being portrayed as better than they actually are. This was not a popular opinion, and the following is likely to be met with similar knee-jerk resistance.
Edmunds.com wrote that subprime lending deals are "booming," based on a report from Experian. Bear in mind that this Expedia report of "booming" lending in the subprime arena was probably released on the day that Sirius XM shares fell. Hmmm. The devil is in the details, and quite frankly the only thing "booming," is the rate in which consumers are avoiding new car purchases.
Against a trend of overall new car sales declines, the average credit score of consumers declined for the first time since 2007. The average credit score for new car purchases dropped SIX points, while the average credit score for used car purchases dropped a whopping ONE point. How bad would November sales have been without this nominal uptick in subprime lending? Despite the zero percent financing deals available, new car financing dropped 8.7% from a year ago, and sales one year ago were just plain ugly.
Click to enlarge: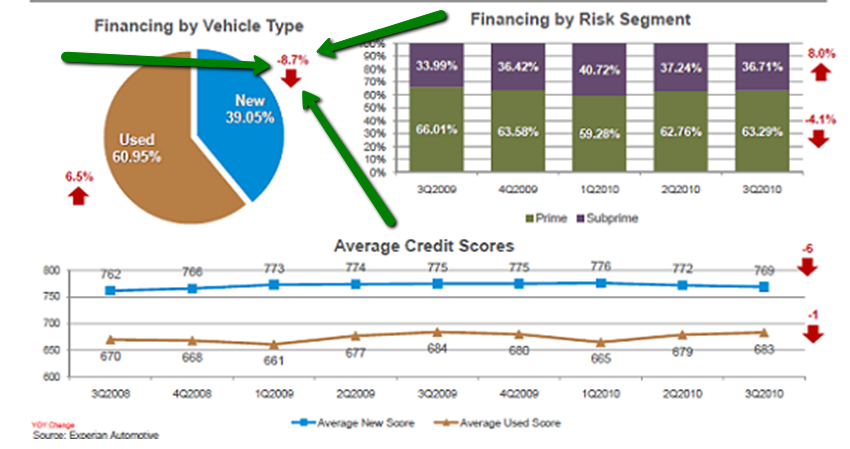 Despite higher priced loans this year, the loan balances of financial institutions are plummeting. In the third quarter, the average loan financed increased $2500.00 over the third quarter of 2009. Yet the total outstanding automotive loan balance dropped $23 BILLION in the same period, which Edmunds describes as "another indicator consumers are not replacing existing vehicles in their households."
With unemployment back on the rise, real inflation driving Americans into poverty, and a Congress unwilling to compromise on taxes despite a threat of a double dip recession if it does not act, a true recovery in U.S. auto sales is likely to be put on hold once again. This creates fear and uncertainty which will keep Sirius XM investors at bay, and may offset any potential catalysts for significant share price appreciation in the near term.

Disclosure: I am long SIRI.