[click to enlarge charts]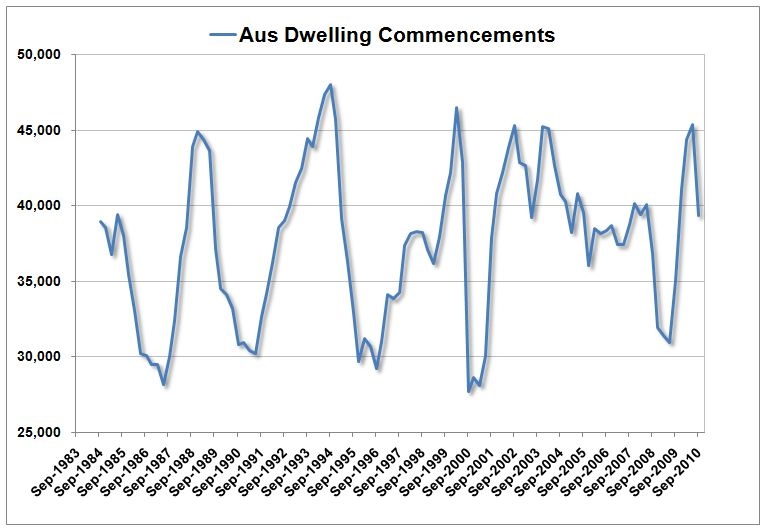 Australian Housing starts fell a seasonally adjusted 13.2% in the September quarter, the most since the December 2008 quarter during the worst of the financial meltdown. The most rainfall in September in Australia for more than a century was cited as a major cause of the drop. As always such claims are virtually impossible to verify empirically.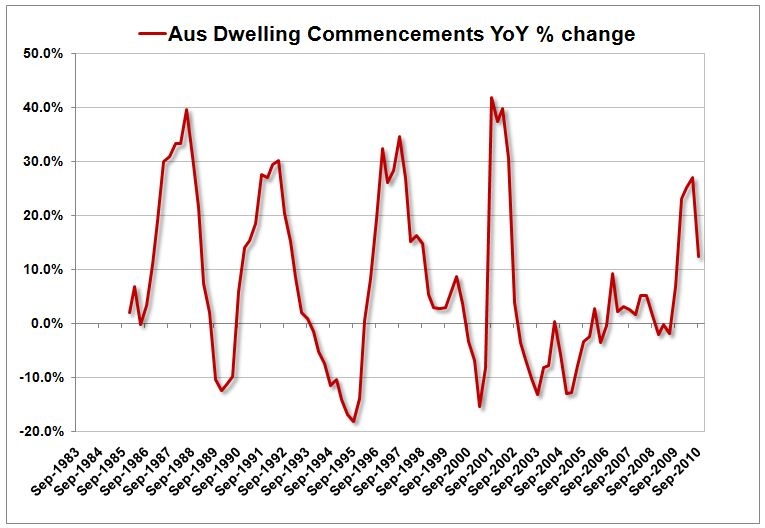 Year over year housing starts are still up a healthy 12.4%. Although worthy of a headline, there is not much to read into one quarter's numbers. Most who have been following the story, know that the Australian property market is overvalued on just about any historical metric. However, it will take more than rain to cause a significant correction, my money is on China as the likely catalyst.