Bank of America (NYSE:BAC) made regulatory progress over the past few weeks by getting its penalties settled with federal government and dividend increased (thanks to the Federal Reserve). In an effort to understand the company's outlook, I wanted to look beyond this to its financial performance.
As many BAC followers can recall, the company's quarterly earnings performance has been nothing shy of a "hot mess."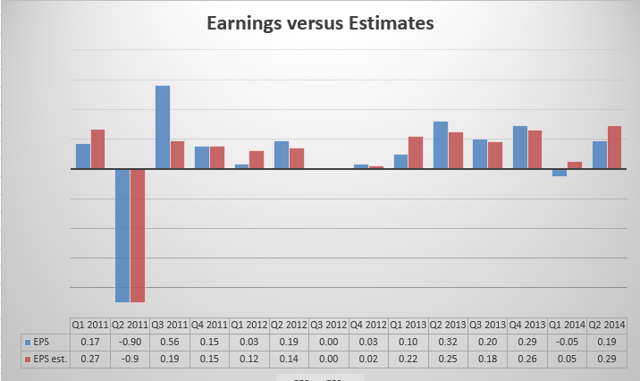 Data courtesy of CNBC
This has consequently affected the company's stock price.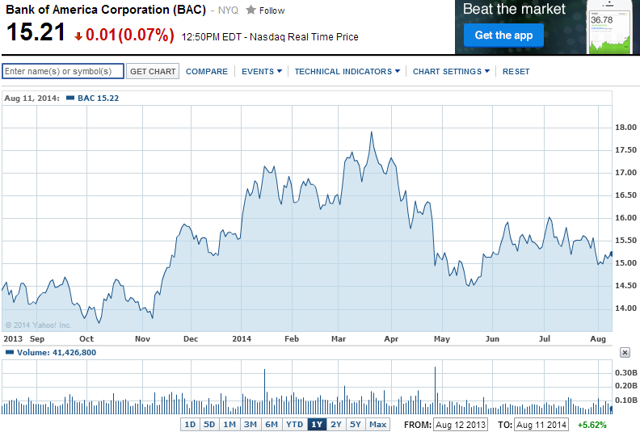 Source: Yahoo Finance
A chart I created to monitor year over year equity price versus earnings performance sums up the nature of this relationship.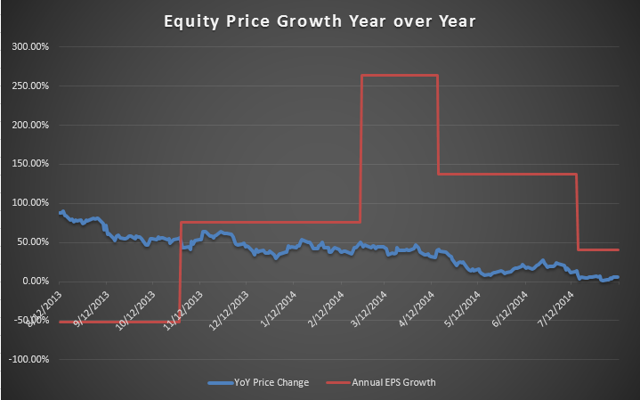 Bank of America became the first bank this summer that I decided to study loan performance history. Loans account for approximately 40-45% of the company's assets.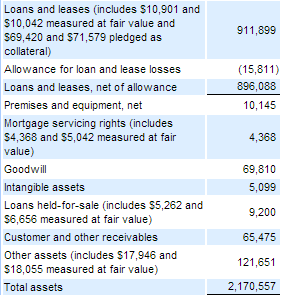 Source: Sentieo
Using the company's 10-Q and 10-K filings, I pulled several years of loan size and loan delinquency data into a database. I found that while the bank's total portfolio of loans had not increased, its balances of loans 30+ days past due had decreased notably.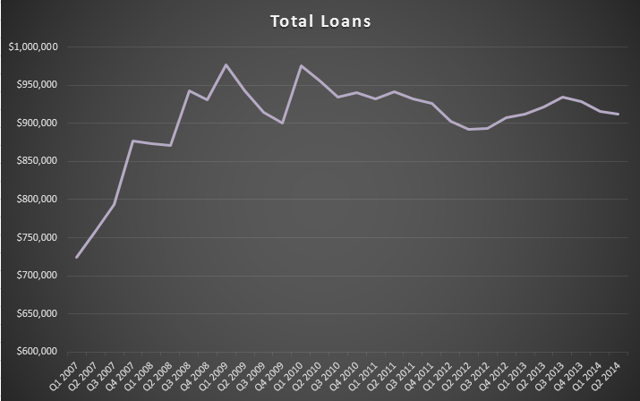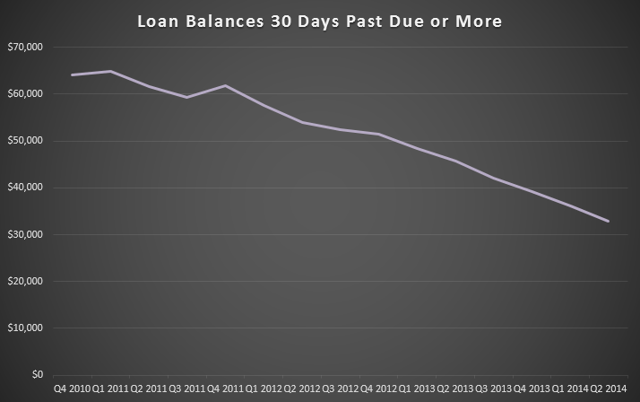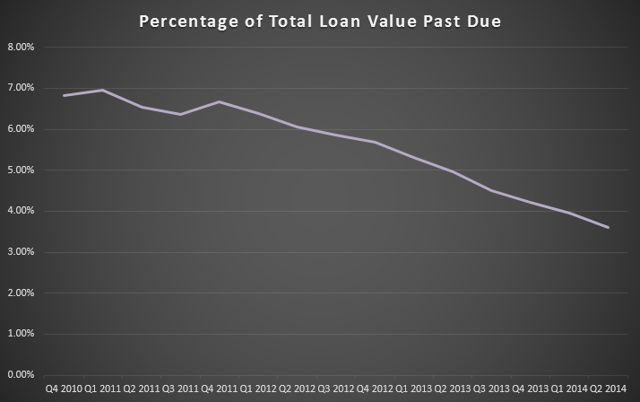 Having less than $30 billion in past due loans and a $15 billion allowance on loan losses is a promising sign that the bank lending operations are stabilizing. This stabilization is important for BAC to deliver consistent earnings in future quarters.
If we look at the company's price to forward earnings over the past year, we find that 58% of the time, the company traded at 13.5 times forward P/E or better.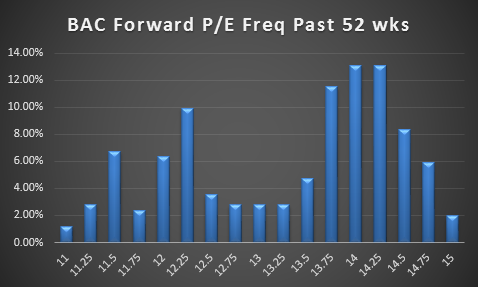 When we apply this multiple to forward earnings expectations, we see where BAC can be priced with stabilized earnings.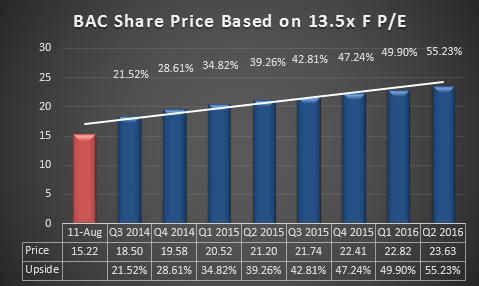 The interest rate environment remains a concern of mine. Low interest rates impair a bank's ability to earn income from conservatively invested assets. Banks may be forced to choose between providing shareholders with low returns or taking on additional risk.
Bonus Chart- Consumer vs. Commercial Loan Balances (in $millions)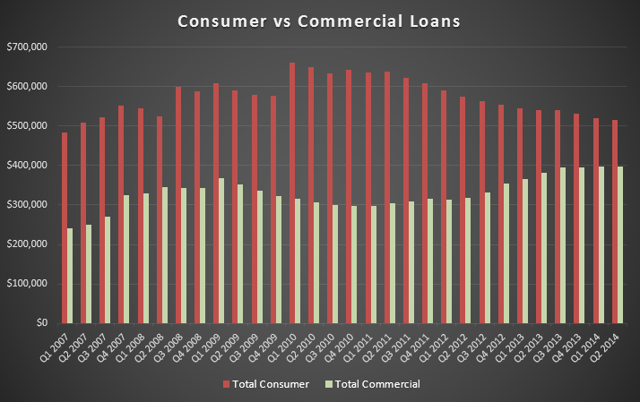 I wanted to leave this chart up to the reader to interpret and opine on. I found this shift from consumer into commercial lending by Bank of America to be very interesting. I'm wondering whether the causes are macroeconomic, microeconomic, regulatory, or a combination.
Disclosure: The author has no positions in any stocks mentioned, and no plans to initiate any positions within the next 72 hours. The author wrote this article themselves, and it expresses their own opinions. The author is not receiving compensation for it (other than from Seeking Alpha). The author has no business relationship with any company whose stock is mentioned in this article.