Vringo's (VRNG) stock was mauled on Friday after it was announced that an appeal's court ruled against them (and for Google) in a patent claims case. In addition, other patent stocks like Worlds, Spherix, and Marathon Patent Group also sold off in response to the news.
The media calls these companies "patent trolls". We tend to agree. The one company mentioned last week that we take semi-seriously, is Intellectual Ventures -- it's privately held. We see absolutely nothing in the public market space that would cause us to invest in one of these names.
Call us old fashioned, but we try to avoid any and all binary events when it comes to trading. An instance where a stock is halted and then moves against you to the tune of 70% when the market reopens would be enough to put a few of us in the hospital at our age. We don't actively seek out situations like that when we can avoid them. Betting on patents and outcomes of court cases is no way to reasonably invest, we feel. Our conservative mindset has us in good economic shape.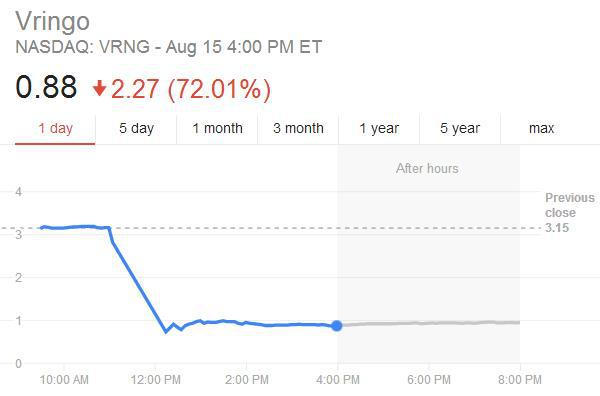 In Vringo investors' defense, there seemed to be a chance. The judge that was overseeing the case last year had ordered Google (NASDAQ:GOOG) to fork over "running royalty amounting to 1.36% of US AdWords sales." If it stood, this could have meant hundreds of millions in revenues annually for Vringo and a major payday for its shareholders.
But alas, that dream was seemingly crushed on Friday, and investors will now have to wait to see what Vringo's next move will be. As one of the judges put it (from the above sourced write-up):
"[Vringo's patents] simply recite the use of a generic computer to implement a well-known and widely practiced technique for organizing information. If this determination had been made in the first instance as directed by the Supreme Court, unnecessary litigation, and nearly two weeks of trial and imposition on citizen jurors, could have been avoided."

"[The patents'] broad and sweeping reach is vastly disproportionate to their minimal disclosure."
As the above-mentioned article also notes, this seems to shoot down another settlement for Vringo:
Vringo also sued Microsoft over its Bing search engine in January 2013. Microsoft quickly settled the suit, giving Vringo six additional patents, and agreed to pay Vringo $1 million plus five percent of whatever was won from Google. That final payment now looks like it will be five percent of nothing
A friend's office in Massachusetts had been involved in the recent ParkerVision (NASDAQ:PRKR) case that came to an ugly end just a couple of weeks ago. Same situation, same ugly knee jerk result.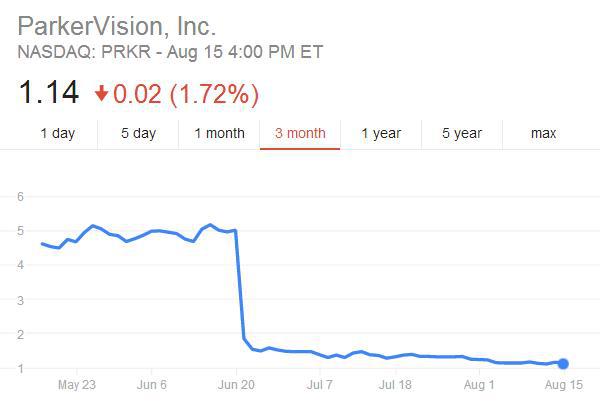 OPI views companies like Vringo and ParkerVision as dilution machines that live on a hope and a prayer, and we can't see reasonable, conservative money finding an excuse to drift into these areas at any time.

The Peel's Feel:
In the long run, do we feel investing in companies whose sole source of revenue is derived from potential licensing and games of "gotcha" with their patents? Not quite.
We rate Vringo and patent companies of the sort as ROTTEN (SELL). With the tide seeming to turn on the market as a whole, these are the last type of companies that we want to be in. If we're going to be in equities now, we're going to be in low multiple blue chips.
OPI likes real companies with good old fashioned products. We like to see big margins, little debt, and good cash flow. Patent companies and companies like startup biotechs rarely fit this profile and are unattractive to us.
Disclosure: The author has no positions in any stocks mentioned, and no plans to initiate any positions within the next 72 hours. The author wrote this article themselves, and it expresses their own opinions. The author is not receiving compensation for it (other than from Seeking Alpha). The author has no business relationship with any company whose stock is mentioned in this article.
Editor's Note: This article covers one or more stocks trading at less than $1 per share and/or with less than a $100 million market cap. Please be aware of the risks associated with these stocks.