L Brand (NYSE:LB) will report 2Q14 results on Thursday with a conference call held at 9am. Detail of the conference call is below.
Domestic Dial-In Number: 1-866-583-6618
Domestic Replay Number: 1-866-639-7583
International Dial-In Number: 1-973-200-3978
International Replay Number: 1-706-902-3452
Consensus expect $0.62 EPS (vs. $0.61 a year ago) and $2.65b in revenue (+6.5% y/y). The stock has been up 10% since its Q1 result, outperforming the broader S&P's advancement of 3.5%. Rational pricing and promotional activities, as well as disciplined cost control delivered better than expected gross margins. Moreover, opex spending was also well managed, which was accretive to the EPS beat. However, I remain cautious on the stock due to management's decision of accelerating store expansion amid the trend of declining mall traffic. This could negatively impact free cash and potentially result in lower than expected returns.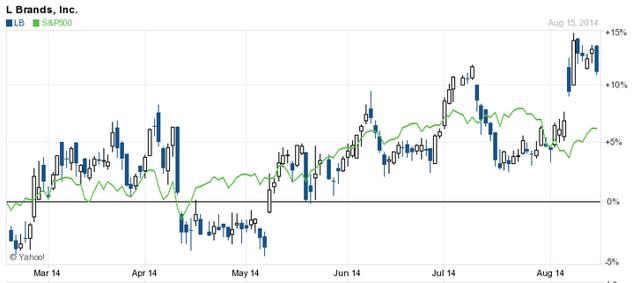 Near-term grow remain muted
LB's near-term growth is likely to be limited due to a soft demand environment. SSSg for the three months in Q2 averaged 4% with May SSSg of 3% and June SSSg of 2% offsetting the 8% SSSg in April. On brand specific demand, Victoria's Secret's SSSg continue to remain muted while Bath and Body Works SSSg hit a seasonal low of 1% in June.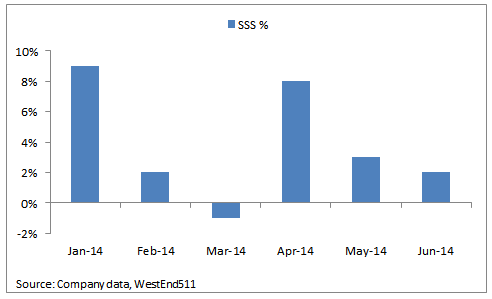 Long-term growth lacks visibility
In my view, LB's long-term topline growth lacks visibility in that the topline organic growth is facing a soft demand environment, and it seems that the only way for management to maintain its current pace of growth is by focusing on square footage and store expansion. I note that the number of VS stores has increased by 9 over the quarter, compared with 6 in Q1.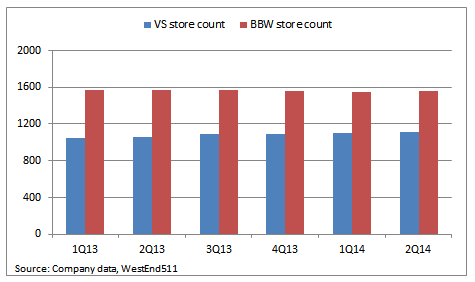 Essentially, the company is using square footage expansion to drive near-term topline growth, and I view this growth profile to be of lower quality given the declining mall traffic environment. However, LB is in a difficult position in that the company can only rely on square footage expansion to drive sales given the nature of the products they sell. Overtime, free cash will likely to be pressured due to the ongoing capex requirement.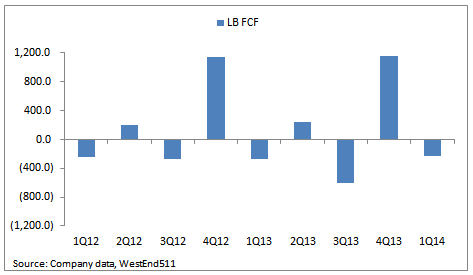 As for the bottom line growth, it seems that rational pricing and disciplined cost control are the only two major drivers behind the recent EPS beat. Gross margin beat expectations last quarter due to minimal promotional activities while operating margin was better than expected on disciplined cost control.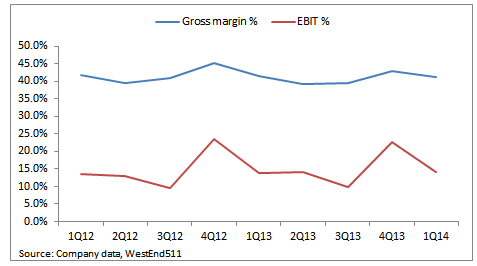 In short, LB will face near-term headwind given the soft demand environment. Near-term revenue growth will likely to be driven by store expansion and long-term growth lacks visibility for now. I will get constructive with the stock once there is evidence of a sustainable organic growth profile.
Disclosure: The author has no positions in any stocks mentioned, and no plans to initiate any positions within the next 72 hours. The author wrote this article themselves, and it expresses their own opinions. The author is not receiving compensation for it (other than from Seeking Alpha). The author has no business relationship with any company whose stock is mentioned in this article.