Evolving taste buds and recognition of health conscious people around the world has given rise to a growing category known as the home carbonation category. The category offers those whom consume carbonated soft drinks (CSD) a healthier and more environmentally friendly way to consume carbonated beverages. SodaStream (NASDAQ:SODA) has created this category which is actually more than a century old, but has only found its footing in the last decade or so as more and more people have decided to "ditch the can" in favor of creating their own customized, carbonated beverage at home. With soft drink producers such as Coca-Cola (NYSE:KO) and Pepsico (NYSE:PEP) continuing to witness declines in their respective CSD volumes over the last decade, the industry has seen its volumes reduced to levels not seen since 2003. Cola carbonate volumes in the United States plunged from just over 28 billion liters in 2009 to 24.7 billion liters in 2013, according to Euromonitor and Beverage Digest. They're projected to contract even further this year. But this doesn't mean that people are drinking fewer carbonated soft drinks, it means the ones they are drinking haven't been recognized by reporting agencies to be qualified within the category as carbonated soft drinks. A whole separate category of the CSD industry has been flying under the radar from reporting agencies such as Neilsen and IRI Group. This CSD category is known as the healthier alternative/alternative CSD category and is being lead by participants such as Zevia and Talking Rain.
So are Coke and Pepsi your father's Oldsmobile? There's no arguing against the trend which has taken hold around the world and certainly Coca-Cola and Pepsi are trying, feverishly, to reintroduce themselves and reengage their respective user base. Even retail buyers are concerned with the soft drink products offered by Coca-Cola and Pepsi today. Some retail buyers say they wouldn't be surprised if soft drinks today witness similar actions against them that have been taken against cigarettes because of the unhealthy ingredients within them. At some point, these two enormous brands and companies may recognize there is greater ease in consumer retention by acquiring these smaller players like Zevia and/or Talking Rain. Moreover, Talking Rain and Zevia may continue to grow their brands and further revolutionize the CSD industry by participating in the home carbonation category, a derivative, if you will, of the healthier alternative CSD category.
As we take a look at the growing home carbonation category we come to realize this product category is growing in roughly 50 countries. SodaStream has greatly developed this category into a $600mm category over the last decade and with the help of other complimentary product initiatives from a few additional companies underway, the home carbonation category should continue to grow well into the future. Where some people envision new products being introduced into the home carbonation category as competition for SodaStream, others view these products as a way to better service the multitude of usage factors that would invigorate demand for the category.
The top three firms aiming to introduce products in the coming months are well known to the industry. Sparkling Drinks Systems (SDS), Keurig Green Mountain (NASDAQ:GMCR) and Bevyz Global Ltd. have all been developing and marketing their latest products for several years now and as SodaStream continues to innovate and introduce new products to the market.
Capital Ladder Advisory Group has been able to demonstrate only one product offering to date via Bevyz Global. In March of 2014, Bevyz brought their Bevyz Fresh multi-drink system, produced and distributed by Cuisinart, to the International Home and Housewares Show. At the IHH Show we had a chance to see what the product could and could not do. I had the great opportunity to watch as buyers from a host of retailers around the world tasted the drinks produced by Bevyz Fresh. Additionally, we had the great pleasure of speaking with Bevyz Global head of business development Ariel Sterngold. The honest depiction of the retail buyers who tasted and watched the product demonstrate at the show was that the product pleased most. Capital Ladder had a much more discerning view of the machine, the taste of the beverage produced and the overall functionality of the machine.
First and foremost, we were pleased to see that the Bevyz Fresh machine could produce hot, cold and sparkling beverages with a relatively small footprint. Secondly, we were pleased by the technology used to dispense with the beverage concoction by using innovative single-serve technology. Unfortunately, those were the only two variables we found pleasing about the Bevyz Fresh machine. Due to the elongated list of issues we found with the Bevyz Fresh machine and limited benefits, we will bullet point them below:
Only carbonates at a mid-level and difficult to carbonate heavy syrups such as colas and root beers which were not available at IHH Show.
CO2 cylinders were very expensive compared to systems using CO2 in the market today. Bevyz CO2 is nearly double the cost of SodaStream CO2 and will need to be refilled twice as often due to size of cylinder being used by Bevyz Fresh.
In addition it consumes almost 2 times more C02 because you release the same amount of Co2 -+/- 7.5 grs- but in a glass of 10/16oz instead of in 0.750l - water in a SodaStream bottle).
Refill process currently performed by Bevyz directly through Bevyz.com.
Limited flavor assortment for both hot and cold beverages.
Cost of beverage per liter is higher than store bought sodas.
M.S.R.P $299.99 is high even when comparing to two separate machines for coffee/hot and carbonated beverages on the market today and readily available.
Electro thermic cooling system seems problematic based on performance at IHH Show.
Single-serve functionality is impractical for family meal drink occasions.
No ability to customize a beverage to suit the consumers' specific taste; less carbonation vs. more carbonation, more syrup vs. less syrup.
Does not make plain seltzer water/soda water.
Overall, while the Bevyz Fresh machine does add a single-serve and multifunctional element to the home carbonation category, it comes at a high price and with limited flavor choices. There will likely be little ability for the Bevyz Fresh product to appeal to the mass market (Wal-Mart (NYSE:WMT) does not carry Cuisinart small appliances). Bevyz Global has two significant investors in Keurig Green Mountain and Pepsico. We believe the product will be a high-end compliment to current systems in the home carbonation category which is the stated goal for the product.
Keurig Green Mountain has also been developing a single-serve home carbonation system and has partnered with Coca-Cola to produce co-branded flavors for the beverage giant. Keurig's Keurig Cold machine will likely launch in the fall of 2015, based on our estimated time frame, that seems to be in-line with the latest comments from the company. Ziad Shiblaq was recently quoted in the Douglas County Sentinel. "We want to make the whole home beverage experience," said Ziad Shiblaq, senior director for cold portion pack manufacturing for Keurig. "Right now it's just the hot side, so we're going to add the cold side." Shiblaq said the company plans a national launch of its cold beverages by September of 2015.
The Keurig Cold is also going to be produced as a single-serve system. Who better than to produce a viable single-serve, cylinder free home carbonation system than the single-serve innovator themselves? Unlike the Bevyz Fresh or SodaStream's home carbonation systems, the Keurig Cold will rely on an elemental reaction that will emit carbon from zeolites upon the introduction of cold water. There is not as much information available presently on the Keurig Cold, but we do have more details to dissect as the product launch draws closer. Let's dive into this product from a pro vs. cons perspective as follows:
Pros
Single-serve functionality without a CO2 exchange implementation.
Quality brand support from Coca-Cola and possibly other brands.
No apparent quality variation from glass to glass (company statement).
Recyclable pods (user must participate in process in order to recycle).
Few steps involved to deliver a carbonated beverage.
No lugging bottles and case packs of store bought soda.
Unlike the Bevyz Fresh, should be capable of making plain seltzer water.
Cons
Machine unit cost likely between $149.99-$199.99, considerably higher than current home carbonation systems.
No apparent ability to customize beverage to specific user taste.
Cost per liter likely higher than store bought soda (current K-cup pricing of $.55 per K-cup for only 10oz. of drink).
Lack of practicality in single-serve functionality for meal times and average family of 4 in North America.
Water tank will need to be maintained, adding to cost of application.
Electricity needed for machine to function, adding to cost of application.
Electricity needed for machine to function in conjunction w/water tank requires permanent outlet availability and space on countertop for daily practical use.
No portability like other home carbonation systems on the market today.
Most home carbonation systems are broadly sold for seltzer water. High cost of machine makes purchase less likely than the competing machines for this purpose (70% of home carbonation buyers use the machines for pure seltzer water creation according to NPD Group and Euromonitor).
Current K-cup packaging assumed, consumers will likely increase storage space to account for normal case pack or 2 liter bottles consumed weekly and/or monthly for Keurig Cold pods. (Assuming 10oz of drink per Cold pod).
When analyzing the Keurig Cold we come to draw the conclusion that there is still much to learn about the product and where Keurig hopes to see the product develop within the available sales channels. With that being said, it is apparent that the Keurig Cold will increase awareness of the home carbonation category and draw new consumers to the category. Capital Ladder believes the Keurig cold will find success in its North American launch, although establishing a user base for profitability with the product line will likely take some 12-18 months post launch.
Our last home carbonation company set to launch a couple of products toward the end of October in North America as well as globally is Sparkling Drink Systems. The company's namesake product line is justifiable if one is afforded the opportunity to sit down and talk with the company's founder, Serge Bueno. The newest line of products from SDS took 6 years to develop and will launch in roughly 50 countries. The product line is called Viberation. It's certainly a vibrant name, just like Mr. Bueno himself. Sparkling Drink Systems is no newcomer to the home carbonation category with products that have been widely distributed internationally for several years. So let's jump into what SDS will offer consumers.
The first set of products to launch will be the West Bend Viberant 110 and the Bobble Twist & Vibe. In addition to these hardware elements will be 500+ functional drink flavors for consumers to choose from including 12 taster packs; Cola Sensation, Happy Lemon, Electric Orange and Life Booster Energy. The flavors will retail at $3.49 ($4.99 for Life Booster Energy) for a pack of 6 that makes 3L (8.5 x 12oz servings) of beverage.
(Functional Benefit- Source SDS)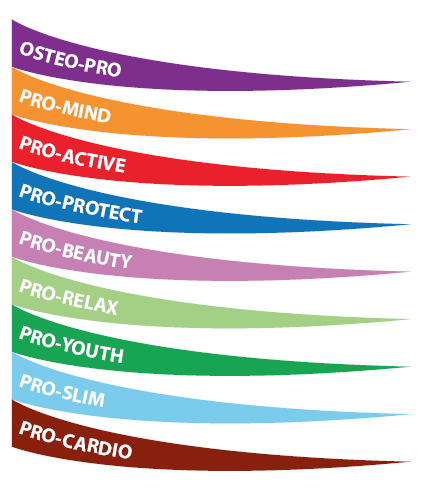 The Viberant B110 is a single-serve, non-electric soda maker and will carry an M.S.R.P. of $69.99. The unit will be sold as a kit with 12 assorted flavor pods to sample. One aspect of the Viberant that may find its way into the Keurig Cold is that the system allows the user to adjust the dosing for 8, 12 and 16oz. of drink. However, like the Bevyz Fresh system, the Viberant 110 will not produce plain seltzer water. Most all of the flavor pods to be offered from Sparkling Drink Systems will be proprietary and functional in nature. They will contain 50% of your daily need of Vitamin and Antioxidant in 1 pod… to be compared to Sparkling Ice with only 10%. Like many soda maker system companies to date, SDS has a couple of licensing deals for flavor pods including Kona Red and many others to come…one important one in 10 days. The KonaRed / Viberation co-branded beverage range is expected to include original Hawaiian CoffeeBerry, Organic Green Tea and Coconut Water flavor pods and be available in the United States in late 2014. SDS flavor pods recently received the endorsement of the famous Dr. Ian K. Smith.
The next product from SDS, also expected to launch this fall, is called the Twist & Vibe. The product is a collaborative effort between SDS and Bobble Water Inc. This product won't require a hefty up-front cost from the consumer, as it will launch with an M.S.R.P. of $29.99. As shown in the photograph below, the product is a simple Bobble water bottle that will attach to an adapter. This will allow the flavor pod to dispense directly into the Bobble water bottle.
The Twist & Vibe will be ideal for consumers who want filtered, sparkling, flavored water in an easy to carry, on-the-go bottle. In recognizing that many consumers will use this product on-the-go, the starter kit comes with a Cooling stick, which will cool the water in less than 5 minutes
Sparkling Drink Systems will follow up these product launches next year in the 1st quarter with the Viberant 210 and 250 (with 1.5 lit Water tank), followed immediately after in Q2 by the Viberant 300. The Viberant 300 is the company's higher-end, single-serve, electric home carbonation system. Viberant 300 comes complete with a 2 liter water tank, and will be able to dispense hot and cold beverages including all kinds of flavored coffees. Like its predecessors, the Viberation will not apply plain seltzer functionality at its launch.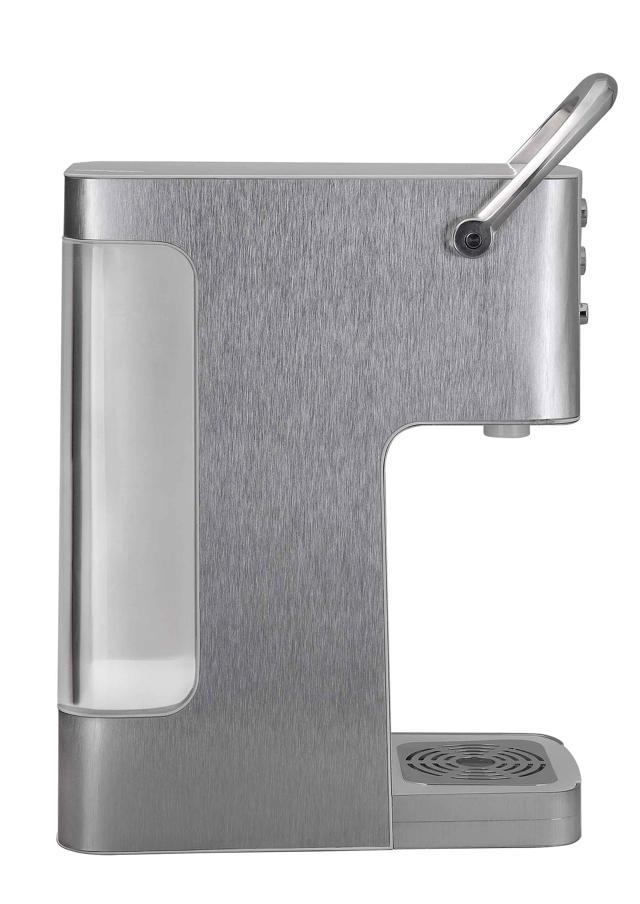 Capital Ladder Advisory Group had the opportunity to speak directly with Sparkling Drink System's Serge Bueno recently. In a word, Serge is certainly vibrant in his understanding and outlook for the home carbonation industry and category. The SDS founder believes that where some see the home carbonation category becoming more competitive might be the wrong way to look at the products and the category. Mr. Bueno believes that it is a matter of complimentary products entering the category and enhancing the categories appeal to a wide variety of potential consumers and drink occasions. Some of the systems are going to appeal to every day users while others systems may be used and purchased for occasional usage or specific functional usage. Mr. Bueno might be right, after all he has over 10 years of industry expertise.
In our conversation with the charismatic founder of SDS, Mr. Bueno also underscored some market misconceptions for us. Firstly, he made us aware that the newly developing product from Group Seb is being developed by Sparkling Drink systems, therefore, in a way they are also partnering with SodaStream with this Tefal branded soda maker that will utilize SodaStream CO2. On that note, in many products offered by Sparkling Drink Systems that use CO2 cylinders, if not the majority of products, the company uses SodaStream CO2 cylinders. To put it modestly, SodaStream and SDS have been working together for years to develop this home carbonation category in some way, shape or form. Mr. Bueno has gone so far as to recognize SodaStream's CEO Daniel Birnbaum as a man to admire for all of his accomplishments in growing the home carbonation category globally.
Moreover, Mr. Bueno recognizes that the home carbonation category has ample room for complimentary products to grow sales in the coming years. One might say that the company has hopes to achieve at least 10% of what SodaStream has achieved in the last 7 years. To paraphrase Mr. Bueno's comment during our conversation, "Every system is different and littered with its advantages and disadvantages; no single system is a one size fits all system". Capital Ladder has recognized this point of articulation by highlighting the different products for readers. In October, Capital Ladder will be testing the Viberant 110, Twist & Vibe as well as the various flavors for ourselves.
When analyzing the new systems entering the home carbonation category, the only system for which we believe there will be low consumer adoption is the Bevyz Fresh system. In a highly price sensitive category and for a product category that is highly discretionary and non-essential, the Bevyz Fresh system underwhelms along a variety of metrics, but none more important than pricing and carbonation efficacy. While no system is expected to be a one-size fits all system, we believe the Bevyz Fresh system has limited potential, but would enhance consumer awareness for the home carbonation category.
It's clear to see that the home carbonation category continues to grow globally. The variety of systems to be offered and with different applications to serve different drink occasions indicates that there is less competition expected and more completion of the category to be expected. Those companies with a global footprint and tiered distribution model like SDS, Bevyz Global and SodaStream are advantaged in the developing category as they are not relying on an individual market place and distribution chain like Keurig Green Mountain. Investors should continue to watch closely as these companies perform and grow within the home carbonation category over the coming years.
Disclosure: The author is long SODA, PEP. The author wrote this article themselves, and it expresses their own opinions. The author is not receiving compensation for it (other than from Seeking Alpha). The author has no business relationship with any company whose stock is mentioned in this article.