Introduction:
I have updated the original portfolio that I presented in Part 1. Simplicity is a very important component to avoid stress. I have found that my stress level is in direct proportion to the simplicity or lack thereof in my life. The more simplified my life is, the less stress I feel. The more complex my life is, the more stress I feel. Owning MLPs and there attendant K-1s causes me stress because of potential tax issues. I personally sold my KMP position in 2012 and switched to KMR after reading Philip Trinder's article here at Seeking Alpha. That simplified my life. It turned out to be an excellent decision on my part considering the recent Kinder Morgan reorganization that should be completed by the end of 2014. I was going to include KMP and PAA in this portfolio in order to increase the yield (while maintaining a safe dividend) until I read Uncle Pie's comments in Part 1. After reading his comments it was crystal clear that I should not have selected KMP and PAA for this portfolio (as I personally would not own them). I then replaced them with SO and O. Lastly, I decided to remove GSK and replaced it with AZN. This was recommended by one of my readers gabby1945. He had many other recommendations, I choose the one that made the most sense to me.
The 10 stocks that I consider the best of breed dividend stocks and their important metrics:
(click to enlarge) Portfolio #1

*= The actual total return of the entire portfolio. This was a precise calculation.
I like the above table because you can see the yearly initial dividend income side by side to the yearly current dividend income. As the years go by you can see the current increased dividend income vs. the initial dividend income clearly. This often gets lost as the years pass. I will reinvest all the dividends; this is the best strategy for young investors. I realize most retired investors will collect all their dividends or a portion of their dividends, so the amount of reinvested dividends will be different for each investor.
These 10 stocks cover 7 sectors:
1) (NYSE:MO),(NYSE:PM) and (NYSE:KMB) are in the consumer staples sector.
2) (NYSE:MCD) is in the consumer discretionary sector.
3) (NYSE:O) is in the financial sector.
4) (NYSE:ED) and (NYSE:SO) are in the utility sector.
5) (NYSE:KMR) is in the energy sector.
6) (NYSE:LMT) is in the industrial sector.
7) (NYSE:AZN) is in the healthcare sector.
20 year track record, average annual total return: (1994- 2014; Total return includes stock price appreciation and dividends.)
I used this tool to attain the annual total return: LOW-RISK-INVESTING
1) MO = 18.1% = 2,732%
2) O = 16.6% = 1,989%
3) LMT = 14% = 1,297%
4) AZN = 13.2% = 1,100%
5) MCD = 12.2% = 904%
6) SO = 12.1% = 887%
7) KMB = 10.1% = 587%
8) ED = 9.2% = 488%
9) PM = 12.9% = 117%. Since PM is a spin-off of MO, the data starts in 2008, so there is only a track record of 6 years. I am not concerned.
10) KMR = 20.6% = 1,087%. KMR had its IPO in 2001, so therefore, it only has a track record of 13 years. And it is one fabulous track record for a safe stock. Unfortunately, KMR will not exist after the reorganization is completed by year-end. At that point, KMR shareholders will receive 2.4849 shares of KMI for each KMR share.
The KMR exchange for KMI will be a NON-taxable event. The cost basis in KMR will be transferred to KMI. The KMI cost basis can be calculated by dividing the KMR cost basis by the conversion factor of 2.4849. Fortunately, I believe that KMI belongs in this portfolio. I will sacrifice income for growth and buy KMI when appropriate.
When to add to these positions:
In Part 1, I described 3 ways to add to one's position. Here is Part 1:
A Dividend Growth Portfolio For New Investors And Retirees Yielding 4.8%, Part 1
1) Dollar cost averaging.
2) Limit order at targeted prices with good to cancel instructions.
3) Watching the market on a daily basis and deciding when a stock is undervalued or mispriced due to market volatility or emotional sell offs that are temporary.
I stated in Part 1 the following:
Personally I like to watch the market and decide when a sale becomes available. However, I imagine most investors do not have the time or inclination to determine when a stock is undervalued, so they should start with the dollar cost average approach. After they have built up their portfolio over the course of a year and have seen how their stocks trade, they may want to pull the trigger if and when one of the stocks has a nice pullback (8-10% or more).
I have decided to invest $6,500 per year into this portfolio and I am going to inform my readers which stocks I am going to add prior to purchasing them via my instablog. If you want to know in real time which stocks I will purchase, click the follow icon at the top of this article and you will be able to see my instablog listed under Authors You Follow on the Seeking Alpha home page.
Conclusion:
Why did I choose these dividend growth stocks:
They have exceptional track records for long time periods and they are relatively safe dividend stocks. Four of the ten stocks have raised their dividend for more than 25 consecutive years. MO has raised their dividend for 44 consecutive years, KMB has a streak of 42 years in a row, ED has a 39 year streak, MCD has a 37 year streak and LMT has raised their dividend 11 years in a row.
Past performance is not a guarantee of future results, however in the case of these best of breed dividend stocks, long term track records establish a successful pattern that I believe substantially increases ones chances of future success.
I would personally own all of these stocks if and when they meet my income goals.
I personally own 3 of these 10 stocks: MO, KMR and ED. ED was a recent purchase for me. It is a tiny position in my personal retirement portfolio at this point in time, however I will be adding to my ED position over the next several years. I call ED, steady Eddie.
My personal portfolio can be seem here: My High Dividend Yield Retirement Portfolio Delivers 8.8% Of Income For This Retiree: Updated
Consolidated Edison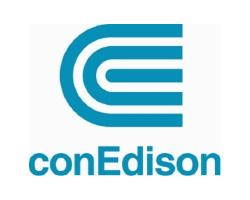 Founded in 1823, Consolidated Edison has been boosting its dividend every year since 1975. The company's annual increases are usually less than 1%, but the company still offers an impressive yield. Investors can expect dividend increase announcements each January.
Disclosure: The author is long MO, KMR, ED, AGNC, PSEC. The author wrote this article themselves, and it expresses their own opinions. The author is not receiving compensation for it (other than from Seeking Alpha). The author has no business relationship with any company whose stock is mentioned in this article.
Additional disclosure: I am not recommending anyone buy these stocks. Please do your own due diligence to decide what investments meet your individual goals and income needs. I take 100% responsibility for my decisions to buy or sell stocks and for managing my portfolio. I advocate all investors do the same with their investments and portfolio. Each investor's BUY, SELL, or HOLD decision is based on one's risk tolerance, time horizon, and dividend income goals. My personal recommendation may not fit each investor's current investing strategy.