With only a few more shopping days until Christmas, consumers will be hitting the stores and web to find their last minute gift items. According to the latest Compete Holiday Insights, as on Dec. 12, only 17% of consumers had finished their holiday shopping and a shocking 12% had not even begun. The week of Dec. 6 did mark a turning point, though — more than half of respondents (62%) had completed at least half of their holiday shopping.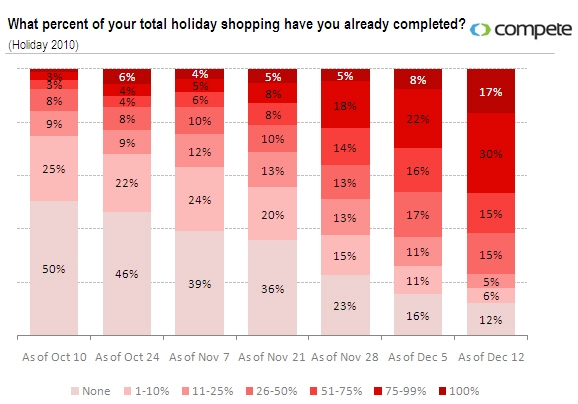 Gift cards were very popular items to buy that week, showing a 21% growth in purchase rate over the week prior and 60% growth from two weeks ago. Clothing and shoes as well as toys and games continue to be the most frequently purchased items.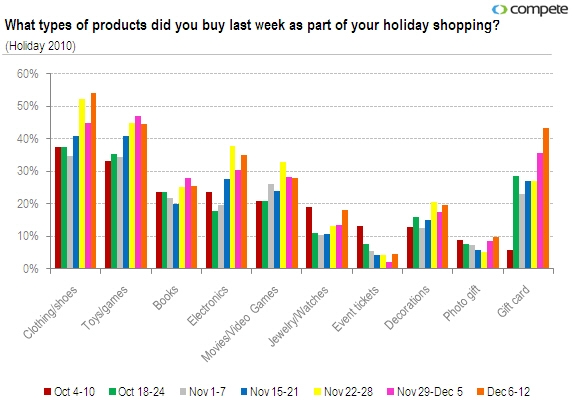 Wal-Mart (NYSE:WMT) saw a large bump in shopping, with a little fewer than 60% of respondents purchasing a holiday item from a Wal-Mart store. Target (NYSE:TGT) ranks as the second-most-shopped store, and Kohl's (NYSE:KSS) comes in at number three.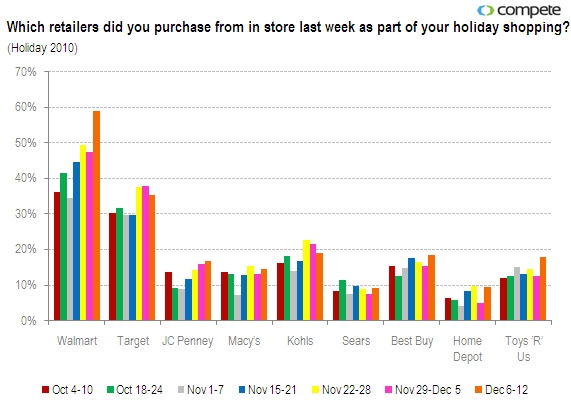 Online, Amazon (NASDAQ:AMZN) continues to reign supreme. During the week of Dec. 6, 52% of online holiday shoppers purchased an item from Amazon. Walmart.com has inched its way up over the last few weeks to be the second-most-shopped online retailer, while eBay (NASDAQ:EBAY) holds the number three spot.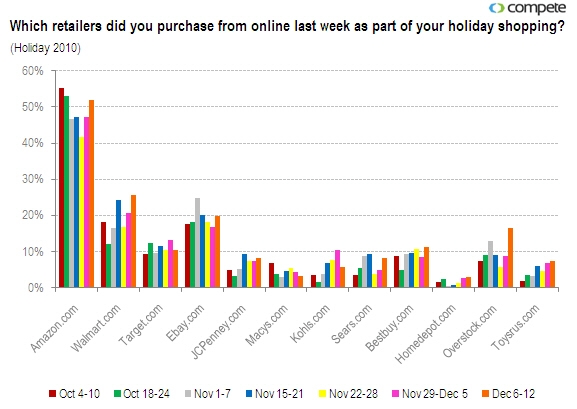 Stay tuned for a post-holiday report, when we see where and what last-minute shoppers bought to round out their holiday gift lists.