Plenty of stocks have taken off during this December market run. Below is a table of 23 names in the S&P 1500 that are currently trading a whopping 25% or more above their 50-day moving averages. Trading more than 10% above the 50-day moving average is pretty impressive, so 25% and higher is pushing into the stratosphere.
Diamond retailer Zale Corp (NYSE:ZLC) tops the list at 39.3% above its 50-day, followed closely by Gibraltar Industries (NASDAQ:ROCK) at 39.2%. Two other Consumer Discretionary names -- Winnebago (NYSE:WGO) and Arbitron (NYSE:ARB) -- rank 3rd and 4th at 38.62% and 38.29% respectively.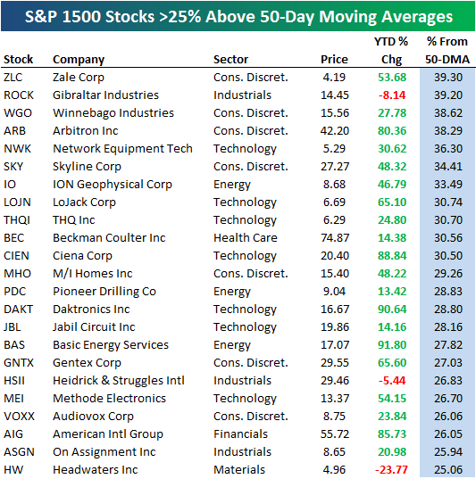 Below we highlight trading range charts for 8 of the stocks shown above that have basically gone parabolic recently. All are trading at 52-week highs as well.
If you've been lucky enough to own these names throughout their recent runs, you might want to think about locking in some profits.
Click charts below to enlarge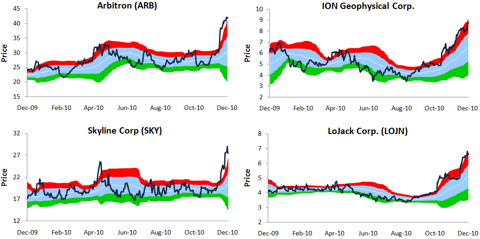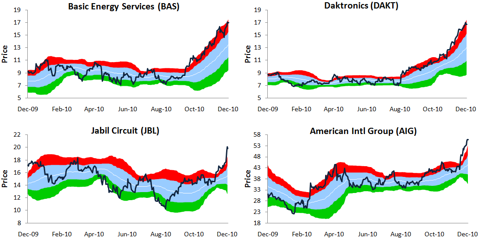 Disclosure: No positions