By Sheena Lee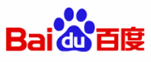 China's largest search engine Baidu (NASDAQ:BIDU) recently posted a third-quarter net profit that more than doubled compared with a year ago, and its stock has shot up more than 100 percent this year, but a senior official said last week that the company's growth will slow down in 2011 after a steady run-up.
Although sell-side analysts have yet to change their price targets on Baidu since our October 26th prognosis, its shares are already down this week due to the executive's comments. Haoyu Shen, Baidu's senior vice president of business operations, said that the company will face tougher comparisons next year, and would seek to grow through acquisitions and new advertising methods, reported Reuters.
Shen also pointed out that a new keyword advertising system that went live this year, and Google's (NASDAQ:GOOG) diminished presence in China, won't likely repeat themselves next year.
However, Goldman Sachs maintained a Buy rating and $115 price target on the Chinese firm, and Citigroup also reiterated their Buy rating and $133 price target. The Alacra Pulse Prognosis median 1s $115.
Meanwhile, Facebook founder Mark Zuckerberg toured Baidu's office and lunched with the company's founder and CEO, Robin Li. Zuckerberg, who is currently learning mandarin, has previously expressed interest in doing business in China, where his website is censored. He said in October:
How can you connect the whole world if you leave out 1.6 billion people?
Zeus Kerravala, an analyst with the Yankee Group, said:
It's a big black hole for Facebook. If it's going to be the world's premier social networking tool, they can't forget about a sixth of the world. The value of any network goes up when you have more people on it, and it does open the door for different sponsors and applications.
Baidu controls 73 percent of the Chinese search market and has said that it plans to expand outside of China.

As for US search giant Google, analysts are still overall upbeat on the company and the median price target remains at the $670 level in Alacra's December 2nd prognosis on Google. But Google remains on the hunt for a coupon retailer, and now lawyers are debating whether the silicon valley behemoth should even be allowed to acquire more companies.
Gary Reback, the lawyer that led the antitrust case against Microsoft in the 1990s, accused Google of abusing its dominance, while lawyer Glenn Manishan argues that Google has not engaged in anticompetitive practices and does not have a stranglehold on the search market, according to New York Times' DealBook.
The highly anticipated Google TV also experienced a setback after the company has reportedly delayed the launch so it could refine the software. "Google as a company is not a particularly partner-friendly or partner-focused company," said James L. McQuivey, an analyst at Forrester, who added that because of the delay, it might take another year before Google TV has a chance to catch fire.
As for Google's product designs and user interface experience, GigaOm's Om Malik said that there's still room for improvement:
Google is like an old dog trying to learn new tricks. The good news is that Google isn't that old, and more importantly, the company knows it has a problem and is trying to find ways to fix it.
Disclosure: No positions