This article analyzes some of the key facts and trends revealed by 2Q14 results reported by Buckeye Partners L.P. (NYSE:BPL). It evaluates the sustainability of the partnership's Distributable Cash Flow ("DCF") and assesses whether BPL is financing its distributions via issuance of new units or debt.
A brief description of BPL's four business segments is provided in a prior article.
Adjusted EBITDA for recent quarters and the trailing twelve months ("TTM") ended 6/30/14 and 6/30/13 is presented in Table 1 below. Adjusted EBITDA, a non-GAAP measure, is one of the primary measure used by BPL's management to evaluate each business segment, overall performance, resource & capital allocation, and the viability of, and rates of return on, proposed projects. Adjusted EBITDA and DCF eliminate: a) non-cash expenses such as depreciation and amortization; b) unit-based compensation expenses; and c) items that management deems not indicative of core operating performance results and business outlook. This last factor provides management enormous latitude.

Table 1: Adjusted EBITDA from continuing operations; figures in $ Millions. Source: company 10-Q, 10-K, 8-K filings and author estimates.
A large, unexpected, loss was generated by BPL's Merchant Services segment, a wholesale distributor of refined petroleum products, including gasoline, propane, ethanol, biodiesel and petroleum distillates (e.g., heating oil, diesel fuel, kerosene and fuel oil). Apparently, Merchant Services attempted to take advantage of excess storage capacity at Global Marine Terminals' BORCO facility in the Bahamas by increasing inventory with the intent of generating higher margins upon sale of the gasoline and blended products during peak demand periods (the current driving season and the upcoming heating season). Liquid petroleum products inventory as of 6/30/14 indeed spiked to 155 million gallons ($429 million), up from 102 million gallons ($291 million) as of 12/31/13 and, more dramatically, up from 62 million gallons ($181 million) as of 6/30/13.
In 2Q14 gasoline and ethanol prices moved in an opposite direction from that expected by Merchant Services (ethanol is carried in inventory to support the gasoline business). At the same time, negotiations with third parties interested in utilizing BORCO's excess storage moved at a faster pace than anticipated. In order to stem further losses on the inventory and be able to turn over the capacity to a new customer, Merchant Services liquidated its inventory positions at the facility and incurred losses of ~$0.16 per gallon. Hence the negative $26 million of Adjusted EBITDA for this business segment in 2Q14.
Management believes the poor performance is isolated to the second quarter and made a number of changes intended to prevent a recurrence, including installing a new President for the segment. It also stated Merchant Services generated positive EBITDA in July 2014. Table 1 shows that contribution from the remaining segments actually increased $27.9 million (18.7%) compared to 2Q13. The increase was largely driven by contributions from the $850 million acquisition of 17 Hess (NYSE:HES) terminals completed in December 2013.
Losses from natural gas storage operations are excluded from Table 1. This follows BPL's December 2013 decisions to approve of a plan to divest its natural gas storage segment facility operating in Northern California, classify the segment's assets and liabilities as "held for sale," and adjust prior period results of the natural gas storage segment so that they appear under "discontinued operations." Table 1 therefore reflects only results of continuing operations.
Management also excluded from Adjusted EBITDA acquisition and transition expenses related to the Hess terminals acquisition. These expenses totaled ~$17.4 million in the 9 months ending 6/30/14 and are also not reflected in Table 1.
BPL recorded a $169 million impairment charge in 4Q13 in connection with the decision to divest the natural gas storage segment. That charge proved insufficient when, in July 2014, an agreement to sell the natural gas storage business for $105 million was signed. The transaction is expected to close in 4Q14 or 1Q15. As a result of the sale, BPL recorded an additional impairment charge of $26.3 million in 2Q14. Because natural gas storage is classified as discontinued operations, that charge is not reflected in the Adjusted EBITDA figures in Table 1.
Table 2 compares each period's Adjusted EBITDA on a per unit basis to that of the corresponding prior year period. It indicates a 4% drop in the TTM ended 6/30/14:

Table 2: Adjusted EBITDA from continuing operations. Source: company 10-Q, 10-K, 8-K filings and author estimates.
The drop in Adjusted EBITDA per unit in the TTM ended 6/30/14 is not entirely due to Merchant Services' poor performance in 2Q14. Had that segment generated $5 million of Adjusted EBITDA in 2Q14 (instead of a negative $26 million), total Adjusted EBITDA for the TTM ended 6/30/14 would have been $705 million. While that would have represented an increase in absolute dollar terms, it would still have constituted a 2.5% decline on a per unit basis due to a 10% increase in the number of outstanding units between 2Q13 and 2Q14 (an additional 10.5 million units were issued during that period). The 2.5% decline can be attributed to the timing of the equity issuance to partially fund the Hess terminals' acquisition. In October 2013 BPL issued 8.6 million units, yet the assets were acquired in December and contributed to EBITDA for only 21 days in the 6 months between July and December 2013.
BPL's definition of DCF is presented in an article titled "Distributable Cash Flow." The article also provides definitions used by other master limited partnerships ("MLPs"). Based on this definition, DCF reported by BPL for the TTM ended 6/30/14 was $440 million ($3.89 per unit), down from $468 million ($4.60 per unit) in the corresponding prior year period, as shown in Table 3 below:

Table 3: Figures in $ Millions (except per unit amounts and % change). Source: company 10-Q, 10-K, 8-K filings and author estimates.
In the TTM ended 6/30/14, and for the last 4 quarters, DCF per unit declined while distributions per unit increased. DCF per unit in the latest TTM period would have shown a decline (to ~$4.20) even if were we to reduce the unit count by the 8.6 million units issued in connection with the Hess acquisition.
Reported DCF may differ from sustainable DCF for a variety of reasons. These are reviewed in an article titled "Estimating sustainable DCF-why and how". Applying the method described there to BPL's results generates the following comparison between reported and sustainable DCF: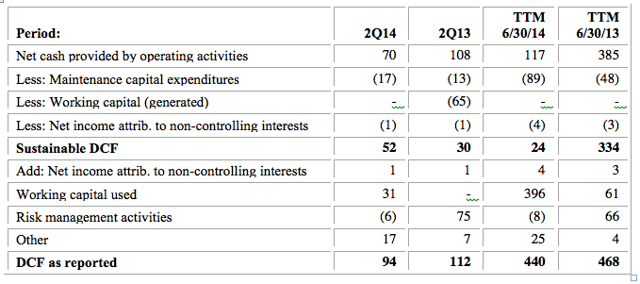 Table 4: Figures in $ Millions. Source: company 10-Q, 10-K, 8-K filings and author estimates.
Looking at Table 4 it is clear that only a small portion of the $440 million of reported DCF is sustainable. Only by excluding $396 million of investment in working capital (most of which went into the inventory build-up previously discussed) can one conclude that BPL indeed generated $440 million of DCF in the TTM ended 6/30/14.
Under BPL's definition, reported DCF always excludes working capital changes, whether positive or negative. In contrast, as detailed in my prior articles, I generally do not include working capital generated in the definition of sustainable DCF, but I do deduct working capital invested. Despite appearing to be inconsistent, this makes sense because in order to meet my definition of sustainability, the MLP should generate enough capital to cover normal working capital needs. On the other hand, cash generated from working capital is not a sustainable source and I therefore ignore it. Over reasonably lengthy measurement periods, working capital generated tends to be offset by needs to invest in working capital. I therefore do not add the $396 million of working capital consumed to net cash provided by operating activities in deriving sustainable DCF for the TTM ended 6/30/14.
The cash outflow on risk management activities in the TTM ended 6/30/13 relates principally to a $62 million payment to terminate interest rate swap agreements in connection with BPL's issuance in June 2013 of $500 million 4.15% notes due July 1, 2023. Management's reported DCF number for that period is higher than my sustainable DCF number in part because management adds back this cash outflow, while I do not. Having reviewed the history of similar types of cash outflows, I conclude it is hard to argue that they reflect events of a "one-time" nature. For example, risk management cash outflows in excess of $70 million were recorded in 2Q13, 3Q11and 1Q11; a cash inflow in excess of $70 million was recorded in 4Q11. Some of the gains and losses related to these cash flows are not reflected in BPL's profit and loss statement. Rather, they increase or reduce total equity through the statement of comprehensive income.
Coverage ratios presented in Table 5 below show dramatic differences between reported and sustainable DCF. The 2Q14 figures, and to a less noticeable extent the latest TTM figures, reflect the adverse impact of poor performance on part of the Merchant Services segment:

Table 5: Figures in $ Millions (except Coverage Ratios). Source: company 10-Q, 10-K, 8-K filings and author estimates.
The major source of these large differences is, as seen in Table 4, the treatment of cash consumed by working capital. My view is that increases in inventory and trade receivables are normal business requirements that reduce cash generated by operating activities. Therefore they cannot be deemed available for distribution to partners. I prefer the DCF to more closely track the sustainable cash generated even if it means having to deal with lumpy results.
Note that BPL reported 2Q14 and 2Q13 coverage ratios at 0.73 and 1.02, respectively, i.e., lower than the 0.74 and 1.11 shown in Table 5. This is because the Table 5 ratios are based on what was actually distributed in these periods, while BPL's reported coverage ratio is based on a slightly higher figure -- the amount declared and actually distributed in the subsequent quarter.
Distribution growth has been slow. Following zero growth in the 5 quarters ending 12/31/12, the rate was increased by 1.25 cents per unit each quarter in 2013 and in the first 2 quarters of 2014. Management expects increases of no more than this same modest amount of $0.0125 per unit per quarter over the next few quarters.
Table 6 below presents a simplified cash flow statement that nets certain items (e.g., acquisitions against dispositions, debt incurred vs. repaid) and separates cash generation from cash consumption in order to get a clear picture of how distributions have been funded:
Simplified Sources and Uses of Funds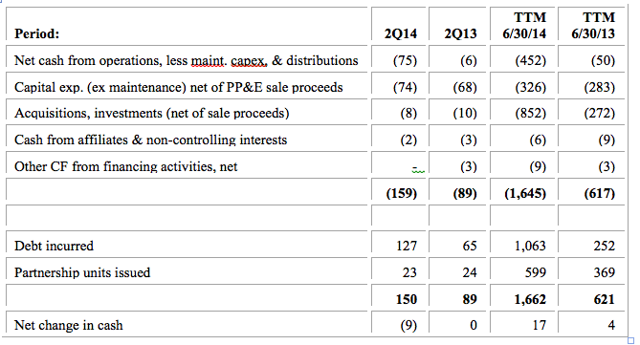 Table 6: Figures in $ Millions. Source: company 10-Q, 10-K, 8-K filings and author estimates.
Table 6 very clearly indicates that BPL is funding distributions by issuing debt and equity. BPL continues to issue units; on August 12, 2014, it sold 2.6 million units (with a further 350,000 to be sold pursuant to the underwriters' overallotment option) at $76.60.
Table 7 below provides selected metrics comparing BPL to some of the other MLPs I follow:
As of 08/18/14:

Price

Current Yield

TTM

EBITDA

EV / TTM EBITDA

2014 EBITDA

Guidance

Buckeye Partners

$76.09

5.85%

642

18.9

-

Boardwalk Pipeline Partners (NYSE:BWP)

$19.98

2.00%

700

11.7

650

El Paso Pipeline Partners (NYSE:EPB)

$42.40

6.13%

1,139

12.6

1,200

Enterprise Products Partners (NYSE:EPD)

$76.84

3.75%

4,922

18.3

-

Energy Transfer Partners (NYSE:ETP)

$57.20

6.68%

3,142

11.1

-

Kinder Morgan Energy (NYSE:KMP)

$98.07

5.67%

5,565

11.8

5,900

Magellan Midstream Partners (NYSE:MMP)

$83.13

3.08%

985

22.1

1,011

Targa Resources Partners (NYSE:NGLS)

$71.20

4.38%

879

12.6

950

Plains All American Pipeline (NYSE:PAA)

$57.79

4.46%

2,036

14.3

2,175

Regency Energy Partners (NYSE:RGP)

$31.03

6.32%

690

24.2

-

Suburban Propane Partners (NYSE:SPH)

$44.12

7.93%

326

12.0

-

Williams Partners (NYSE:WPZ)

$51.54

7.11%

2,293

14.4

2,760
Table 7: Enterprise Value ("EV") and TTM EBITDA figures are in $ Millions; TTM numbers are as of 6/30/14, except for BWP and SPH, which are as of 3/31/14. Source: company 10-Q, 10-K, 8-K filings and author estimates.
It would be more meaningful to use 2014 EBITDA estimates rather than TTM numbers, but not all MLPs provide guidance for this year. Of those I follow, the ones that I have seen do so are included in the table. Note that BPL, EPD, and MMP are not burdened by general partner incentive distribution rights ("IDRs"); hence their multiples can be expected to be much higher.
Management expected distribution coverage to fall below 1x in 2Q14 but to strongly rebound in the second half of 2014. It expressed high confidence in an appreciable uplift in cash flows for the full year from past growth capital expenditure projects, including from the crude-by-rail Perth Amboy activities and full year contribution from the BORCO expansion. Following the poor 2Q14 results, it now expects coverage for the full year to fall slightly below 1x.
I would not purchase BPL units at their current price level. Were I long, I would replace them with EPD, PAA or NGLS. Factoring in the IDRs, my rough calculation is that the IDR-adjusted EV/TTM EBITDA multiple for NGLS is ~14.5x (significantly below BPL) and for PAA ~17.8x (also below BPL). EPD, which I see as superior to BPL in all metrics, can be purchased at about the same multiple. BPL has not been generating excess cash that could help fund its capital expenditures, its level of debt is relatively high (5.1x debt to TTM EBITDA as of 6/30/14), and it funded its distributions in the latest TTM period by issuing equity and debt. Although BPL's current yield is significantly higher, I believe its value proposition is not nearly as compelling.
Disclosure: The author is long EPB, EPD, ETP, MMP, PAA.
The author wrote this article themselves, and it expresses their own opinions. The author is not receiving compensation for it (other than from Seeking Alpha). The author has no business relationship with any company whose stock is mentioned in this article.