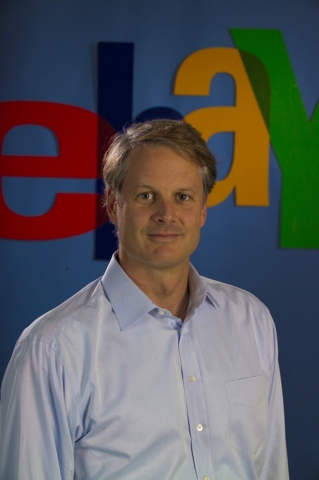 With the holidays around the corner, we decided to do a mini series about a few of the tech stocks that we follow all year long. We are the first ones to judge and criticize how these companies are run but as they say, it's always much easier to criticize then actually run a company. So we decided to go ahead and write a series about what we would do with these companies.
Management in the past few years
Since the arrival of John Donahoe, I think eBay's (NASDAQ:EBAY) general direction has been much better than in past years. One of the key challenges for eBay is that it aims to be at the center of e-commerce but it's not quite clear where that center is. The sales are booming but it is also changing very fast. A few years ago, auctions were the driving way to buy goods online but that evolved towards listings. Through Ebay and investments in Kijjiji and Craigslist, Ebay has generally been well positioned for all of these trends. It is now working very hard to be well positioned in the booming mobile segment.
The one thing that has impressed me most about John Donahoe, however, is that Paypal seems to finally be getting the attention that it deserves inside eBay. You might say he has no choice to do so after its continued growth. In fact, I've been very public about the fact that I've been valuing eBay as a bank rather than as the ecommerce company that it once was exclusively.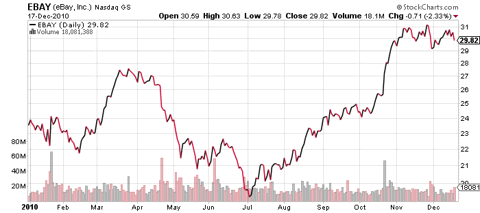 Click to enlarge
General Vision
Be at center of online transactions for both e-commerce and services alike through innovative and customer friendly services.
Initiatives/Priorities I would get started on
B2B: Business to Business is a growing part of what is happening on the internet and it's fair to say that it will be a big part of the future. eBay needs to take a central role in those transactions and one great way to do that would be buying Alibaba from Yahoo (NASDAQ:YHOO). Alibaba is a leading B2B player and is quickly expanding beyond its Chinese origins.
Craigslist: eBay is part owner and in my opinion it's time to complete the acquisition. Craigslist has proved it was a player for the long term and eBay's power could certainly help it keep that place. For profitability purposes, I would slowly start integrating more "premium listings". Like Google's (NASDAQ:GOOG) adwords, however, these listings would be clicks-based and only appear when they prove relevant to users.
Coupons: Internet e-commerce used to be mainly done through auctions and then moved to classified websites such as Craigslist. That is now moving to a new center as coupon websites such as Groupon are gaining a lot of traction and websites. eBay needs to get involved here as quickly as possible. It would be a good fit to buy Groupon although the leading coupon player is quickly becoming a very expensive buy. Otherwise, smaller players like Coupons.com might still be possible to get. eBay must act quickly before it gets too light.
Change its mentality: eBay, Craigslist, Stubhub, etc. These are all niche players that answer to a specific consumer need. I think it's important for Ebay to be more proactive in these markets. For example, when coupons started being a trend over a year ago, eBay should have acted then. It would have been much cheaper one year ago to make a major acquisition or start a product of its own. But as eBay takes time to answer, it becomes much more expensive to get into the game.
Develop a ticketmaster alternative: Ticketmaster (TKTM) is a dominant player in the ticket industry and has been charging very high fees because of its dominance. Recently, it has even started competing with eBay in the resell of tickets. I think Ebay is one of the companies that could develop a solid Ticketmaster competition. It is about creating a robust, flexible and innovative solution that helps merchants maximize their revenues while diminishing the fees to event holders. Because of the low competition, the margins available right now are very high.
Use Paypal as a hub to offer expanded loans, credit cards: Paypal has made it easy for consumers to exchange money between their Paypal account and their eBay account. It could slowly start offering more financial products to these users starting with credit.
Diminish fees charges to Paypal users: Being profitable is important but remaining the leading player for e-commerce transactions is even more so and one of the only complaints about Paypal are the high fees. I think that Paypal should aim to slowly diminish these fees in order to make it much more difficult for competitors to enter the market. Instead, focus on offering expanded services to make up and even increase revenues per user.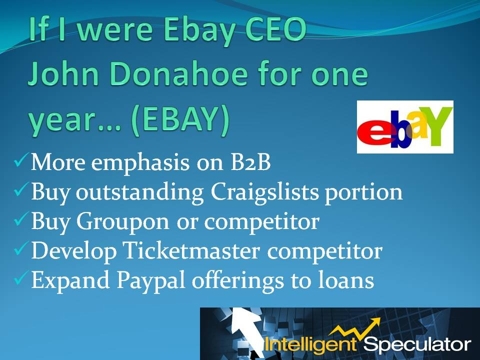 Click to enlarge
Disclosure: Long eBay