The new sell ratings by Capstone and CapitalOne Southcoast were a much needed roadblock to interrupt the irrational Tesla Motors (NASDAQ:TSLA) train. The electronic car maker, which has a market cap of $2.8 billion, has progressively recorded operating losses this year, and has increased its year over year operating loss by 782% since 3Q2009. The company boasts a growing gross profit, but let's be clear – this came as a result of increased "services revenue," something that wasn't even on the map last year, and a defensive "cost" strategy.
The company currently has a dual revenue model, "Auto Sales," which currently only includes the sporty Roadster (Image 1) at an average $110,000/vehicle, and "Development Services," a unit of service outsourcing their concept to other companies, such as Daimler and Toyota (NYSE:TM) (both have invested in Tesla). The Roadster sales, which were projected to have high growth, have disappointed, with only about 600 selling through the first 3 quarters of 2010. Sales have also continued to decline heavily since 3Q2009 (400 in 3Q2009 and about 200 in 3Q2010). This is hardly what Tesla shareholders had in mind when they were paying 25x Revenue for this baby (Ford is .5x Revenue and Toyota is .53x Revenue).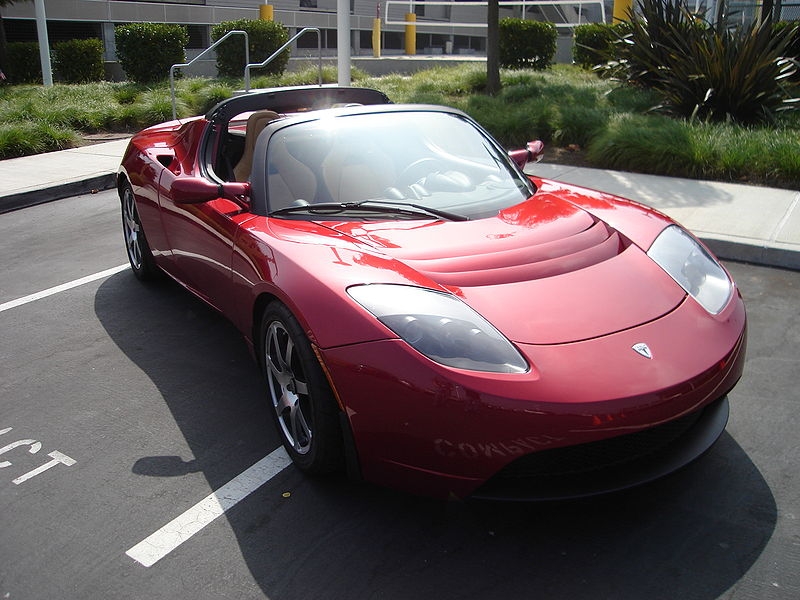 Image 1: Roadster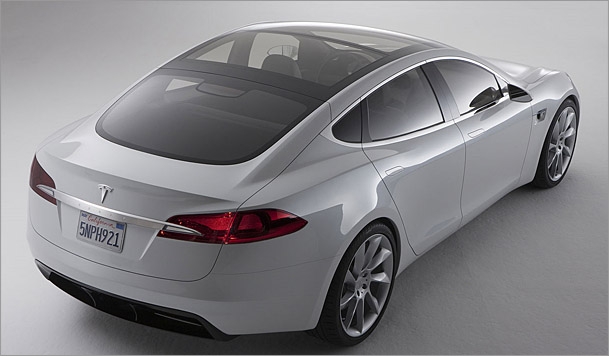 Image 2: Model S
Expecting high growth, the company bought a facility with a 400,000-500,000 vehicle capacity (again, only 200 sold in 3Q2010), and is betting the house, literally, on its Model S type unit, which is expected to launch in 2011. Model S, which will be selling for a base of about $50k/vehicle, will be competing with the middle class BMW and Mercedes series, and Tesla expects to sell 20,000 units in 2013. This is an extremely optimistic estimate, however, and leaves the shareholders holding almost nothing but risk in their hands.
My estimates for 4Q2010 are listed below and at current estimates, the company stands to hold an annual $147m operating loss at year-end. A disappointing way to look at this is that for every $3.5 million invested by shareholders in Tesla, the company is only able to sell 1 vehicle at $110,000 and $20,000 of development services. The remaining $3.39 million is the risk of producing an unproven concept. High price to pay for efficiency. For the same $3.5 million investment, both Ford (NYSE:F) and Toyota are able to sell $7 million worth of vehicles.
click to enlarge

I strongly believe that Tesla is much better off cutting its auto making unit and focusing entirely on its Services unit, which is currently seeing adequate growth.
From an investment perspective, I've noticed that recently there has been a willingness to pay an extremely high price for several companies that haven't yet proven their worth, TSLA being one of them. This is very reminiscent of the internet bubble, which occurred about a decade ago. Financial models were estimated using high revenue multiples and the majority of investors ended up losing in the end, as companies ultimately failed. If Tesla has any struggle selling its Model S, this stock will be relatively worthless. As the only unit that has been sustainable at Tesla so far is their small development services unit, I would say the target price is about $15 (half of current value), given the incredibly high risk riding entirely on the Model S vehicle that has yet to be launched.
Disclosure: I have no positions in any stocks mentioned, and no plans to initiate any positions within the next 72 hours.