Mattel (NASDAQ:MAT) is losing its investor base. Over the past 6 months, there have been 30 insider transactions for Mattel. All 30 transactions have been sells, consisting of over 1,000,000 shares. Furthermore, institutional shareholders have sold off more than 11,000,000 shares in the past 3 months, which is a nearly 3.5% reduction in holdings. This warrants further analysis, and it would appear that Mattel is doomed to underperform the market unless management gets serious about adapting to the new realm of toy making.
It should not be a new revelation to anyone that Mattel has had its struggles this year, largely a result of a poor showing during the holiday season. For two straight quarters, Mattel has underperformed even conservative revenue estimates, and as a result, the stock has plummeted over 25% year to date. For many companies, this would be a buying opportunity, and we would see insiders and large shareholders picking up shares at bargain prices. This time, however, it seems that Mattel's problems are evidence of the fundamental problems in Mattel's business and management.
First off, we cannot blame the economy for Mattel's struggles. Household income has been rising steadily, and other toy companies have been doing well. While Mattel saw their revenue drop 9% last quarter, Hasbro (NASDAQ:HAS) saw an increase of 8% and JAKKS Pacific (NASDAQ:JAKK) increased revenue by 17%. Mattel's struggles are inherent to Mattel, and a direct result of Mattel's inability to adapt to the changing toy market. Mattel has failed to realize the effects of the growing female body image movement and the movement of the industry away from physical toys and towards interactive online and on screen play. While Mattel has some bright spots, it appears that many institutional investors are betting against the toy giant.
Female Body Image and Feminist Movement:
Barbie: In the relatively high margin business that Mattel operates, people pay for the name of the toy brand. Branding is everything. The Barbie name could, however, be losing its luster. Much of this could be due to the growing body image and feminist movement. There is a growing demographic, especially in the United States, that see Barbie as teaching young girls the wrong ideas about their bodies, and encouraging anorexic and bulimic behavior. From 2012 to 2013, Barbie revenues fell 1% internationally, but 12% in North America, underscoring the significance of the feminist and body image movement. This body image movement is greatly growing in popularity and Barbie is the poster for this movement. In my opinion, Mattel will continue to lose revenue from Barbie.
As a way to address the decline of Barbie, Mattel has been rolling out different variations of dolls, including Monster High and Ever After High. Short term, this has proved successful. From 2012 to 2013, Mattel had a 25% increase in revenue in the non-Barbie girls toys caused from the Monster High and launch of the Ever After High doll lines. These dolls are animated girl characters in High School, and although they have had short lived growth in product sales, I would not be willing to risk money that they continue to increase sales volume, given that they are essentially the same as Barbie but with different colors. Long term, this fails to address the underlying problem, which is the growing demographic of people concerned about female body image.
This problem caused gross revenues for Mattel to rise only 1% from 2012 to 2013, and revenue would have had declined had it not been for the 25% increase caused by the launch of the products mentioned above.
Lack of Interactive Products:
While other toy companies have moved towards adding interactive content, Mattel has failed to adequately diversify. Other competitors, most notably Hasbro, are diversifying by licensing many of their traditional products to video game developers, as Hasbro has done by making deals with Electronic Arts to license games such as Scrabble and Monopoly. Mattel has attempted to join the on-screen community through its subsidiary Fisher-Price, by buying out HIT entertainment in 2012, which involves itself in pre-school educational videos, but lacks true interactive content. Although Mattel has added licensing for Bob the Builder, Thomas the Tank Engine, among others, it has not been sufficient and has certainly not been enough to crack into the world of interactive content. In the words of Mattel: "The 9% decrease in Core Fisher-Price gross sales (from 2012 to 2013) reflected product innovation not being strong enough to drive growth."
Video games are most certainly the future of toys, at least in the US. As of 2013, 51% (up from 42% in 2009, and likely to continue growing) of households in the US own a game console, and of those homes there is an average of 2. The explosive growth in the video game and computer gaming industry is unprecedented, and very likely to continue. With big name companies such as Facebook now entering the market, it seems only plausible that the growth will continue and eat away at traditional toy sales.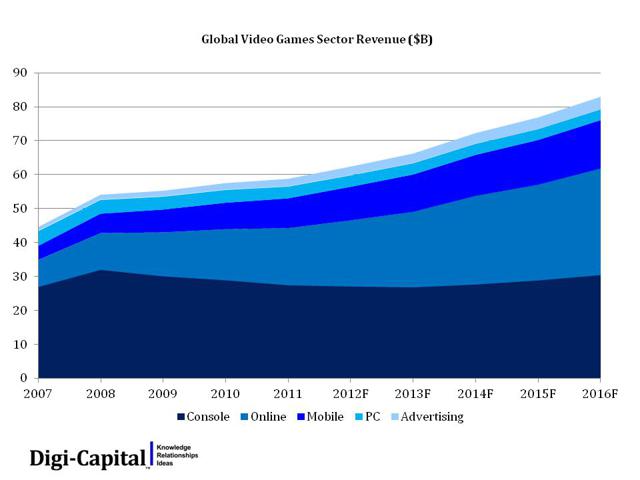 By not diversifying into this sector, Mattel will likely continue to see declining revenues.
Bright Spots for Mattel:
Mattel's recent acquisition of MEGA Brands, a Canadian toy maker known for its Mega Bloks, can compete with Lego. With 10% of the construction blocks market share, the combination of Mattel's brands and construction blocks could be a huge success for Mattel. I really liked this acquisition.
Mattel also has growth potential in its American girl brands by embracing diversity and potentially gaining a larger share of the toy revenues from non-white customers. American Girls saw a 11% revenue increase from 2012 to 2013, and in my opinion this can be correlated to the increase in diversity in the United States and a growing number of non-white populations gaining income. As this trend continues, Mattel has the potential to unlock this revenue source if they continue to feature diversity in their toy lineups.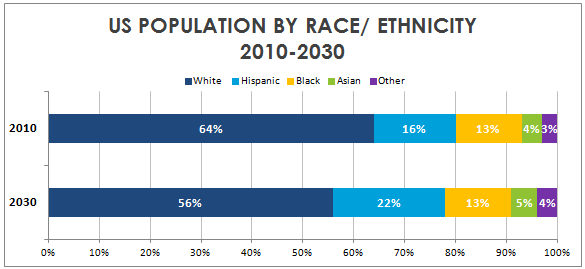 Conclusion:
While the 4% plus dividend yield on Mattel looks nice, it means nothing long term if Mattel cannot continue to grow its revenue. The growing body image movement as well as the lack of innovation and diversification into interactive games should be worrying to Mattel shareholders. During future holiday seasons, Mattel will be facing competition from not just traditional toy companies, but also video game developers as well. With the exception of the few bright spots in the Mattel toy line, management does not seem too serious about growth. While Mattel certainly has strong brand recognition and is likely to remain profitable many years in the future, the best years of Mattel appear to be in the past. Coupled with the loss of many of Mattel's institutional shareholders, I expect the share price to underperform the market.
Disclosure: The author has no positions in any stocks mentioned, and no plans to initiate any positions within the next 72 hours.
The author wrote this article themselves, and it expresses their own opinions. The author is not receiving compensation for it (other than from Seeking Alpha). The author has no business relationship with any company whose stock is mentioned in this article.
Additional disclosure: The author closed his position in Mattel in April 2014.