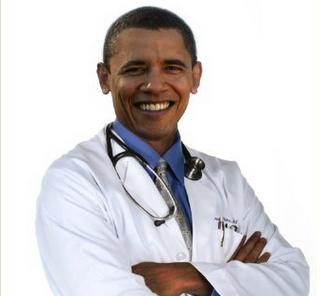 ObamaCare Health Plan
This week I have a buy recommendation on Humana (NYSE:HUM). I have no idea if the newly passed Obamacare healthcare bill will help Humana or not, but it seems it's possibly a major factor to consider with all the US healthcare stocks now. In any event, if it works out, I believe Humana may provide a 15% to 20% return in the following year. Not spectacular returns, but hopefully and possibly safe steady returns with the potential for higher returns after a year's time, making it a potential good long-term hold. Humana has a healthy balance sheet with about 50% debt to equity, and its current P/E ratio is at about 9.
Zacks Investment Research reported on December 23, 2010 that with the closure of the acquisition of Concentra, Inc., Humana has raised its earnings per share guidance for fiscal 2011.
Humana now expects its earnings per share in the range of $5.45 - $5.65, up from the previous outlook of $5.35 - $5.55.
Humana completed its acquisition of Concentra on December 21 for approximately $790 million in cash, and now expects its consolidated revenues for 2011 to increase in connection with this transaction. Concentra produces approximately $800 million of revenues annually from 240 workplace healthcare facilities, and more than 300 medical centers in 42 states.
Moreover, the acquisition of Concentra will help in increasing Humana's focus on its core businesses as a healthcare provider, besides providing revenue diversification and opportunities for strategic expansion over the longer term. Additionally, Concentra will provide access to Humana's medical members in certain regions.
The revenue diversification enjoyed by Humana will also help reduce its exposure to healthcare overhaul regulations, as the health law seeks to compress an insurer's profits from selling benefits.
Humana will also benefit from Concentra's focus on evidence-based, cost-effective medical care and a service-driven culture.
Apart from Humana, its competitor Cigna Corporation (NYSE:C), remains on track to grow its international business, and UnitedHealth Group Inc. (NYSE:UNH) is focused on earning revenues from several segments outside health insurance coverage.
In the past five years, Humana has announced 11 pending or completed acquisitions. With the acquisition of Concentra, Humana will gain new opportunities in the growing area of healthcare. In addition, the deal will enhance Humana's business, diversify its revenue stream and will provide opportunities for expansion.
Humana will be at the JP Morgan Healthcare Conference in San Francisco Tuesday January 11, 2011, and be reporting its 4th quarter 2010 earnings in a conference call Monday February 7, 2011
Buy Long Humana
Buy Entry: 51.46 to 53.94
Stop-Loss: 49.50
Take Profit Areas: 61.01 to 61.79, 62.62 to 63.53, 67.84 to 68.75
Humana Inc. offers various health and supplemental benefit plans in the United States. Its Government segment comprises beneficiaries of government benefit programs and operates in three lines of businesses: Medicare, Military, and Medicaid. The Medicare program offers hospital and medical insurance benefits to persons of age 65 and over and some disabled persons under the age of 65. The Military program provides health insurance coverage to the dependents of active duty military personnel and to retired military personnel and their dependents. The Medicaid program is a federal program that is state-operated to facilitate the delivery of health care services primarily to low-income residents. The Commercial segment consists of members enrolled in its medical and specialty products marketed to employer groups and individuals. This segment provides health maintenance organization products that provide prepaid health insurance coverage to its members through a network of independent primary care physicians, specialty physicians, and other health care providers; preferred provider organization products, which are offered primarily to employer groups and individuals; and administrative services only products that are offered to employers who self-insure their employee health plans. It also offers various specialty products, including dental, vision, and other supplemental products, as well as disease management services. As of December 31, 2009, Humana Inc. had approximately 10.3 million members enrolled in medical benefit plans and approximately 7.2 million members enrolled in specialty products programs. The company markets its products through various channels, including television, radio, the Internet, telemarketing, and direct mailings. In addition, Humana Inc. has strategic alliances with Wal-Mart Stores, Inc., State Farm, and United Services Automobile Association to market its products. The company was founded in 1964 and is headquartered in Louisville, Kentucky.
Click for a larger view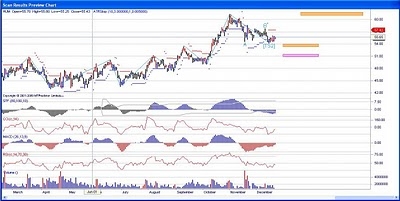 Disclosure: I have no positions in any stocks mentioned, but may initiate a long position in HUM over the next 72 hours.